Creative Bar Owners in India Build Maze to Skirt New Liquor Laws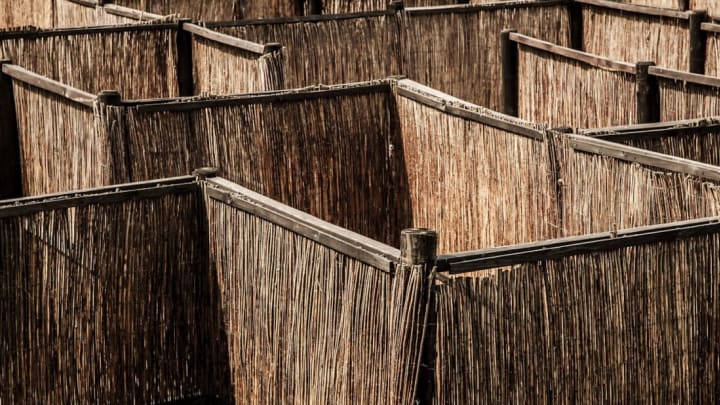 iStock / iStock
Facing a complicated legal maze, a bar in the southern Indian state of Kerala decided to construct a real one to stay in business, according to The Times of India. Aiswarya Bar, a watering hole that sits around 500 feet from a national highway, was threatened in 2016 after India's Supreme Court banned alcohol sales within 1640 feet of state and country-wide expressways to curb drunk driving. Instead of moving or ceasing operation, Aiswarya Bar's proprietors got creative: They used prefabricated concrete to construct a convoluted pathway outside the entrance, which more than tripled the distance from car to bar.
Aiswarya Bar's unorthodox solution technically adhered to the law, so members of the State Excise Administration—which regulates commodities including alcohol—initially seemed to accept the plan.
"We do [not] measure the aerial distance but only the walking distance," a representative told The Times of India. "However, they will be fined for altering the entrance."
Follow-up reports, though, indicate that the bar isn't in the clear quite yet. Other officials reportedly want to measure the distance between the bar and the highway, and not the length of the road to the bar itself.
Amid all the bureaucratic drama, Aiswarya Bar has gained global fame for both metaphorically and literally circumnavigating the law. But as a whole, liquor-serving establishments in India are facing tough times: As Quartz reports, the alcohol ban—which ordered bars, hotels, and pubs along highways to cancel their liquor licenses by April 1, 2017—has resulted in heavy financial losses, and the estimated loss of over 1 million jobs. Aiswarya Bar's owner, who until recently operated as many as nine local bars, is just one of many afflicted entrepreneurs.
Some state governments, which receive a large portion of their total revenue from liquor sales, are now attempting to downgrade the status of their state and national highways. To continue selling liquor in roadside establishments, they're rechristening thoroughfares as "urban roads," "district roads," and "local authority roads." So far, the jury's still out on whether Kerala—the notoriously heavy-drinking state in which Aiswarya Bar is located—will become one of them.
[h/t The Times of India]