This Sand-Resistant Towel Is Essential for Your Next Beach Trip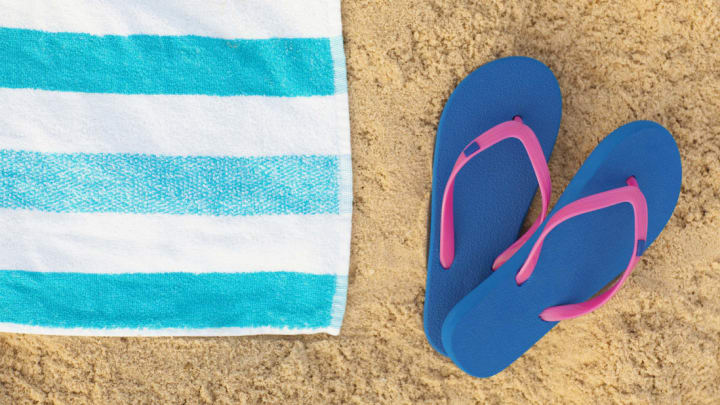 iStock / iStock
Sand feels great between your toes on the beach—less so on your towel when you're trying to dry off. With a regular towel, getting sand stuck to your body is inevitable, but a company based in Australia is now offering a better way. According to Newsfix, Tesalate's sand-resistant towels absorb water while leaving grit from the beach where it belongs.
Tesalate towels look like regular beach towels. They're available in a variety of summer-appropriate patterns, like tie-dye, floral, and simple stripes. What sets them apart are the materials. The exclusive AbsorbLite microfiber is woven from 80 percent polyester and 20 percent polyamide, a combination engineered to hold up to a liter of water while repelling sand.
Teslate
The website's description reads: "Unlike regular towels where sand can get caught in loop fibers, AbsorbLite's smooth and silk engineering allows for sand to slip off easily. So you leave the beach at the beach."
It also dries faster than conventional towels, so after spending enough time in the sun, it will be ready to go without getting the backseat of your car sandy or wet.
Each Tesalate towel costs $59 with free shipping on orders worldwide. Here are some more smart products to stock up on before your next big beach trip of the summer.
[h/t Newsfix]