Battle of the Bards: UCLA and USC Argue Over Statue's Spelling of Shakespeare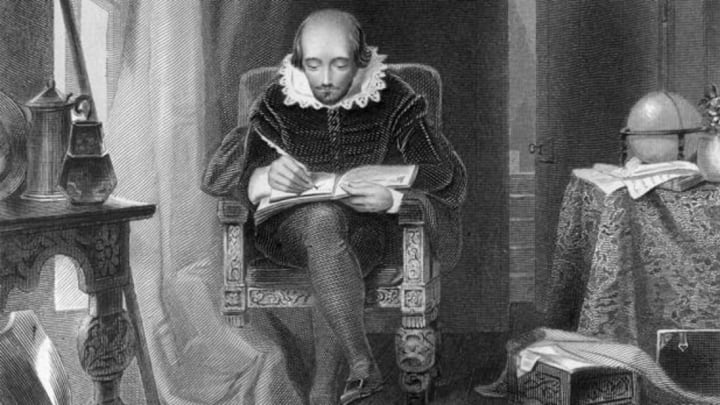 Getty Images / Getty Images
The University of Southern California recently made headlines when officials unveiled USC Village, a vast complex with space for eight residential colleges, a dining hall, retail spaces, and more. However, a new campus statue depicting Hecuba, the mythical queen of Troy, momentarily dwarfed the costly new buildings. As the Los Angeles Times reports, verses from Shakespeare's Hamlet are inscribed at the statue's base, but with one tiny problem: The engraver seems to have misspelled the Bard's name.
The excerpt reads:
"And all for nothing — For Hecuba!
What's Hecuba to him, or he to Hecuba,
That he should weep for her?"
Shakespear's Hamlet"
The mistake drew ridicule from the University of California, Los Angeles, which has a famous longstanding rivalry with USC.
Instead of copping to the error (or simply squeezing an extra "e" into the inscription), USC defended the spelling: "To E, or not to E, that is the question," USC said in a statement. "Over the centuries his surname has been spelled 20 different ways. USC chose an older spelling because of the ancient feel of the statue, even though it is not the most common form."
USC isn't entirely off-base, according to The Guardian. The newspaper spoke with Martin Butler, a professor of English Renaissance Drama at the University of Leeds, who explained that there is a "lot of variation in the way the name is spelled when it appears in contemporary legal documents and the early printed texts of Shakespeare's works." In addition to Shakespeare, he says, there's "Shakspeare, Shakspere, Shakespear, Shaksper, Shackspeare, even Shagspere."
The Bard's early printed works refer to him using today's popular spelling, or by a hyphenated variant, "Shake-speare." However, "Shakespear" became popular in the 18th century, and was used by important editors like Alexander Pope and Nicholas Rowe.
"Since Victorian times, most editions have used the spelling 'Shakespeare' and it is universally dominant in academic writing today," Butler concluded. "Leaving the 'e' off is probably an attempt to make Shakespeare seem to belong to a more distant past; it feels more antique, but it doesn't really have any special claim to be the preferred spelling."
In short, neither USC nor UCLA is technically wrong. But as long as the Trojans and Bruins continue to duke it out on the football field, the two schools will likely still haggle off-field over the statue's missing—or not missing—"e."
[h/t Los Angeles Times]