Check Out These Images of Last Night's Spectacular Harvest Moon
Each year, a special moon comes calling around the autumnal equinox: the Harvest Moon. The Harvest Moon—the full moon that falls nearest to the equinox—rises near sunset for several days in a row, making early evenings extra-bright for a few days when farmers traditionally reveled in the extra-long twilight while harvesting their crops at the end of the summer season. And because the moon looks larger and more orange when it's near the horizon, it's particularly spectacular as it rises.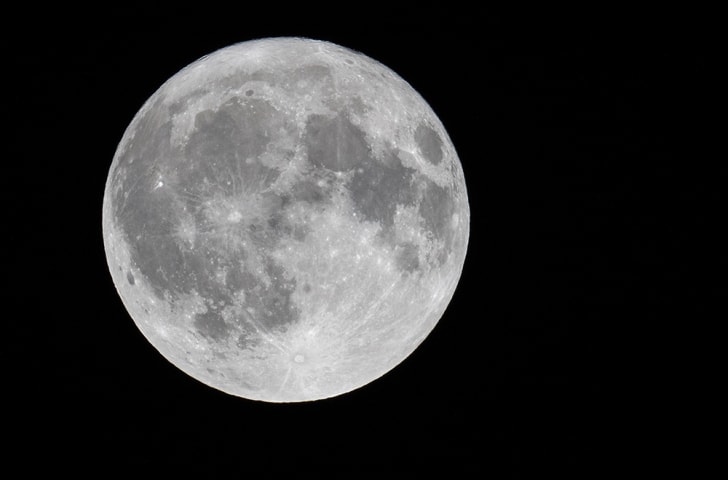 October 5 marked 2017's Harvest Moon, and you may have noticed an extra spectacular sky if you were looking up last night. It's rare for the Harvest Moon to come so late in the year: The last time it came in October was in 2009. (Last year's fell on September 16, 2016.) Here are a few luminous lunar pictures from the event, some of which make the moon look totally unreal:
EPIC! Harvest Moon seen last night from Lake Mills, Iowa. Photo courtesy of @58groe #Moon #Space pic.twitter.com/kOkcmluOgZ

— Mark Tarello (@mark_tarello) October 6, 2017
Great conditions for viewing the #harvestmoon tonight. Image: Glastonbury Tor. Thanks to Paul Silvers @Cloud9weather1 #StormHour pic.twitter.com/kfuHk1rVX8

— #StormHour (@StormHour) October 5, 2017
Harvest Moon, Newport, Rhode Island...Thanks To Mark Dalmeida... pic.twitter.com/Y7Sq2VurBf

— Steve Van Anglen (@stevevan52) October 6, 2017
Harvest Moon 2017 rising over St Albert, Alta #ExploreEdmonton @mikesobel @MargeauxMorin @KelseyMcEwen #harvestmoon2017 @TravelAlberta pic.twitter.com/uv6ShZAb0n

— Jeff Wallace ?? (@Wherezjeff) October 6, 2017
2017 Harvest Moon. St. Albert / Sturgeon County. @mikesobel #HarvestMoon pic.twitter.com/u35ybc84w8

— RandyE (@Randy411) October 6, 2017
The #HarvestMoon in #Chicago. Do you see what I see? @stormhour #stormhour #fullmoon #harvestmoon2017 #shadows #moon pic.twitter.com/Htg2mr3BBY

— Ana Sprague (@anawanna1958) October 6, 2017
Oh, that #harvestmoon2017 ... pic.twitter.com/qpEFLIJjYG

— LifebytheCreek (@lifebythecreek) October 6, 2017
And if you missed seeing the event yourself, don't worry too much: the moon will still look full for several days.