18 Vintage Photos of People Celebrating Independence Day
You'll spend today grilling, drinking, and watching fireworks. Here's how people celebrated in years gone by.
1. 1918: American soldiers driving through streets during 4th of July celebrations.
2. 1932: Elizabeth Young (right), a Paramount player of the 30s, is celebrating Independence Day by waving sparklers and linking arms with Lyda Roberti, the German-Polish leading lady who was a former child cafe singer.
3. 1940: A group of children playing with sparklers after Fourth of July celebrations.
4. 1955: A young boy on a miniature float commemorates the American Declaration of Independence, at the baby parade in Lititz Springs Park, Pennsylvania. The children are judged on their appeal and costume as part of the Independence Day celebrations on the 4th of July.
5. 1955: A child dressed as George Washington is pulled past on a miniature float, one of the contestants in the Lititz Springs Park, Pennsylvania baby parade.
6. 1939: A Fourth of July picnic on St. Helena Island, South Carolina.
7. 1923: Fourth of July parade at Takoma Park. 
8. 1893: A Fourth of July salute.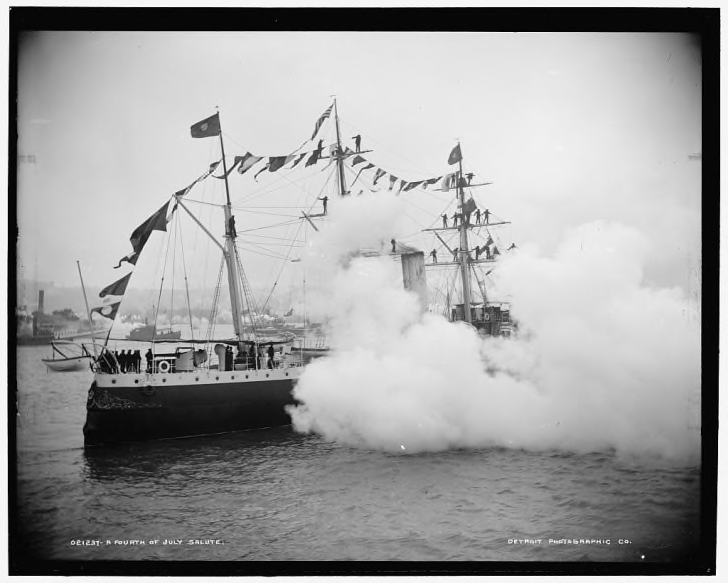 9. 1908: Baseball at Sauk Centre, Minnesota, within a race track.

10. 1906: A little boy holding three large firecrackers and an American flag.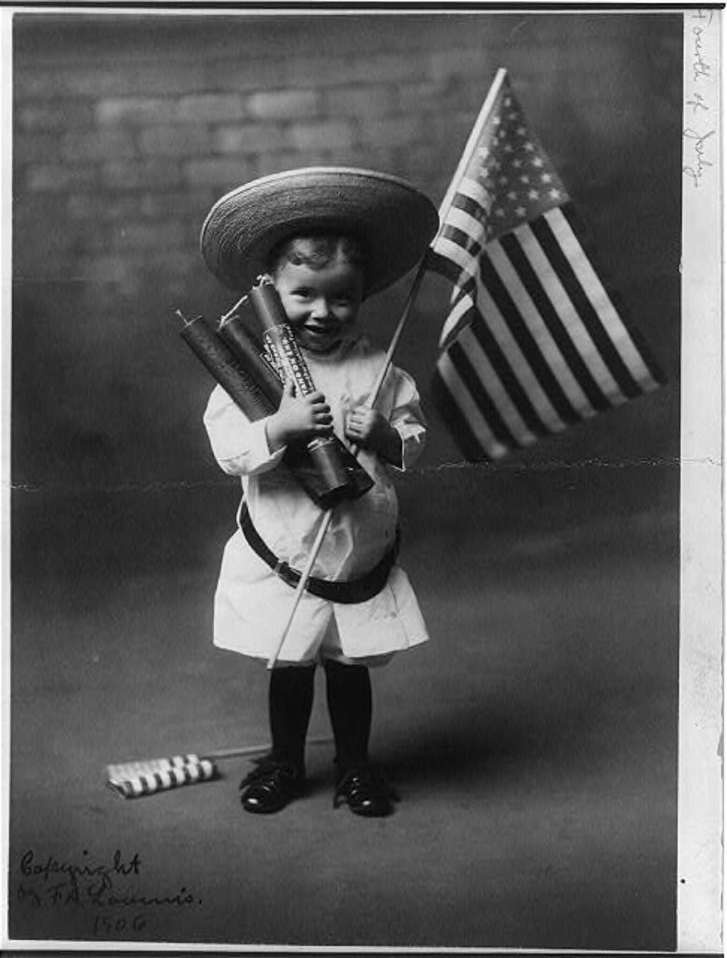 11. 1906: Parade float.
12. 1919: Two women (possibly in the Washington, DC area) dressed as Liberty and Columbia as part of the year's Fourth of July celebration.
13. 1919: Scenes of celebration at Walter Reed.
14. 1941: Bicycle riders in parade on the Fourth of July at Vale, Oregon.
15. Between 1900 and 1916: Tug of war contest on street in Skagway, Alaska, on the 4th of July.
16. 1941: Fourth of July roadside stand near Milwaukee, Wisconsin.
17. 1895: Boys stand on a model ship on horse-drawn float in Victor, Colorado's Fourth of July parade.
18. 1916: Child dressed as Liberty.