After Going Silent in August, Big Ben's Bell Is Back for the Holidays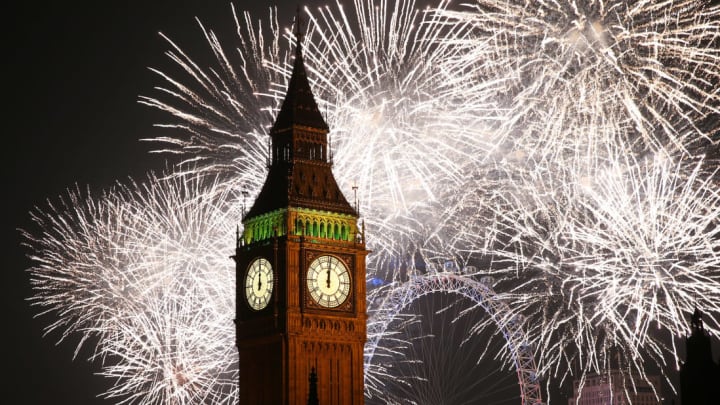 Peter Macdiarmid, Getty Images / Peter Macdiarmid, Getty Images
This holiday season, Londoners will be treated to something they haven't heard in a while: the sound of Big Ben ringing out over Westminster. After a period of silence, The Telegraph reports that the iconic clock tower's bongs will return for the days surrounding Christmas and New Year's.
Big Ben's hourly chimes were put on hold for the first time in 157 years in August. The change marked the beginning of a four-year restoration project: Without the bells ringing throughout the day, workers are able to repair Big Ben and not worry about the sound damaging their ears.
The clock won't resume its regular schedule until 2021, but the city will make a few exceptions to the silence policy between now and then. The first came on Remembrance Day, the November 11 holiday that commemorates the country's veterans. The second comes just in time for the winter holidays. At 9 a.m. on Saturday December 23, the clock will mark the hour with its mighty bong, and continue to ring every hour through 1 p.m. New Year's Day. So anyone planning to spend New Year's Eve in London can expect to hear the clock striking at midnight.
Big Ben has been in dire need of repair for years: In 2015, a Parliamentary report noted that the clock's hands risked falling off if they weren't refurbished soon. The city has set aside a budget of about $60 million for the project.
[h/t The Telegraph]