Erie, Pennsylvania Just Got Buried in 53 Inches of Snow in 30 Hours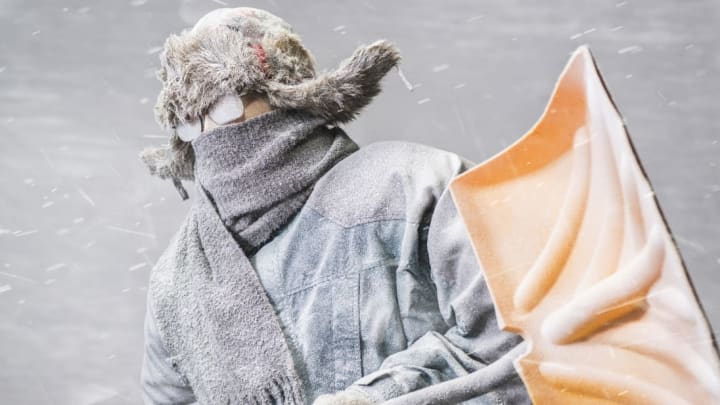 iStock / iStock
Be careful what you wish for: Residents of Erie, Pennsylvania who were dreaming of a white Christmas got more than they bargained for when a jaw-dropping 53 inches of snow fell on the city and its surrounding areas over a 30-hour period. The white stuff started to fall on Christmas Day, and by the end of Monday there was a total of 34 inches on the ground, according to the National Weather Service in Cleveland. It was a record-setting total for the city, clobbering its previous snowiest-day-ever, when 20 inches fell on November 11, 1956. But Mother Nature wasn't done with them yet.
The heavy snowfall continued into Tuesday morning, dropping another 19 inches, for a grand total of 53 inches of snow—just under 4.5 feet—by Tuesday morning. But it's still not over; the snow is expected to continue through Wednesday. The city of Erie and several surrounding areas have declared snow emergencies, and requested that residents stay off the "dangerous and impassable" roads until emergency workers can make them safe for drivers again.
Chuck Zysk, Erie's assistant director of public works, told GoErie.com that he had never seen this much snow in such a short period of time. "I think our guys are doing a tremendous job," he said. "But we have work ahead of us." Adding to the challenge is the number of vehicles that were abandoned in the middle of city streets after getting stuck in the snow.
As of 9:12 a.m., however, U.S. mail carriers were still scheduled to hit the roads and make their deliveries. "Neither snow nor rain nor heat nor gloom of night stays these couriers from the swift completion of their appointed rounds" may not be the USPS's official motto, but maybe it should be.