23 Brilliant Winter Tricks for Warming Your Home
Your house should be a refuge from frigid weather, not an extension of it. Luckily, raising the temperature in your home a little can be as easy as getting a new rug and some drapes.
1. USE A SCREEN
When people used to gather around their fireplaces at night for warmth and entertainment, they used large, decorative screens to keep as much warmth in the room as possible. The old trick will still work today—and will add some interesting decor to the room as well.
2. GET A SMART THERMOSTAT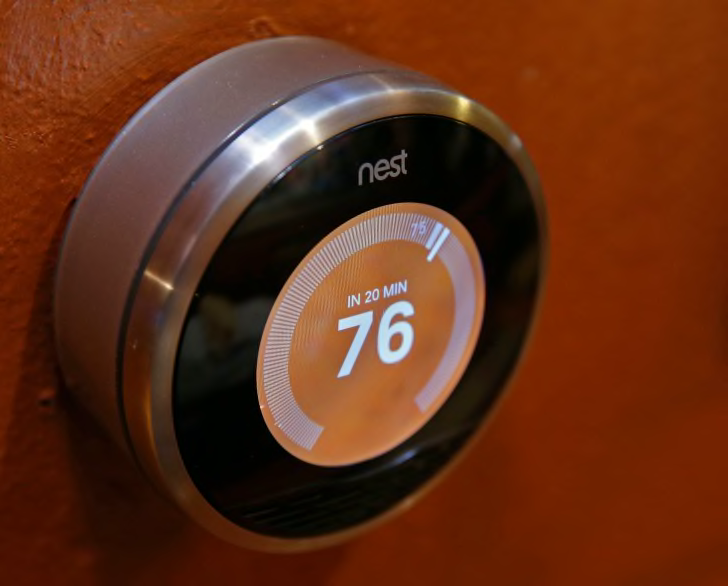 While we're talking thermostats, if you have an old model, consider replacing it with a smart thermostat that learns and adjusts itself accordingly. It knows when you've been sleeping (or when you're out of the house), so it automatically turns the temp down. Smart thermostats also know when you're awake, and give you those extra degrees to make sure you stay toasty with zero effort on your part. According to the U.S. Department of Energy, lowering the temps when you're not home can save you as much as 10 percent a year on your heating bill.
3. LET THE SUN IN
Pay attention to the way the sun hits certain rooms in your house. Take advantage of its natural warmth by keeping curtains and blinds open during the day to let some rays in.
4. TRIM YOUR TREES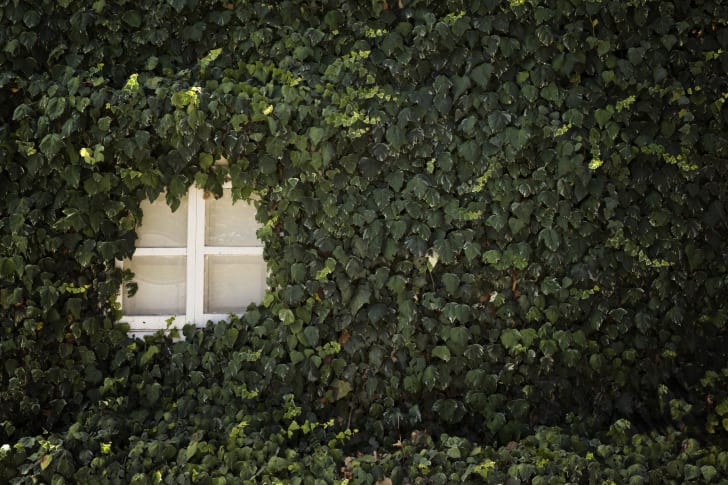 The sun is a great resource for warming your house, sure—but it won't do much good if your windows are blocked by branches and shrubs. Before the cold weather hits, make sure to trim up plants and trees that may be preventing light from getting in.
5. PUT A BALLOON IN YOUR CHIMNEY
Not just any old balloon—a chimney balloon designed to block drafts when your flue or damper is broken or missing. You can't light a fire with it in, of course, but if you're not using your fireplace anyway, it's a good way to keep the cold air out.
6. SHRINK WRAP YOUR WINDOWS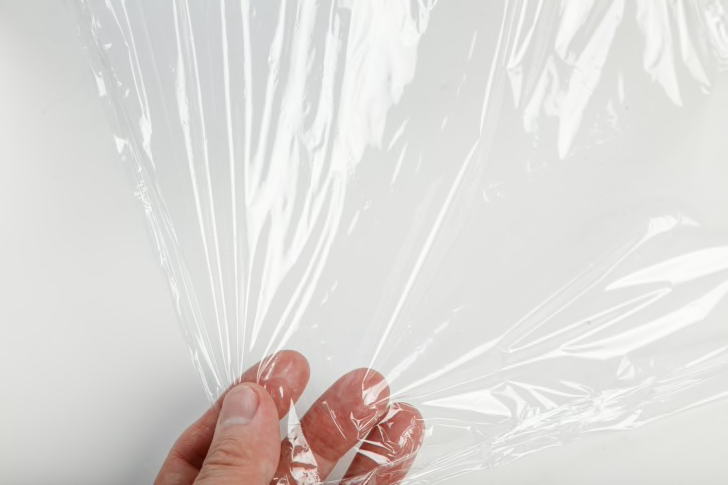 According to EnergyStar, adding a layer of clear plastic over your windows really does help better insulate your home during the colder months. The plastic is inexpensive and easy to install, so it's a good DIY project for even the most amateur home improvement enthusiast.
7. MAKE SURE YOUR CEILING FAN IS SPINNING IN THE RIGHT DIRECTION
Your ceiling fan isn't just for cooling. During the colder months, switch the blades to a forward or clockwise rotation to pull the air up, then push the warm air down the sides of the room.
8. UNBLOCK YOUR HEAT REGISTERS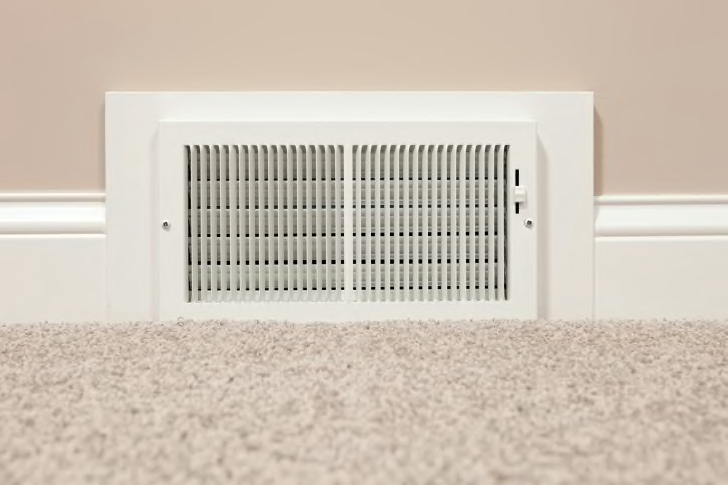 If your couch or your bed is sitting on top of your heat register, the underside of your furniture is probably feeling the heat—but you aren't. Make sure you're not blocking any of that precious heat, rearranging your room layout if necessary (sorry, feng shui). While you're at it, clean those suckers out, too—a blocked register can cause problems with your HVAC system.
9. OPT FOR ENERGY STAR APPLIANCES
If your heating and cooling system is older, replace it with a more energy efficient option. It will cost you upfront, but your overall savings (more than $100 per year) and overall comfort will be worth it.
10. CHANGE YOUR FURNACE FILTER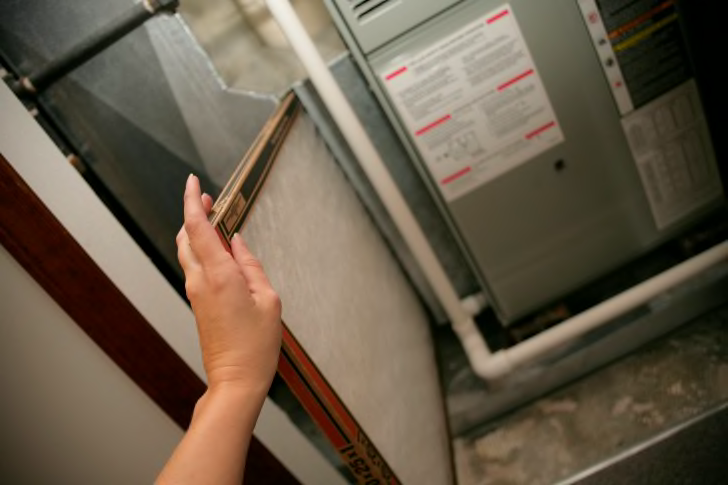 Your filter should be changed every three months at a minimum, but once a month is a better idea during peak times of the year. If your filter is dirty, your system works harder to keep you warm—or may not keep you warm at all.
11. QUIT USING YOUR ATTIC FOR STORAGE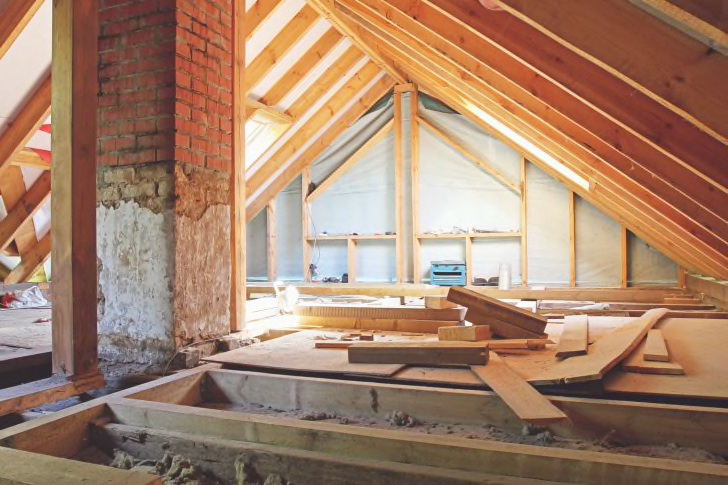 If your attic floors are just wood (and thus a great place to stack boxes and holiday decorations), you're losing a lot of heat. Pulling up the wood and covering the floor in another layer of material, like blanket insulation, can take as much as 50 percent off your heating bill.
12. OPEN THE BATHROOM DOOR WHEN YOU SHOWER
Though it's tempting to keep all of the warmth in the bathroom for when you get out, letting the steam out will help raise the humidity and the temperature in the rest of your dwelling.
13. ONE WORD: RUGS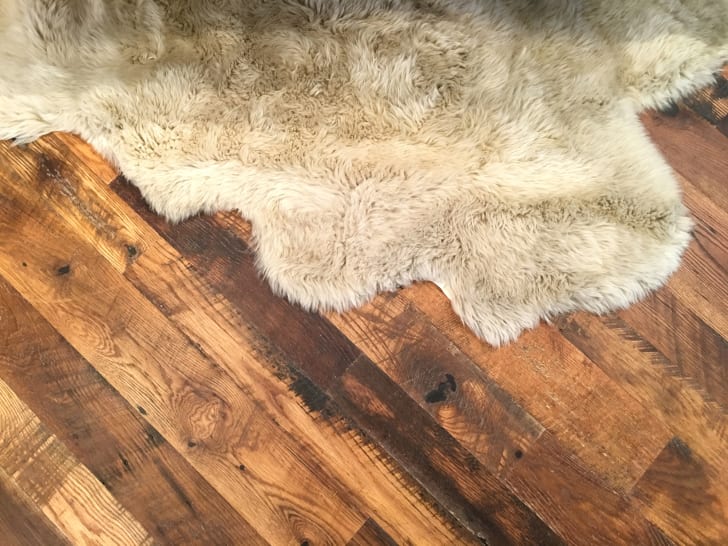 The same theory about bare wood floors in the attic applies to the rest of your place. We don't suggest you lay insulation down in the living room, but adding a few rugs will help absorb the cold coming through the floor. Put a pad under the rug for added oomph.
14. ADJUST DOOR THRESHOLDS
If you can see light under the bottom of your front door, cold air is definitely getting through. Many times, you can raise the height of your threshold by turning the screws. Otherwise, invest in a new threshold—or at the very least, get a draft stopper.
15. SEAL DUCTWORK
Making sure your ducts are properly sealed and insulated can make your heating system 20 percent more efficient. Properly sealed ducts will also help keep your house cooler in the warmer months, so you'll still be appreciating your efforts come July.
16. DO A HOME ENERGY AUDIT
You can have the most efficient furnace in the world, but it won't be able to keep up if your home is full of air leaks. The Department of Energy has a list of places and items you should check for leaks, including some easy fixes. You can also hire a professional to conduct the audit.
17. GO GREEN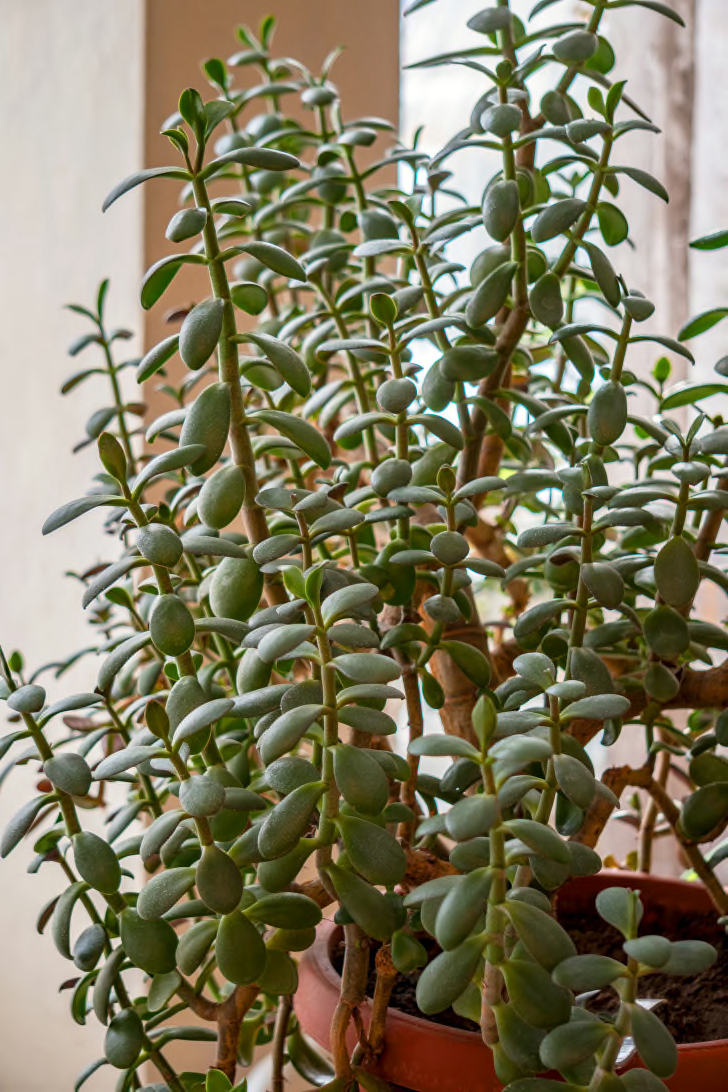 Get ready to work that green thumb! Adding a few key plants to the house will create more humidity, making your house feel warmer. English Ivy, rubber plants, and spider plants are all good choices for this purpose. Bonus: Keeping plants in your home will also help improve the air quality.
18. ADD DRAPES
Like a good rug, a thick pair of drapes will help block some of the cold air coming in from windows. In fact, the U.S. Department of Energy says curtains can reduce your heat loss by up to 25 percent. Choose wisely; sheer or lacy options might look pretty, but they won't be very effective. Just make sure your new drapes don't block any HVAC vents!
19. CLOSE DOORS TO RARELY-USED ROOMS
Why waste energy on rooms you don't use? Keep the heat concentrated in the areas you do use by closing the door to that guest room that never gets used or the bathroom down in the basement you haven't set foot in for weeks.
20. THWART AIR LEAKS AROUND OUTLETS
The electrical boxes behind outlets are known for being drafty because they're rarely sealed well. Popular Mechanics recommends removing the cover, then filling the gaps around the boxes with acrylic latex caulk (larger gaps may require foam sealant). Top all of that with a foam gasket, then replace the cover plate.
21. LIGHT SOME CANDLES
It sounds a little facetious, but candles put off a decent amount of heat in a smaller space. Get even more heat by making this mini space heater out of terracotta pots.
22. PLUG ANY HOLES THAT GO OUTSIDE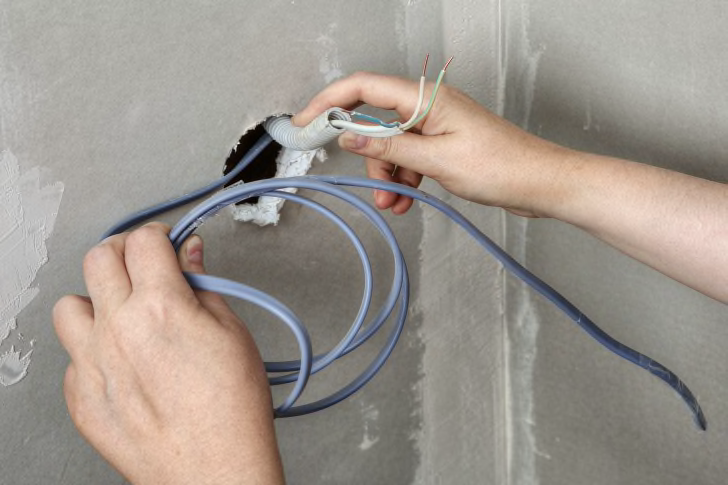 Think dryer vents, electrical work, oven vents—any hole that leads to the exterior of your house should be sealed well with caulking. If they're not, you're probably losing heat.
23. SNUGGLE YOUR PETS
OK, this one won't keep your house any hotter, but it will warm your lap and your heart. Win-win.