Ciao, Roma! Alitalia Is Offering Free Stopovers in 2018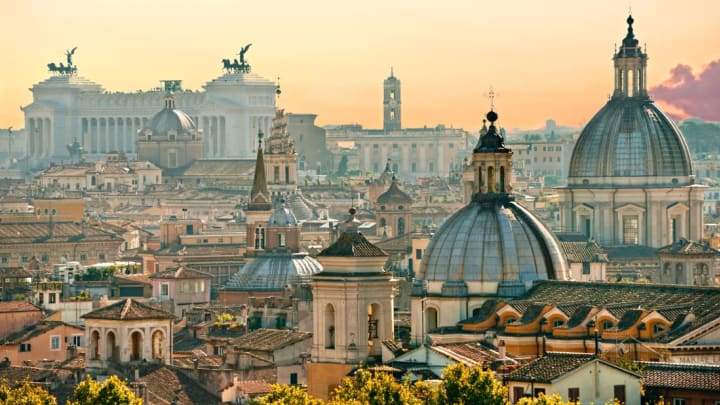 iStock / iStock
If you've been eyeing a trip to Rome, now's your chance. The airline Alitalia is now offering passengers free stopovers in the Italian capital, allowing them to stay for up to three days before continuing on in their itinerary, as Condé Nast Traveler reports.
There are a few catches: You'll need to book both your departure and return flights through Alitalia, somewhat limiting your choice of airports. The airline's website is currently showing the stopover promotion only for flights out of India, South Africa, and Kenya, even though it technically applies to all Alitalia flights, according to Frommer's—meaning you'll have to pick up the phone and call to book if you're located elsewhere. And if you're American, you'll have to take your Roman holiday on your outbound flight, since the stopovers don't apply on flights headed back to North America.
On the bright side, Rome's Leonardo da Vinci International Airport will hold your luggage during your extra-long layover, so if you're headed on a monthlong trip to India, you won't need to lug all of your suitcases around the city. You will also qualify for discounts on some Roman hotels.
Several other airlines have used free stopover options as a way to encourage tourism in their home country, including the Portuguese national airline TAP and Icelandair, whose uber-successful stopover program has contributed to a tourism boom so big that the Icelandic government has started considering new taxes to handle it.
The Alitalia promotion lasts through the end of 2018.
[h/t Condé Nast Traveler]