Air Quality in American National Parks and Big Cities Is Roughly the Same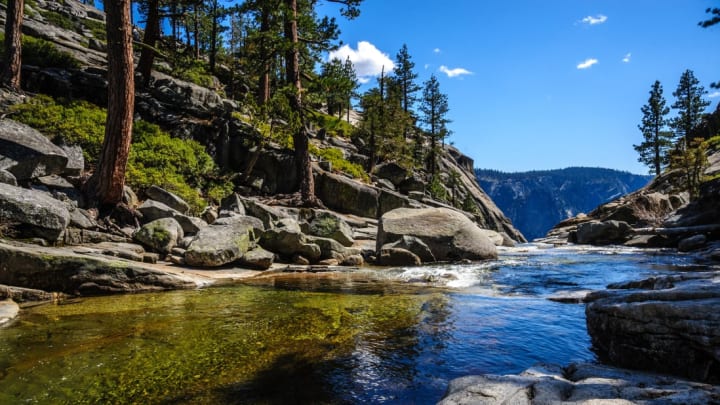 iStock / iStock
National parks usually have more vegetation, wildlife, and open spaces than urban areas, but the two don't look much different when it comes to air quality. As City Lab reports, a new study published in Science Advances found that U.S. national parks and the nation's largest cities have comparable ozone levels.
For their research, scientists from Iowa State University and Cornell University looked at air pollution data collected over 24 years from 33 national parks and the 20 most populous metro areas in the U.S. Their results show that average ozone concentrations were "statistically indistinguishable" between the two groups from 1990 to 2014.
On their own, the statistics look grim for America's protected areas, but they're actually a sign that environmental protection measures are working. Prior to the 1990s, major cities had higher ozone concentrations than national parks. At the start of the decade, the federal government passed the Clean Air Act (CAA) Amendments in an effort to fight urban air pollution, and ozone levels have been declining ever since.
The average ozone in national parks did increase in the 1990s, but then in 1999 the EPA enacted the Regional Haze Rule, which specifically aims to improve air quality and visibility in national parks. Ozone levels in national parks are now back to the levels they were at in 1990.
Ground-level ozone doesn't just make America's national parks harder to see: It can also damage plants and make it difficult for human visitors to breathe. Vehicles, especially gas-guzzling trucks and SUVs, are some of the biggest producers of the pollutant.
[h/t City Lab]