You Could Own This Historic English Mansion for Less Than $20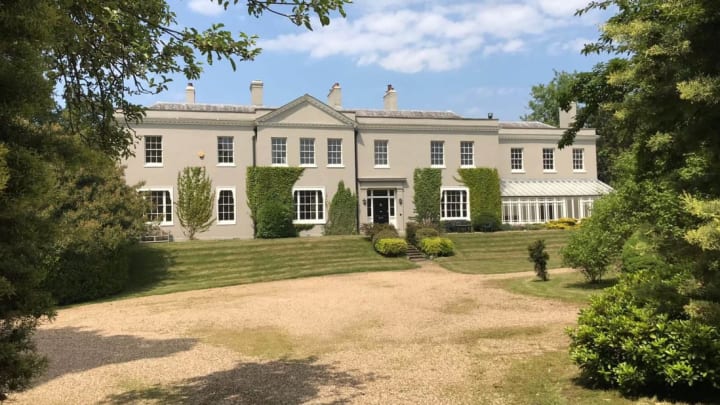 Courtesy of James Congdon / Courtesy of James Congdon
Have you always wanted to live in a sprawling English estate? This could be your lucky day.
The owners of Dancers Hill House have launched a contest to win this luxury mansion, which was built circa 1760 and has four acres of grounds including a lake stocked with fish. There's an entry fee of £13.50 (less than $17), but considering the property is worth close to $7 million, it's a pretty good deal. You can also enter more than once if you want to up your odds.
It gets better: According to a press release, the North London house was the "backdrop" of Masterpiece's 1999 adaptation of Charles Dickens's Great Expectations, which starred Ioan Gruffudd, Charlotte Rampling, and Justine Waddell.
Courtesy of James Congdon
The estate has a rich history. Around 1500, the land originally housed a manor that Elizabeth I is rumored to have stayed in. The current structure was built around 1760 as a folly: a grand decorative structure that rich people in the 18th century liked to build on their land just for fun. It was eventually extended several times and transformed into a habitable home in the 19th century. During WWII, it was used as a camp for Italian prisoners of war.
The secluded, 7500-square-foot mansion has since been renovated to include six bedrooms and six bathrooms, along with amenities like a movie theater, gym, wine room, and a conservatory. It's been a family home for the last 30 years, but after watching their kids grow up and leave the nest, the owners are ready to move on. It's the perfect abode for anyone with a brooding Dickensian soul.
You have until December 16, 2018 to enter. And if you win, you owe it to yourself—and Dickens—to rename it Satis House.