How the Akron RubberDucks Got Their Name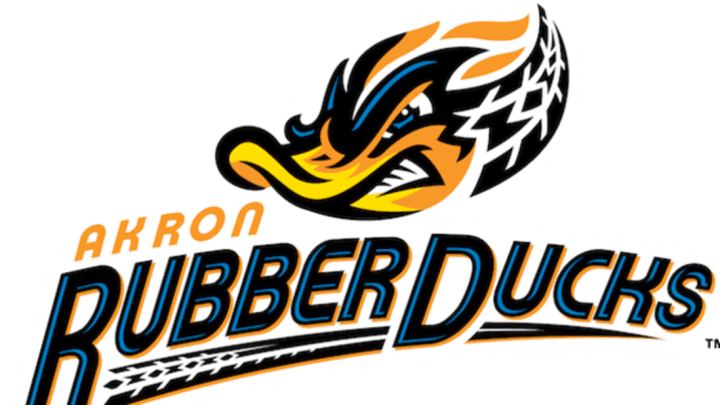 Akron RubberDucks / Akron RubberDucks
From the Savannah Sand Gnats to the Montgomery Biscuits, Minor League Baseball is full of slightly bizarre names. But where do they all come from? From now until Opening Day, we'll be taking a look at the stories behind some of the greatest team names in MiLB, starting with the Akron RubberDucks.
This will be the Double-A affiliate of the Cleveland Indians' first season as the RubberDucks. Before they paid homage to childhood bath toys, the team served as an affiliate for the Mariners, Pirates and Reds, sharing those monikers with their Big League brethren. The team also spent a few seasons as the Sailors and, most recently, the Aeros.
Tied to the opening of a new stadium in 1996, the then-Canton-Akron Indians changed their name to the Aeros to honor Ohio's tie to the skies as the home state of the Wright Brothers and Neil Armstrong. The fans grew attached to the alliteration, and in a 2009 re-branding contest, 67% voted to keep the name Aeros.
RubberDucks, You're the One
But in 2013, after a successful first season as team owner, Ken Babby decided it was time for a change. The four finalists from that 2009 contest were Rubber Ducks, Gum Dippers, Tire Jacks, and Vulcans. Babby announced on October 29, 2013, that Akron would open the 2014 season as the RubberDucks.
"It was important to us that the new name was tied to Akron's heritage. The rubber industry has deep roots in this city," Akron RubberDucks general manager Jim Pfander said at the time. "We want the Akron RubberDucks to reflect the city's proud history, but also a new generation of fans with a new era of fun at Canal Park."
Although the snarling duck face of the new logo bears very little resemblance to placid toys bobbing in bathtubs around the world, a streak of tire tracks behind him recalls Akron's place as the home of companies like Goodyear and Bridgestone, which earned the city the nickname "Rubber Capital of the World."
The team has yet to reveal the corresponding new mascot, but we're all pretty excited to see a RubberDuck in action.