How the Fort Wayne TinCaps Got Their Name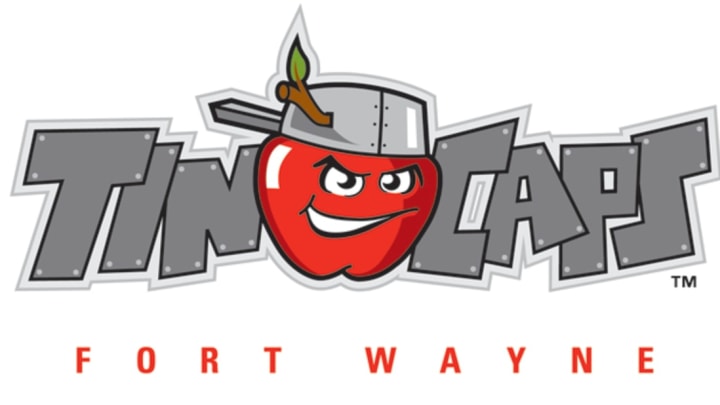 Fort Wayne TinCaps / Fort Wayne TinCaps
Through Opening Day, we'll be looking at the stories behind some of the greatest team names in Minor League Baseball.
"There were many great suggestions. There were also candidates of questionable relevance, questionable taste and those we just didn't get," General Manager Mike Nutter said of the submissions the team received when it came time to rename the Padres Single-A affiliate.
The team had been the Wizards since baseball first came to Fort Wayne, Indiana in 1993, but with a new stadium opening for the 2009 season, the team wanted a new name. "The humorous offerings from the community were much appreciated. In addition to demonstrating some tremendous creativity, they really helped keep the process fun for us as we waded through well over 2,000 serious selections."
Odd options like the "Fort Wayne Fashizzle" or the "Fort Wayne Squealing Pigs" or the "Fort Wayne Crazy Uncles" are the risk you run when you solicit suggestions from the fans. But many of the 2,574 entries were more in keeping with the community's legacy. In fact, hundreds of suggestions all alluded to one of the city's most famous former residents: Johnny Appleseed.
When considering how to incorporate the pioneering spirit of the man, whose real name was John Chapman, team officials were drawn to the tin cooking pot he often wore on his head. It looked like a backwards baseball cap. And so, rather than "Appleseeders" or "Applejacks" or other monikers in memorial to the American legend, the team went with TinCaps for a unique spin specific to John Chapman. Of course, the orchard staple earns a prominent place in the team's identity with an anthropomorphized apple giving attitude on the logo.
See all our mascot stories.