How the Winston-Salem Dash Got Their Name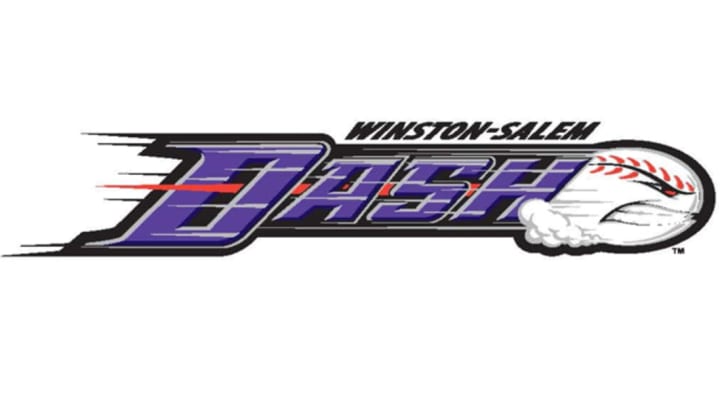 Minor League Baseball PR / Minor League Baseball PR
Through Opening Day, we'll be looking at the stories behind the greatest team names in Minor League Baseball.
Although you might not know it from their name or even their logo, the Chicago White Sox' Class High-A affiliate is the only (current) professional baseball team named after punctuation.
Following the 2008 season, the then-Winston-Salem Warthogs decided to rename the team. A name-the-team contest held by the Winston-Salem Journal—which was also responsible for dubbing the team the Warthogs back in 1994—resulted in the Dash. A speedy-looking, teeth-gritting anthropomorphized baseball logo was unveiled, and a lighting-based mascot named Bolt soon followed (playing on a passable through-line of quickness-related words).
It's fun, simple and sporty. But the inspiration for The Dash didn't come from the speed exhibited by ballplayers on the basepaths. The name was actually inspired by the little line that joined the twin cities into a single entity around the turn of the 20th century, the same reason that the team was known as the Twins for much of their early history, despite never forging an affiliation with the Minnesota organization. Of course, that mark is actually a hyphen but in this instance, accuracy lost out to panache.
See all our mascot stories here.