David Harbour is Unrecognizable in First Official Hellboy Poster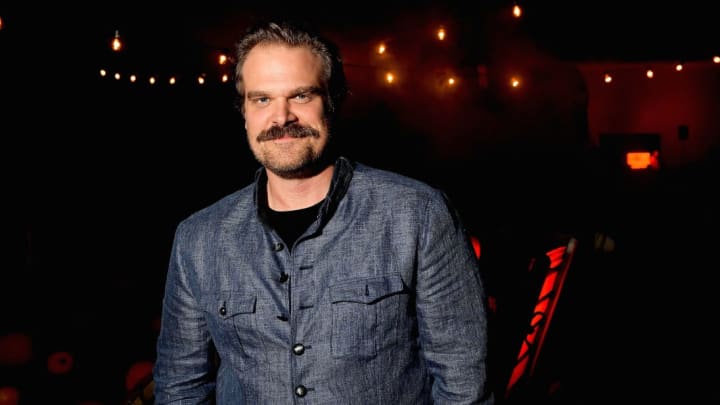 Matt Winkelmeyer, Getty Images / Matt Winkelmeyer, Getty Images
Comic book fans eager for the upcoming Hellboy film can finally rejoice, as the first official poster featuring Stranger Things's David Harbour as the titular character is here.
The story of Hellboy follows the character, real name Anung Un Rama, who was summoned from Hell to Earth as a baby by Nazi occultists. He grew to be a huge, red-skinned adult with a tail, horns, and hooves.
In the poster, Hellboy is in full form, looking completely unrecognizable from the 43-year-old actor. According to ​Entertainment Weekly, the film is set to show the character's battle against an ancient sorceress who wants revenge on humans.
"Legendary AF" is an appropriate way to describe this first look.
Hellboy creator Mike Mignola said this new adaptation of the film is faithful to a three-party story arc he did was artist Duncan Fegredo. More information on the film will be revealed at New York Comic Con on September 6, where Hellboy will have a panel. In attendance at the convention will be Harbour, Ian McShane, Daniel Dae Kim, Sasha Lane, and Mignola.
Hellboy will hit theaters on April 12, 2019.