Climate Change Is Threatening Nearly All UNESCO Sites Around the Mediterranean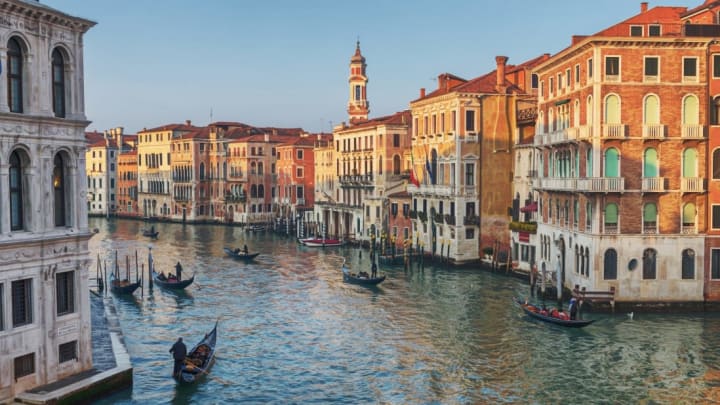 iStock.com/tunart / iStock.com/tunart
The Mediterranean is home to some of the world's most famous cultural wonders, with 49 UNESCO-recognized world heritage sites in the region in total. Now, the organization warns that all but two of these sites are threatened by flooding and erosion linked to climate change, Artnet News reports.
For a recent study, published in the journal Nature Communications, a team of researchers looked at how various possible outcomes of rising sea levels could impact the Mediterranean coast between now and 2100. They found that even if global temperatures rise just 2°C (about 3.6°F) above pre-industrial numbers, the area's most treasured sites will still be at risk.
The places most vulnerable to rising sea levels include the Patriarchal Basilica of Aquileia, the Renaissance city of Ferrara, and the city of Venice. When it comes to erosion, Tyre in Lebanon, the archaeological sites of Tárraco in Spain, and the Ephesus in Turkey face the most pressing danger.
A handful of world heritage sites along the Mediterranean Sea, like the Early Christian Monuments of Ravenna and the Cathedral of St. James, could potentially be relocated as an extreme final option. Only two sites on the list—Medina of Tunis and Xanthos-Letoon—would be safe from the flooding and erosion spurred by climate change.
Rising global temperatures are on track to reshape coasts, not just in the Mediterranean, but around the world. In addition to historic sites, homes and airports are also under threat.
[h/t Artnet News]