11 Perfect Pop Chart Lab Posters for Every Person on Your Gift List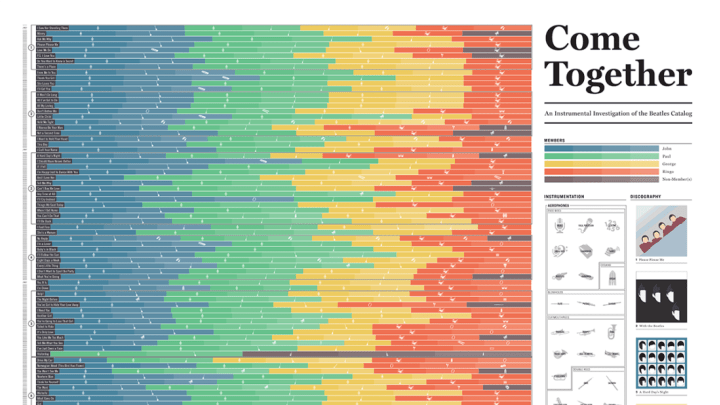 Courtesy of Pop Chart Lab. / Courtesy of Pop Chart Lab.
This article contains affiliate links to products selected by our editors. Mental Floss may receive a commission for purchases made through these links.
It's no secret that we love Pop Chart Lab and the satisfying symmetry their posters bring to our homes and offices. Pay that satisfaction forward this holiday season by picking one of these posters for the obsessives in your life—there's something for everyone.
Mental Floss has affiliate relationships with certain retailers and may receive a small percentage of any sale. But we only get commission on items you buy and don't return, so we're only happy if you're happy. Thanks for helping us pay the bills!
Courtesy Pop Chart Lab
The Chart of Cosmic Exploration maps our solar system and how we've explored it in massive and satisfying detail, making it the perfect gift for astronomers and star gazers alike. PCL's History of Space Travel poster is another epic piece of art for those who love space, history, and adventure with equal enthusiasm.
Courtesy Pop Chart Lab
PCL can help bibliophiles keep track of their accomplishments with this scratch off poster of 100 classic novels, including The Lord of the Rings, Native Son, 1984, Pride and Prejudice, and more; removing the gold foil reveals "a narrative specific design." Your book-obsessed recipient might also dig this chart of Diagrammed Sentences featuring the first lines of famous novels from The Road to The Bell Jar.
Courtesy Pop Chart Lab
This poster—which features "89 varieties of beer with over 200 representative quaffs" and notes what glassware is best for each brew—is the perfect gift for the craft beer loving, IPA drinking, lager and ale connoisseur. Craft beer enthusiasts will also enjoy this scratch off poster.
Courtesy Pop Chart Lab
Those who are compulsively compelled to have a cup of coffee will love the Compendious Coffee chart, which categorizes every step from bean to brew. For those with a more refined taste, PCL also offers the Exceptional Expressions of Espresso.
Courtesy Pop Chart Lab
Challenge the film buff in your life to complete PCL's 100 Essential Films scratch off poster, which features classics including E.T., Titanic, Rocky, Blade Runner, The Godfather, and more—then inspire them to whip up a cocktail from their fave flicks using this Cocktail Chart of Film and Literature.
Courtesy Pop Chart Lab
A beautiful, colorful cacophony of the Beatles catalog, PCL's "Come Together" maps the math of the instrumentation of every song the Fab Four ever released. Music fans will also love the Visual Compendium of Guitars.
Courtesy Pop Chart Lab
Allow your gift recipient to live every week like it's Shark Week with PCL's Spectacular Survey of Sharks. Another under the sea option? PCL's Whales print.
Courtesy Pop Chart Lab
Whether your loved one is into architecture or American history, iconography, or imagery, PCL has them covered with this print, which features home styles from the Queen Anne to Gothic Revival and everything in between. If skyscrapers are more their style, they'll dig this poster featuring schematics from 100 superstructures.
Courtesy Pop Chart Lab
This is the perfect print for your fly friend who always tries to stay fresh. Finish the fit with this print of some of the most fire jerseys from the history of basketball.
Courtesy Pop Chart Lab
If your loved one a frequent visitor to the Rate Dogs twitter account, they'll love this print, which features 181 good dogs. Or, if cats are more their thing, PCL has a poster for that, too.
Courtesy Pop Chart Lab
This poster charts the history of graphic design starting in the Victorian era and covering art deco, pop art, heroic realism, new wave, and more. For those who double down on design, PCL also offers their Taxonomy of Typography chart.