Intrepid Travel Will Let You Book Your Next Dream Vacation With Just $1 Down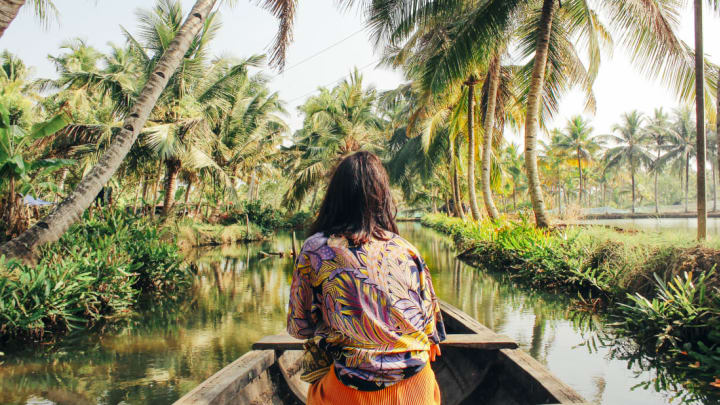 iStock.com/SolStock / iStock.com/SolStock
It's not too early to start planning a life-changing getaway for 2019. Even if you're still building this year's vacation fund, Intrepid Travel is giving you the option to book your trip with a $1 deposit now through mid-February.
Intrepid organizes over 1000 tours in more than 100 countries around the world, including Morocco, Cuba, India, and Vietnam. Whether you're interested in biking through the French Alps or hiking to a Mount Everest base camp, Intrepid offers adventures to suit a wide range of tastes.
The longest tours can last upwards of two weeks and cost a few thousand dollars, but with the new promotion, you don't need to put down all that money right away if you already know where you want to go in 2019. Just find a trip you like that leaves between January 3 and December 14 of this year, put down the $1, and be ready to pay the full price at least 56 days before the departure date. (A few tours aren't covered by the deal, so make sure to check the terms and conditions before you buy.)
Intrepid's guided tours usually provide activities, accommodations, some meals, and local transportation to travelers. Airfare isn't included in the price, so you'll need to book your flight separately.
You'll need to reserve your trip before February 15 to take advantage of the deal, and if you want to be frugal with your flights as well, here's the best time to book one in 2019.
And if you prefer to strike out on your own rather than take part in an organized trip, check out our guide to creating the perfect travel itinerary yourself.