41 Eerie Photos of Abandoned Soviet Buildings
Rebecca Bathory stepped into her first abandoned building, a Victorian asylum, in 2005. Today she travels the world, taking pictures of broken and forgotten places. For her latest project, she explored the remains of the crumbled Soviet Union and satellite states. The result was the breathtaking collection found in her new book, Soviet Ghosts.
"My aim with the book was to capture the crumbling empire of the former Soviet Union, before it is gone completely. The former USSR was once a thriving place, but with the fall of Communism, buildings now lay derelict, uninhabited, broken shells of a forgotten time. The collapse of the Soviet Union left haunting memories of ordinary people who once lived and worked there."
Bathory's photographs certainly feel like they are inhabited by ghosts. The deteriorating landscape creates an eerie stillness you can feel through the pages.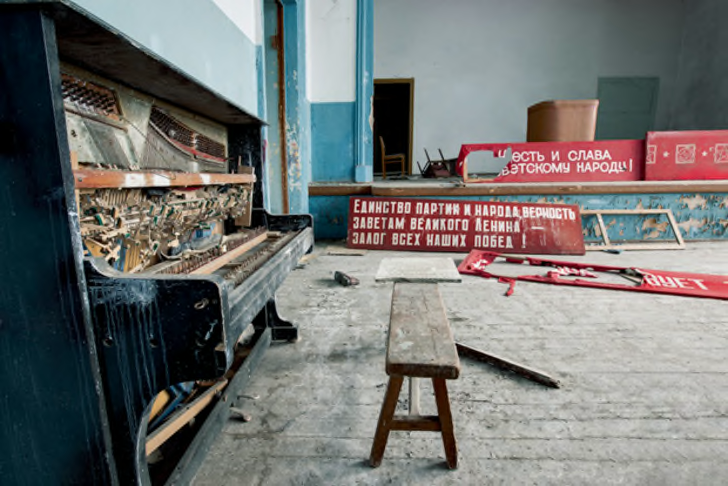 Many pictures capture the feeling that everyone disappeared at once. Balls are scattered across a gym floor, lockers and shelves are fully stocked, a jacket and hat hang on a chair. Everywhere, there is evidence of a life long forgotten. These visions provide a stark reminder how abruptly things can end.
Bathory works with a small team of four people, including her husband. She also found locals to help research and locate different areas. The small groups allowed for slipping in and out of buildings quietly and undetected. "The urban explorer motto is 'Leave only footprints, take only photos,'" Bathory explained. "It's all about respect; respect the building, its history and others who want to take photos of it."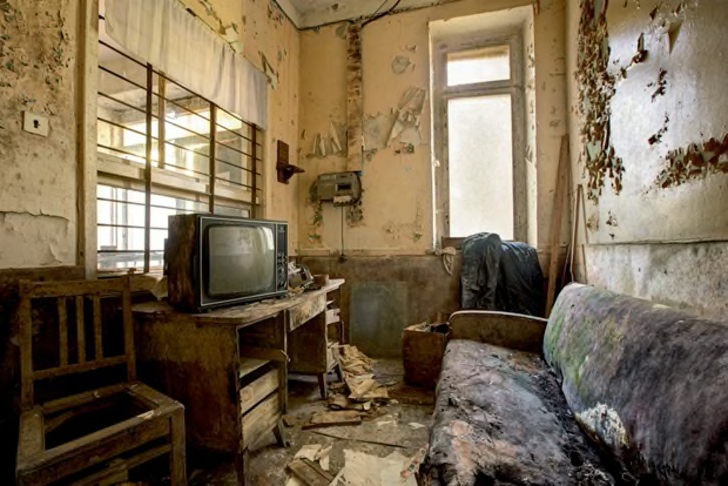 During one expedition, Russian soldiers apprehended Bathory and her companions. They were taken to a military base nearby where they were questioned and contained for 10 hours.
The Buzludzha ideological monument was built in celebration of the Bulgarian Socialist Movement. It took seven years to construct and was finally completed in 1981. It was abandoned after the fall of the USSR. Bathory visited the monument in March 2013. 
"This for me was the most poignant location in the whole journey of Soviet Ghosts. Not only does this photo encapsulate a part of history literally frozen in time, where a Communist empire once thrived. But this photo captures a feeling of desolation and the forgotten, like a memory on a breeze. The mist is ghostly and surreal, which is why I chose it for the cover."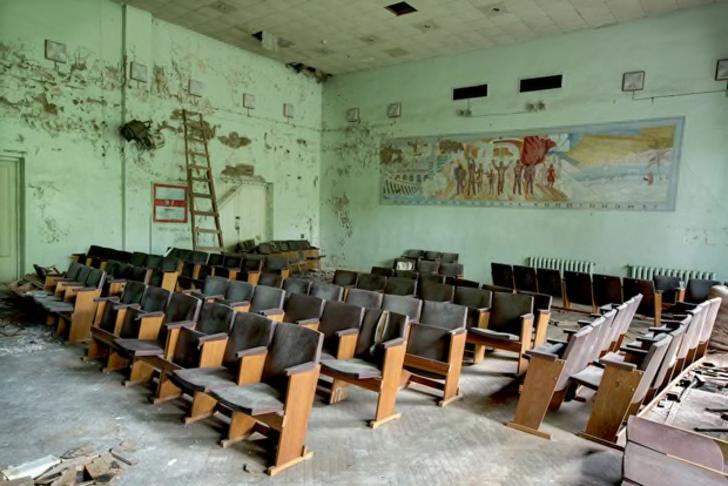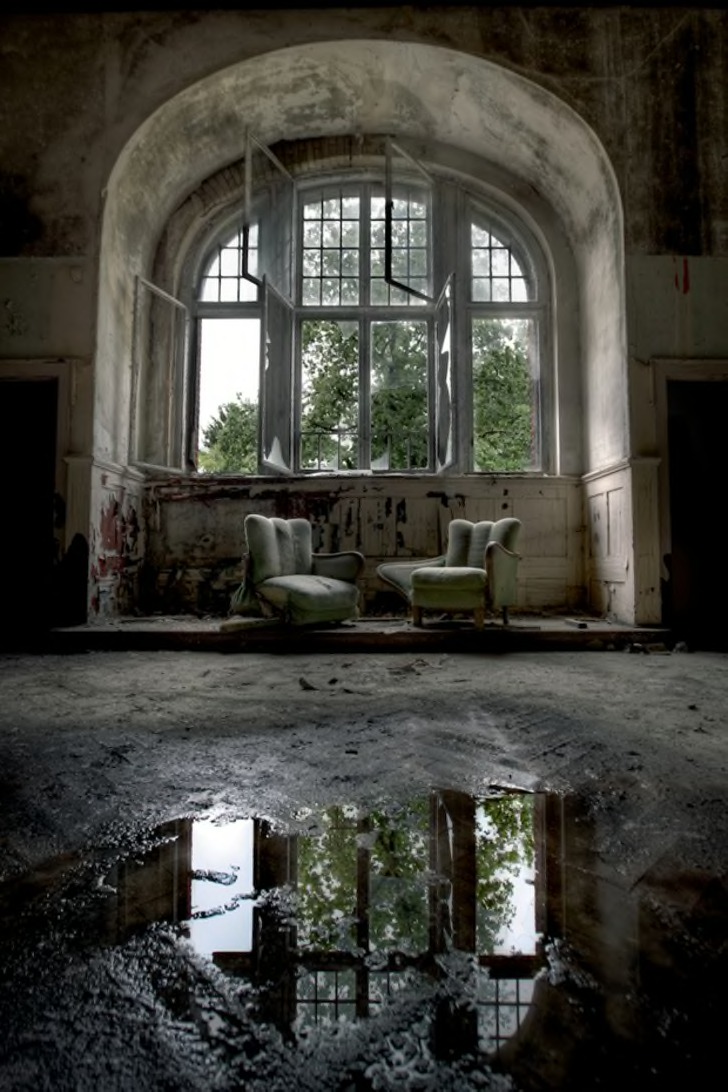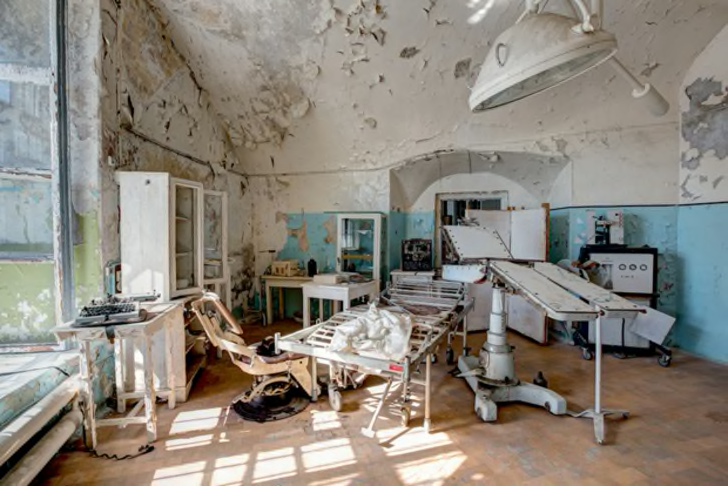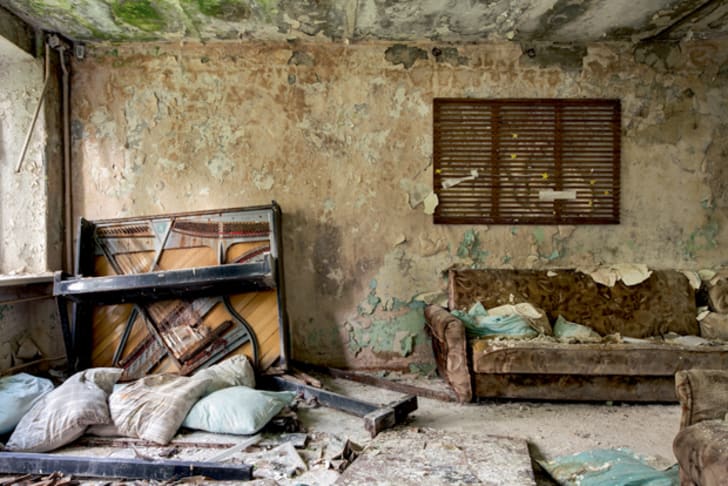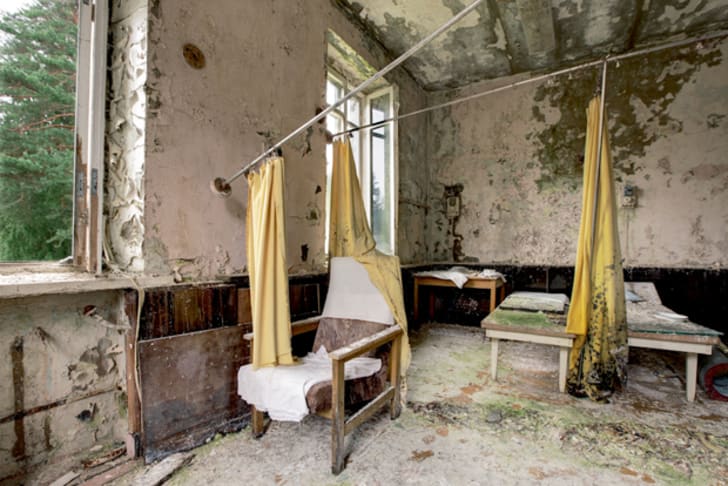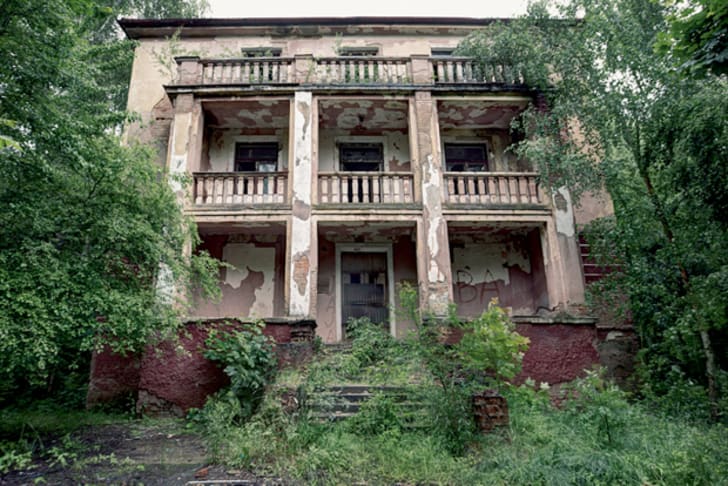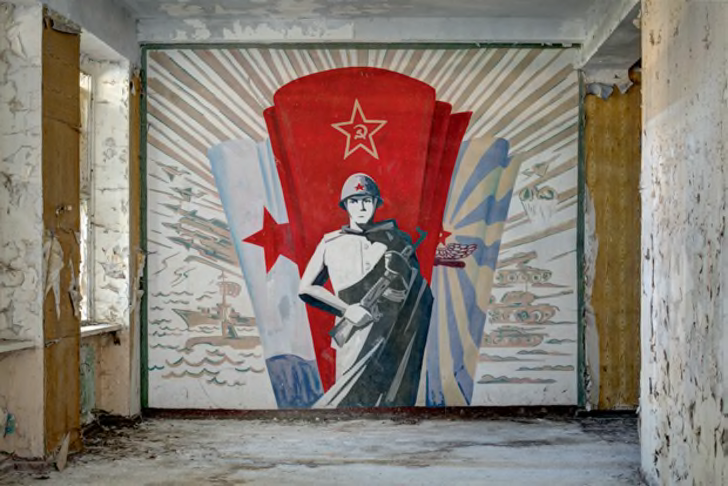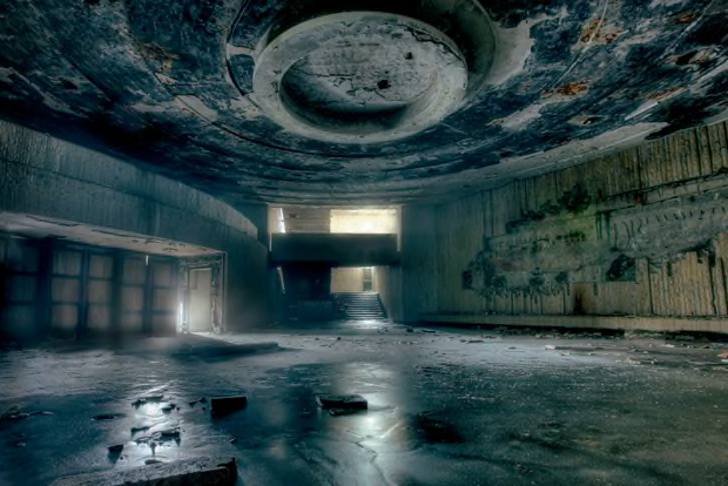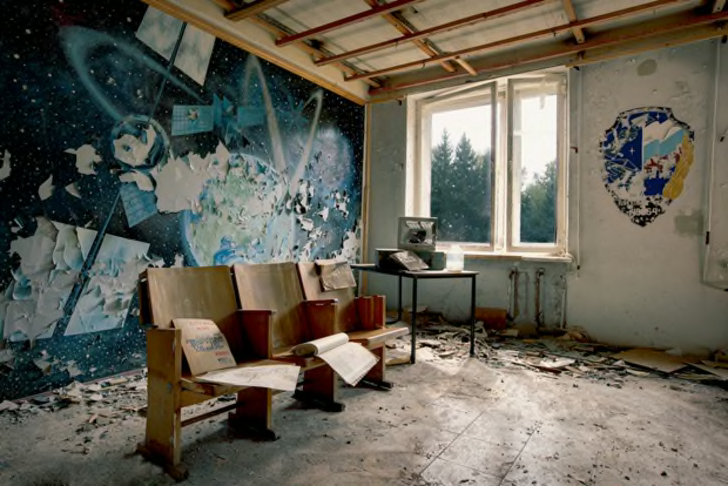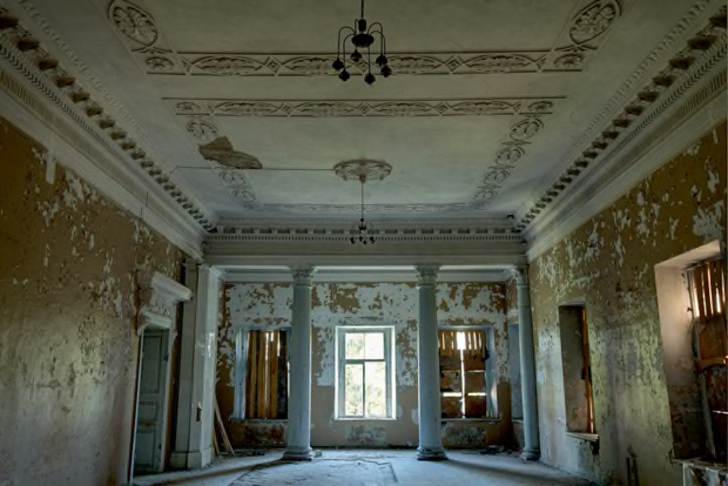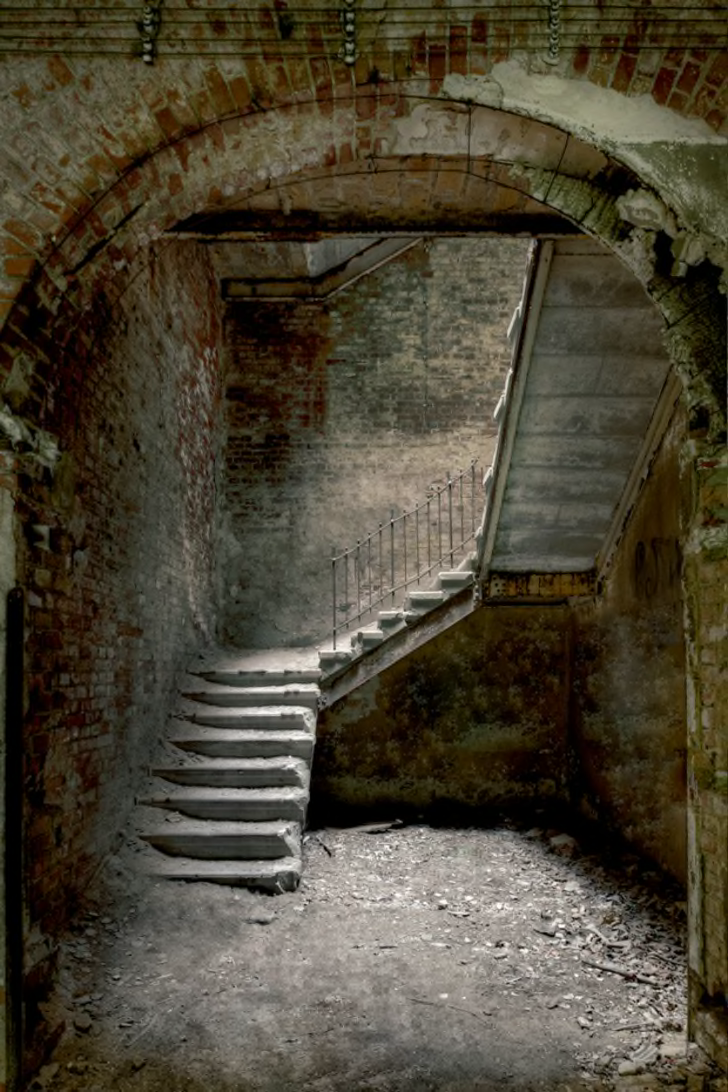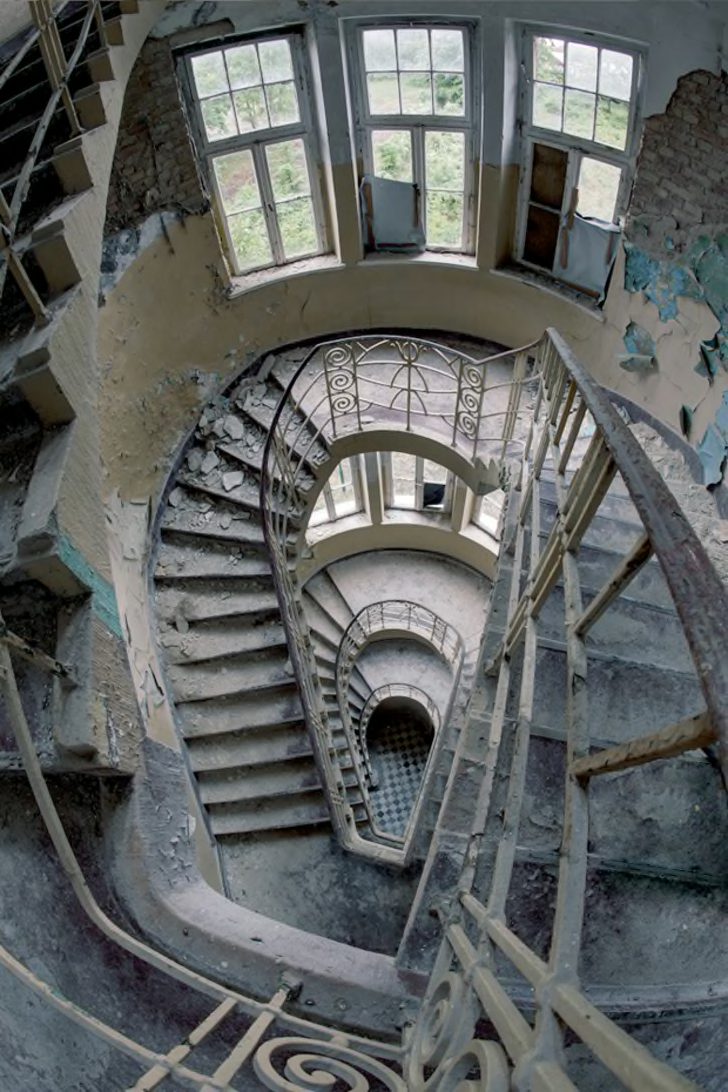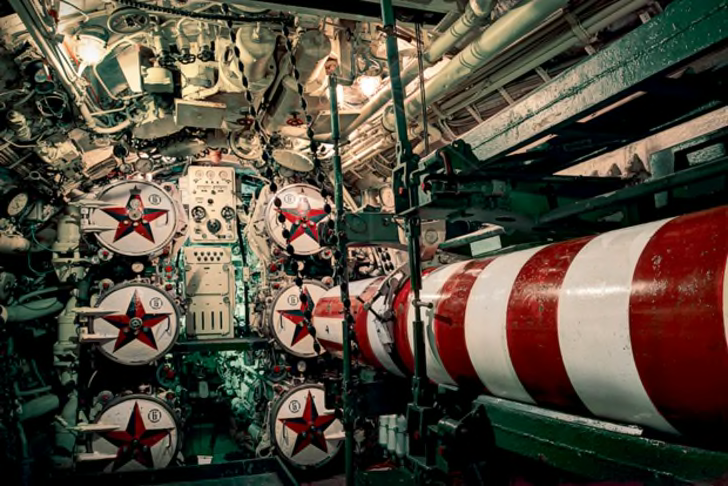 Rebecca Bathory is currently working on several new works. Her ongoing project, Underworld, focuses on ethereal models posing in abandoned buildings. It implements mythological and mystic themes with titles like "Semele," and "Cronus." She has also recently been awarded a scholarship for a PhD at Roehampton University that will take her around the world to focus on dark tourist spots and the human fascination with the dark and unpleasant. Like her Facebook page here and pre-order her book here.