L.L. Bean's New Duck Boots Are Made From Sailcloth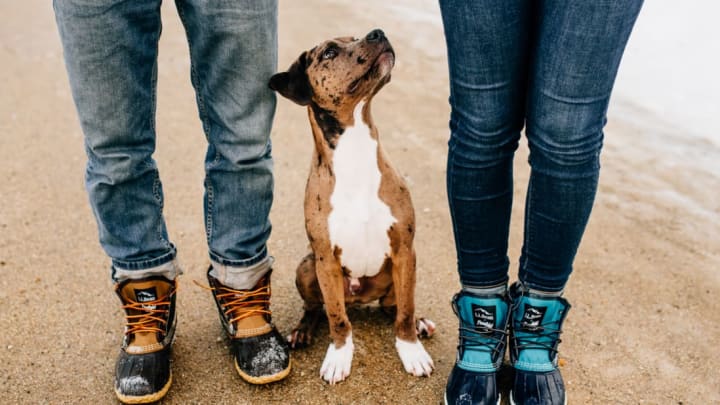 L.L. Bean / L.L. Bean
L.L. Bean has found a way to make their famously resilient footwear even tougher against the elements. As part of a new collaboration with Flowfold, the 107-year-old outdoor goods company is releasing a special edition of its duck boot made with sailcloth, the Sun Journal reports.
Like L.L. Bean, Flowfold is an outdoor gear manufacturer based in Maine. Flowfold makes products like bags and wallets out of durable, water-resistant fabrics, including material originally developed for sailboats. The two companies first worked together in 2018 to produce a line of backpacks, totes, and gear bags made from high-tech material, and the partnership marked L.L. Bean's first-ever design collaboration with an outside brand.
Now, L.L. Bean is featuring Flowfold's fabric in its most iconic product of all time. The top of the new boot is made from X-Pac sailcloth that's both lightweight and super durable. The duck boot keeps its signature rubber lower half and chain-tread bottom so every part of your foot stays dry no matter the weather.
The Flowfold and L.L. Bean collaboration boot comes in three color schemes: brown and olive, navy and aqua, and gray and black. They're being made in small batches—about 156 boots per day for 30 days—and once they sell out, customers may never have another chance to get their feet into a pair. You can purchase your boots from the L.L. Bean store for $139 while they're still around.
L.L. Bean
[h/t Sun Journal]