Heaven, Hell, and Purgatory: New Exhibition Exploring the Afterlife to Open at Brooklyn's Green-Wood Cemetery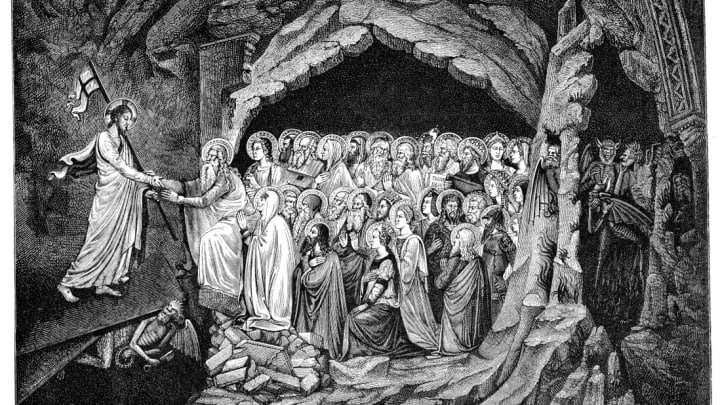 iStock.com/duncan1890 / iStock.com/duncan1890
Shortly after closing its Gowanus, Brooklyn museum outpost in 2016, the Morbid Anatomy Museum found new life just a couple of miles away in Green-Wood Cemetery. The attic of the Fort Hamilton gatehouse in the cemetery became the new home for the museum's extensive library and collection of macabre artifacts. This spring, the space is hosting a new exhibit exploring life after death.
Heaven, Hell, and Purgatory: Visions of the Afterlife in the Catholic Tradition shows visitors how Catholicism has shaped perceptions of life beyond the physical realm. The collection features art and artifacts inspired by the three otherworldly destinations in the Catholic religion. Heaven and hell are included, as well as purgatory—the controversial in-between place for human souls and a major source of disagreement between Protestants and Catholics.
According to a description on the Green-Wood Cemetery's website, "This exhibition explores how Catholic visions of the afterlife have stirred the popular imagination and served to steer the collective moral compass for centuries."
Heaven, Hell, and Purgatory runs from April 20 to June 30, and is free and open to the public. A garden party to celebrate the launch of the exhibit will be held at the cemetery on Friday, April 26. You can buy tickets here.