The Original Telegram Announcing Lincoln's Death Could Sell for $500,000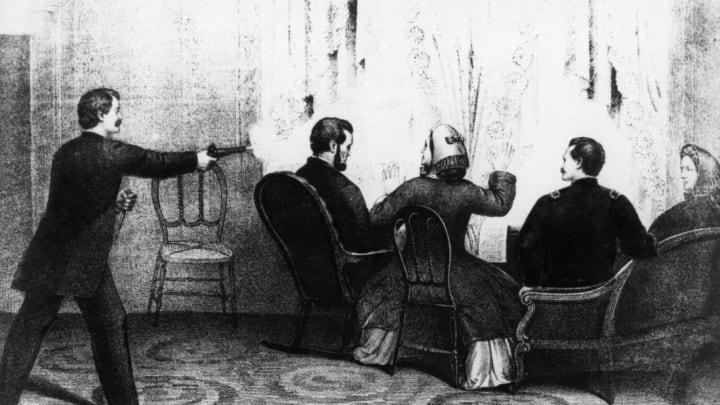 Hulton Archive/Getty Images / Hulton Archive/Getty Images
In the days before radios, telephones, and the 24-hour news cycle, seismic events in world history had to be broadcast the old-fashioned way: by telegram, and then in print. The death of President Abraham Lincoln on April 15, 1865, was news that traveled via a message that originated with Major Thomas Eckert, head of the War Department's telegraph office. It read, "Abraham Lincoln died this morning at 22 minutes after seven."
That original handwritten document largely disappeared from view after Lincoln's death. Now it's resurfaced, and a collector or historian looking to own a key piece related to one of the most notorious assassinations in history can expect to pay $500,000 for the privilege.
The paper is being offered by the Raab Collection, a memorabilia business specializing in historical items. In their description of the telegraph, they note that Charles Leale—a physician who had been in attendance when the president was shot the previous evening by John Wilkes Booth in Ford's Theatre in Washington, D.C.—placed two coins over Lincoln's eyes and pulled a bedsheet over his face. Working with Secretary of War Edwin Stanton, Eckert drafted a telegram to communicate the sad turn of events and signed Stanton's name. After being rushed to the telegraph office, the document is said to have remained in the hands of a Union general and his descendants.
The paper is expected to be placed on sale by the Raab Collection this week. Monday, April 15, marks the 154th anniversary of Lincoln's death.
[h/t Atlas Obscura]