Fire Destroys Parts of Ashdown Forest, the Woods That Inspired Winnie the Pooh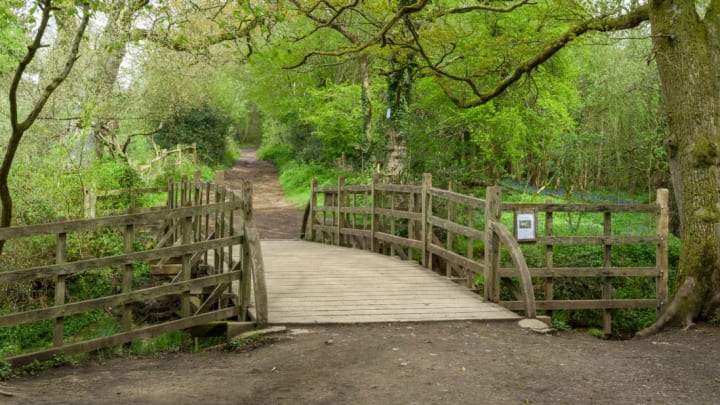 iStock.com/Nigel Burley / iStock.com/Nigel Burley
The real-life forest that inspired Winnie the Pooh's Hundred Acre Wood caught fire the night of Sunday, April 28, the BBC reports. Firefighters were able to contain the blaze at Ashdown Forest in Sussex, England, but not before it consumed up to 50 acres of woodland.
Ashdown Forest is perhaps best known as the former home of A.A. Milne. The Winnie the Pooh author lived there in the 1920s when he conceived his famous children's stories. He decided to base the home of Pooh, Piglet, and Eeyore on the woods, and the books' illustrator E.H. Shepard also drew inspiration from the setting.
On Sunday night, a fire started at the iconic forest and grew rapidly. It was fueled by undergrowth on the forest floor that was "dry as straw" despite recent rain, forest ranger Chriss Sutton told the BBC. As much as 50 acres of forest caught fire, and a valley area near the village of Duddleswell was completely destroyed.
Despite the devastating loss, forest rangers are feeling optimistic about the site's recovery. Animals and insects are expected to move into the area quickly, and in about six months, thriving plant life will have replaced much of the damage. And if visitors to Ashdown want to visit the memorial to Milne in the meantime, the part of the forest where it's located remains unharmed.
[h/t BBC]