Environmental Group Lets You Kayak European Waterways for Free in Exchange for Picking Up Trash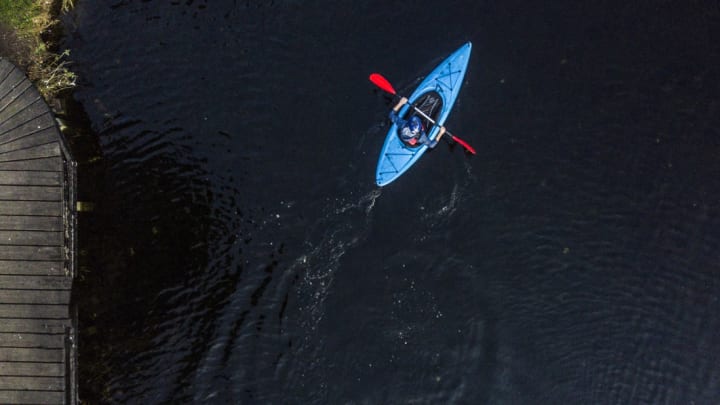 iStock/levers2007 / iStock/levers2007
Between airfare, hotels, and dining out, not every traveler to Europe has room in their budget for a kayaking tour. GreenKayak, an environmental organization based out of Denmark, offers tourists and locals a way to explore waterways in some European countries for free—they just have to be comfortable with picking up some trash along the way.
As Lifehacker reports, GreenKayak launched its pollution-fighting initiative in April 2017. The concept is simple: Volunteers receive free kayak rentals in exchange for using the trip as a chance to beautify their surroundings. Two hours of free kayaking time comes with a paddle, a life vest, a trash-grabber, and a garbage pail. In the past two years, GreenKayakers have collected close to 24,000 pounds of trash from lakes, canals, and rivers in Europe.
GreenKayak started its environmental project in Denmark, a country that's famous for its picturesque waterways. The initiative has since expanded to cities in Ireland, Germany, Sweden, and Norway. Anyone interested in taking a free boat tour and making the world a cleaner place can book a kayak for up to two people through GreenKayak's website.
Kayaking isn't the only way people can clean up polluted waterways in Europe. Amsterdam is home to the Plastic Whale: an open-air boat made from recycled material on which tourists can "fish" for discarded trash.
[h/t Lifehacker]