Can You Spot the Hot Air Balloon Among the Beach Balls?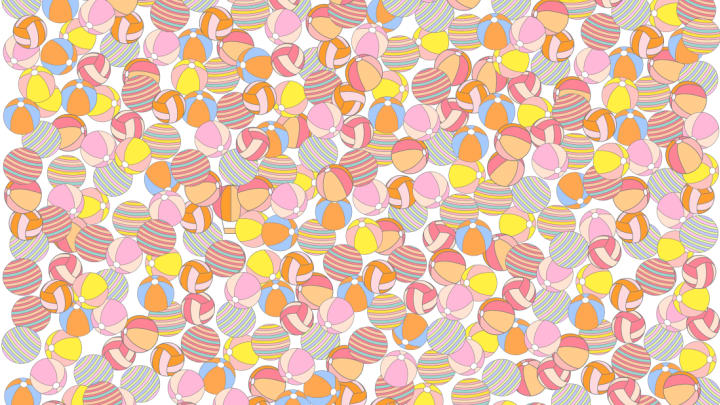 Big Domain / Big Domain
June 21 marked the solstice, which means summer is officially here. If you're counting down the days until your first beach trip of the season, pass the time with this beach ball brain teaser from the holiday rental company Big Domain.
The visual puzzle above is a fun challenge for both kids and adults. Dozens of beach balls of various summery patterns make up the scene, and hidden among them is a scaled-down hot air balloon. If you noticed the out-of-place object in under a minute, you performed better than most people. According to Big Domain, it takes the average viewer 1 minute and 14 seconds to solve the puzzle. Hopefully seeing something that reminds you of the beach balances out any frustration the brain teaser causes.
After searching the puzzle for a few minutes with no luck, don't feel bad about scrolling down to see the answer in the image below. If you're looking for something that's slightly gentler on the brain, check out these beach-themed facts to take to the shore. And if you thought the hidden-image search was too easy, see if any of these puzzles are hard enough to stump you.
Big Domain