60 Gifts to Give Every Type of Mom
This Mother's Day, give your mom a gift she'll love. Here are a few of our suggestions for gifts for every type of mom, from coffee lovers to skincare enthusiasts to Doctor Who fanatics.
For Moms Who Love to Cook
This dish towel is a must-have for cheese lovers and party hosts. It "highlights everything you need for a successful fromage experience, from 'something sweet' to 'share and enjoy.'"
Find it: UncommonGoods
These mason jars are a cute way to grow herbs. Simply add water and find a nice sunny spot for the plants to grow—the jars have an interior hydroponic system that makes sure the plants get the right amount of moisture.
Find it: UncommonGoods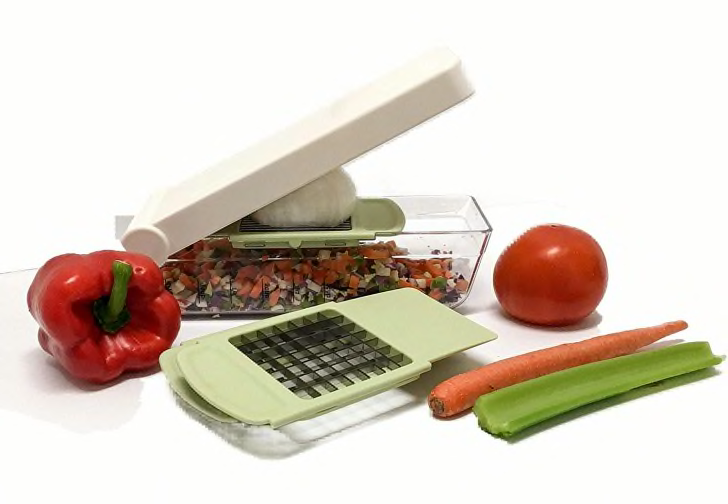 If your mom is looking to save some time in the kitchen, this device will make quick work of dicing up onions, peppers, or any other vegetable in need of chopping.
Find it: Amazon
If your mom was a big fan of Netflix's Salt Fat Acid Heat with chef Samin Nosrat, give her the cookbook that started it all. This innovative cookbook (which features 100 core recipes with endless spin-offs) teaches home chefs how to harness the four elements of cooking—salt, fat, acid, and heat—for more delicious meals. Illustrations and infographics bring the recipes to life.
Find it: Amazon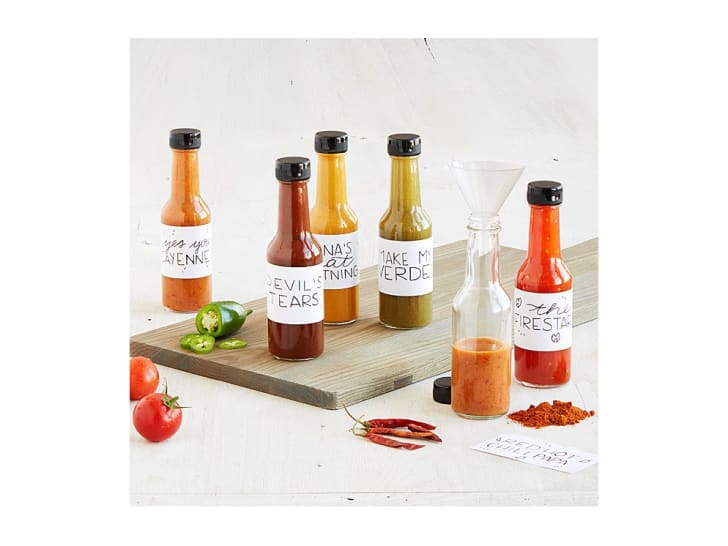 Hot sauce tastes even better when it's homemade. This kit comes with gloves, bottles, ingredients, and everything needed to make six 5-ounce bottles of hot sauce at home.
Find it: UncommonGoods
For Moms Who Love Coffee and Tea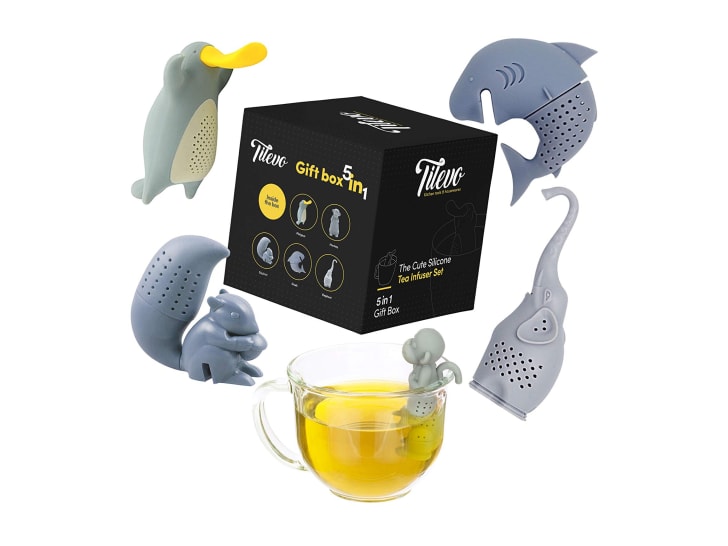 These charming animal-shaped silicone devices can be filled with loose tea leaves and hooked onto the side of a mug to steep. The five-piece set comes with a shark, a monkey, a platypus, an elephant, and a squirrel.
Find it: Amazon
If your mom is always asking for an extra shot of espresso, you should introduce her to this super strong coffee. Considered one of the most caffeinated coffees in the world, Death Wish packs a punch of 708 milligrams of caffeine per 12-ounce cup (a regular coffee will run 195 milligrams or so).
Find it: Amazon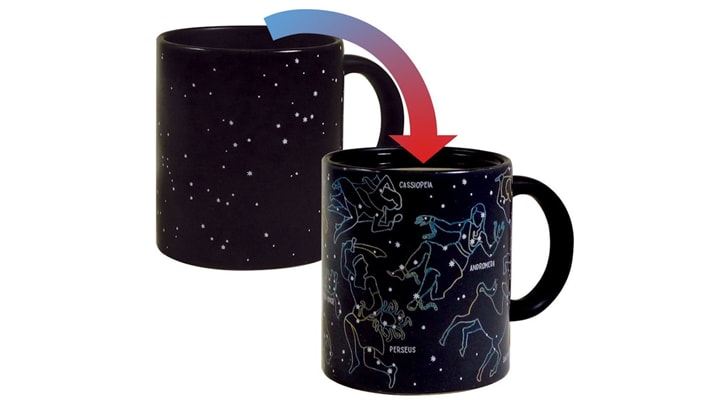 This mug just shows a blank starry sky, but with a little hot liquid, constellations will appear.
Find it: Amazon
These tea-infused flowers blossom when they're placed in hot water, creating a beautiful (and delicious) teatime experience. Each flower is good for about three infusions, and you can choose two flavors from six options. The set comes with a glass teapot with a built-in wire filter.
Find it: The Grommet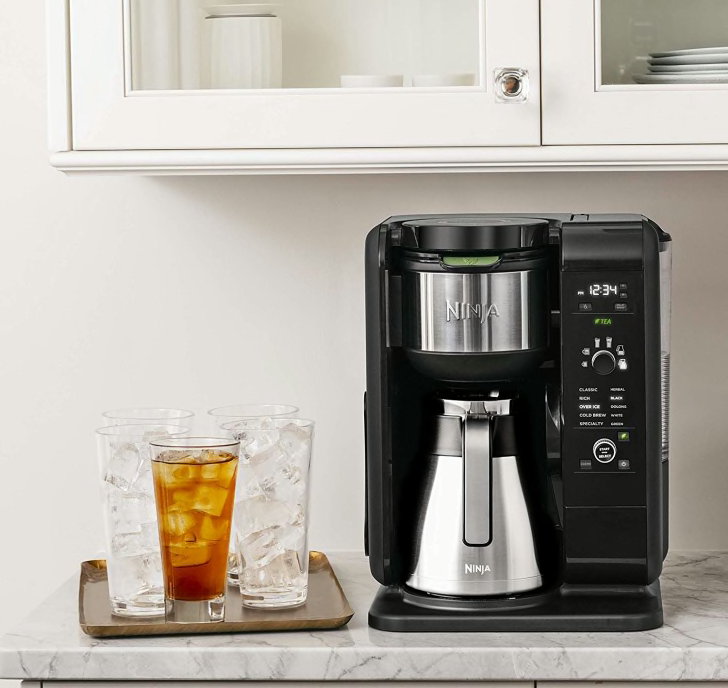 Whether your mom is a coffee snob, a tea connoisseur, or a latte lover, Ninja's all-purpose brew machine can do it all. The smart system can detect whether it's brewing tea or coffee and adjust water temperatures accordingly, can make specialty drinks with frothed milk, and can make cold brew in just a few minutes. It has a delay-brew function and can be adjusted to make everything from a single cup of coffee to a travel mug to half a carafe to a whole carafe. Though there's a cheaper glass-carafe version, both Mental Floss Editor in Chief Erin McCarthy and Associate Editor Shaunacy Ferro swear by the slightly pricier model with a thermal carafe, which can keep drinks hot or cold for hours.
For Moms Who Are Into Wellness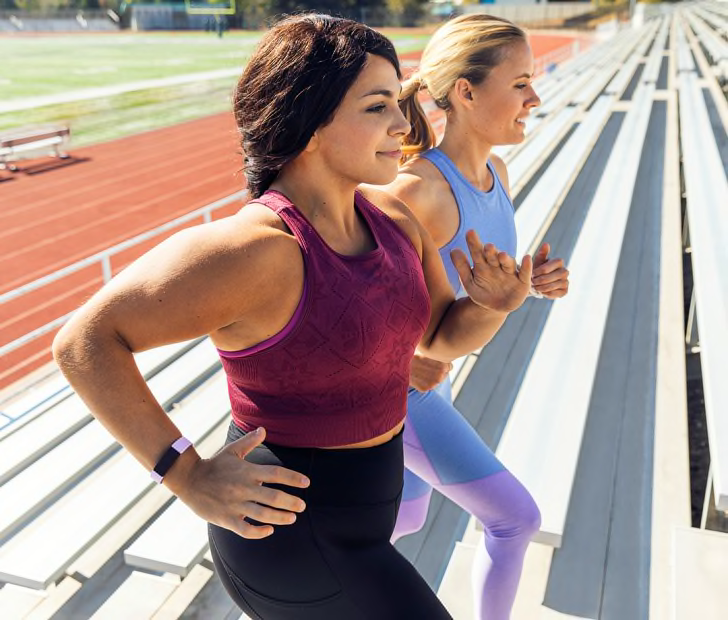 The Inspire line packs a lot of features in to a small band that doesn't take up too much wrist real estate. The sleek bracelet keeps track of heart rate, steps, and sleep patterns, among other health information. It can also guide the wearer through breathing exercises based on their heart rate, keeps track of pace and distance in real-time, and automatically recognizes different types of exercise. Oh, and it is waterproof, so it works in the swimming pool. If mom doesn't love the original band, Fitbit also makes plenty of alternative accessories that will allow her to personalize and dress up her tracker.
Find it: Fitbit
Solu's N.O.W. (New Origin Waveforms) meditation speakers are designed to help the user attain inner peace in a cacophonous world. The dual speakers generate calming tones that are designed to aid in focus. The relaxing tones, which never repeat, play for three minutes, then shut off automatically, giving mom the perfect moment of calm.
Find it: The Grommet
Running with a smartphone can be tricky, what with the lack of pockets. This subtle fanny pack offers a zippered belt to store items while jogging.
Find it: Amazon
Fruits like strawberries and lemons can give water a nice little kick. This water bottle has a chamber for fruits and vegetables that give the water a refreshing taste.
Find it: Amazon
Yoga is a lot more fun with a furry friend. This hardcover book comes with full color photographs and tutorials showing the reader how to incorporate their pets into their yoga routine.
Find it: Amazon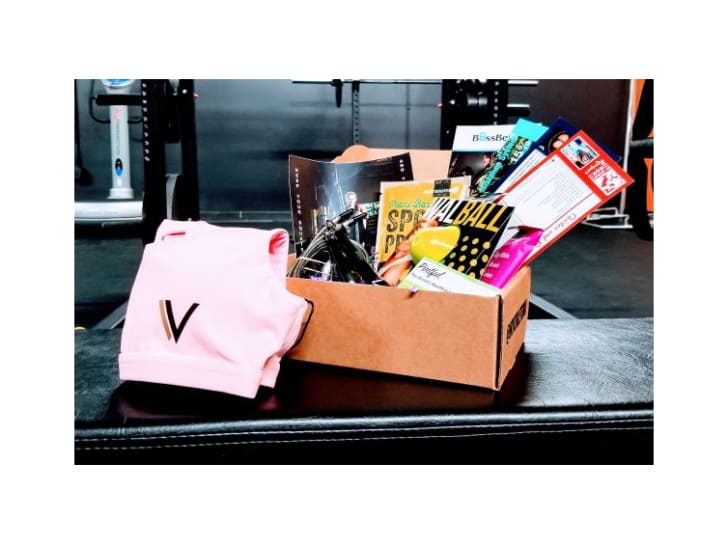 If your mom loves to hit the gym, then get her a box filled with goodies that will make her workout even better. The My Athlete Box from Cratejoy is a monthly subscription service that sends out healthy snacks, apparel, and fitness and beauty products geared toward women. If your mom has a particular athletic passion, you can also choose a more tailored subscription box—Cratejoy offers subscriptions for hikers, yogis, jiu-jitsu enthusiasts, cyclists, tennis players, lifters, and more. (See the site's full health and fitness options here.)
Find it: Cratejoy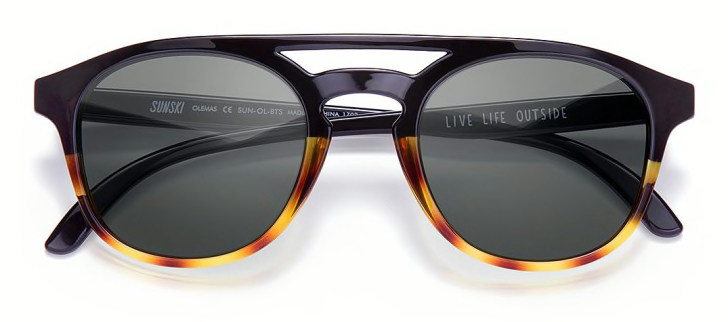 These stylish, durable sunglasses are lightweight (they're made with polycarbonate), and, thanks to flexible arms, they stay put on your face—they won't slide down your mom's nose during a workout. They're not so expensive that mom will be kicking herself if she breaks them, but even if she does, it's not a big deal: They come with a lifetime warranty.
Find it: Sunski
These hiking sneakers slip on and off easily, breathe well (and dry quickly) thanks to a mesh upper, and have an antimicrobial treatment to keep them—and your mom's feet!—from getting too stinky.
Find it: Amazon
For DIY Enthusiast Moms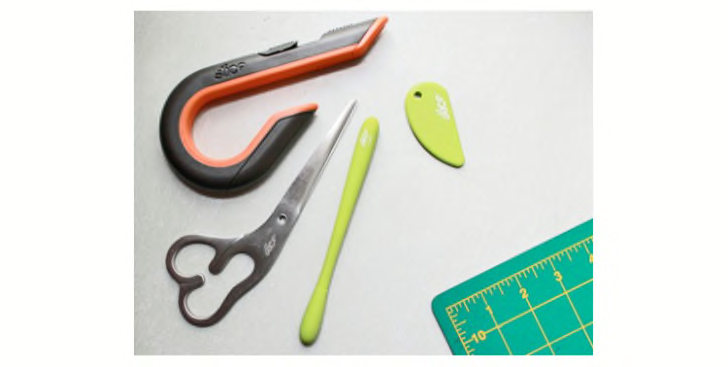 Crafty moms will love the award-winning tools in this craft set by Slice. It includes a box cutter, a precision cutter, a safety cutter, and a pair of scissors. The unique ceramic blades never rust and stay sharper for longer than steel blades. The tools—created with the help of celebrity designers like Alfredo Muccino, Karim Rashid, Scot Herbst, Michael Graves, and Yves Behar—have built-in safety innovations that will prevent mom from slicing open her fingers while still allowing her the sharp precision she needs to cut through paper, cardboard, packing tape, and more.
Find it: The Grommet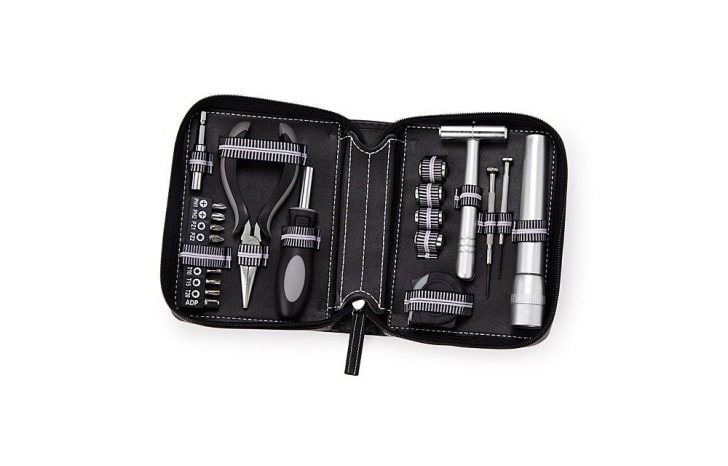 This vegan leather case pretty much has all the tools your mom might need to fix things around the house. The case, which comes in black or pink, contains a hammer, flashlight, long-nose pliers, tape measure, screwdriver, interchangeable handle, four sockets, 10 screwdriver bits, and a socket extension.
Find it: UncommonGoods
Why give mom flowers when you can give her a DIY garden that will let her express her creative side? This 5.9-inch-tall glass geometric case can house all sorts of succulents, moss, or any other items your mom wants to pack inside.
Find it: Amazon
Note: This model is currently in low supply on Amazon. Should it sell out, we also recommend these geometric terrariums from Cost Plus World Market, which run from $20 to $40.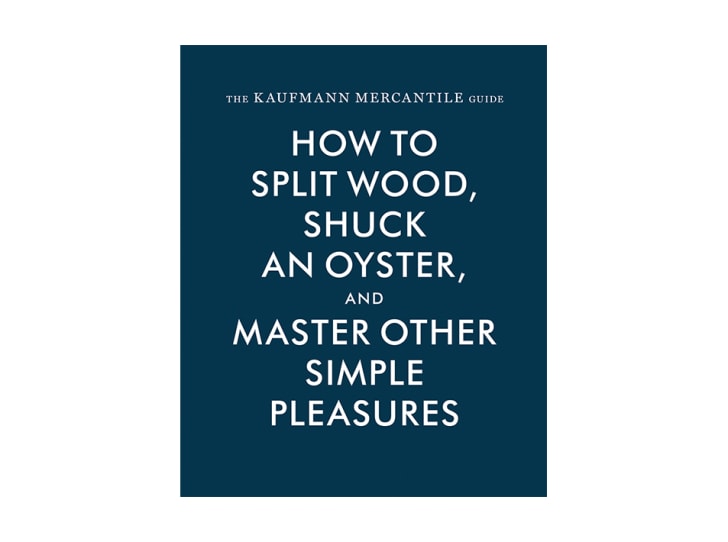 This how-to book from Alexandra Redgrave and Jessica Hundley is designed to teach the reader how to be an expert at all of life's tasks, from the simple (brewing the perfect cup of coffee) to the utilitarian (reading the night sky). In each of the five sections—kitchen, outdoors, home, gardening, and grooming—your mom can find numerous projects that will allow her to "experience the singular satisfaction of doing it yourself."
Find it: Amazon
Beer tastes so much better when someone you know brewed it. This kit provides everything needed to create an IPA right at home. With replacement ingredients, the whole kit is reusable.
Find it: Amazon
For Moms Who Are Skincare Obsessives
Light-up mirrors are so helpful, your mother is going to wonder why you didn't buy her one sooner. The ring around the mirror gives off a natural hue with LED lights—with low, medium, and bright settings operated by touch control—and offers magnification that helps her see tiny details for precise makeup application. Oh, and it's great for selfie lighting, too.
Find it: Amazon
Face masks are one of the easiest ways to relax and take care of your skin. Mom will love these luxurious pre-moistened sheet masks from Korean beauty staple Nature Republic. This variety pack comes with 10 masks in great smells like aloe, cucumber, green tea, and avocado. (If you know your mom really loves face masks, we also recommend this massive 100-pack of Korean masks for just $40.)
Find it: Amazon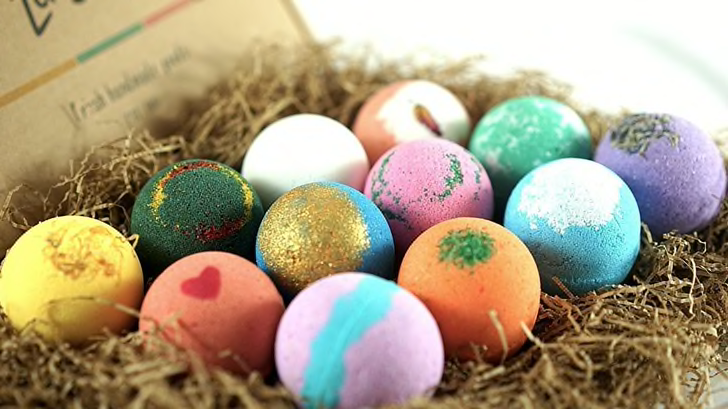 Bath bombs can be a pricey luxury, but this set offers 12 for just $27. The scents included are angel, black raspberry vanilla, shower, beach, kiwi strawberry, lavender, lemongrass green tea, love, mango papaya, melon ball, shea and coconut, and Victorian rose.
Find it: Amazon
Not everyone can afford laser treatments to minimize dark spots caused by aging, sun, or acne. If getting a laser session for mom is out of the question, PEACE OUT's budget-friendly alternative will make a great gift. The patch's microneedles deliver a type of Vitamin B called nacinamide, skin-brightening licorice extract, and tranexamic acid directly into the skin; all mom has to do is press the patch, microneedle side down, onto clean skin for 10 seconds, then leave on overnight. Doing so twice over two weeks, for four treatments total, will visibly lighten dark spots.
Find it: Sephora
This skin-resurfacing treatment is so relaxing, your mom might drift off to sleep. The facial combines exfoliation and extraction while injecting serums that target conditions like aging, hyperpigmentation, congestion, and dry skin. Aestheticians run a tool equipped with an exfoliating, recessed diamond tip and pneumatic suction across the face. The tips come in various levels of abrasion and can be swapped out based on your skin type. (They can even be used under the eyes and on the lips!) Mom's skin will be plumper—and glowing—after treatment, and she'll get to see all the stuff that came out of her skin, which ends up in a jar she can scope out afterwards.
Find out where you can book one at EnvyMedical.
For Moms Who Love to Travel
Have a humor-loving mother who loves to fly but hates neck trouble? This neck pillow will help mid-flight naps be more comfortable—and best of all, it looks like a gigantic shrimp. For Francophiles, there's also a croissant version. (If your mom wouldn't be caught dead with plush seafood around her neck, the compact, unobtrusive Trtle travel pillow is an excellent low-key choice.)
Find it: Amazon
Travelers can mark their progress on this world map by using a coin to scratch off areas of the map after they've visited. After enough trips, the maps will turn from gold to Technicolor.
Find it: Amazon
When packing, it's good to have a mother around to ask "did you remember to bring … ?" But who helps mothers pack? This helpful pad lists out all the usual things that someone might want to bring on a trip.
Find it: Amazon
For Moms Who Love Books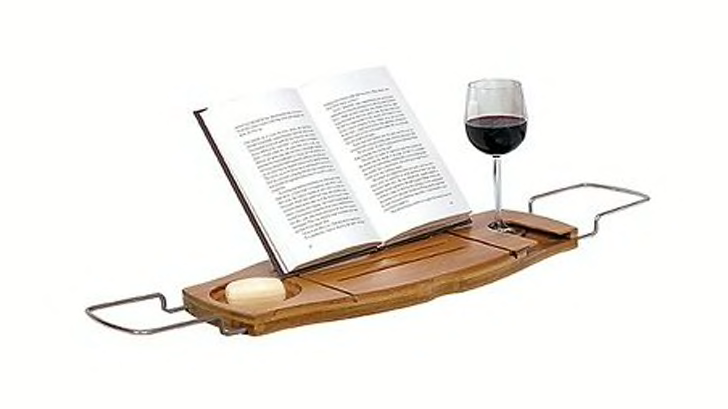 Reading in the bath is a lot easier with a place to put the book. This bamboo stand balances over the lip of the tub and even has a place for a glass of wine.
Find it: Paper Source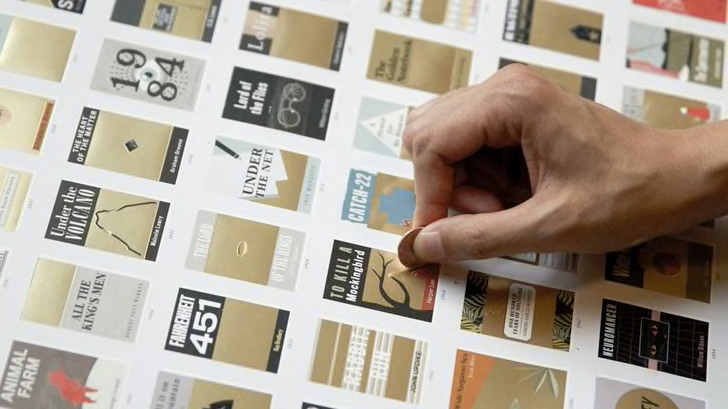 Like the scratch-off map, this poster lets the owner show off. The chart has 100 "essential novels" with gold covers. As your mom works her way through the books, she can scratch off the foil and reveal a new cover underneath.
Find it: Pop Chart Lab
These carbon steel bookends look like a bicycle, suggesting that each book is a journey.
Find it: UncommonGoods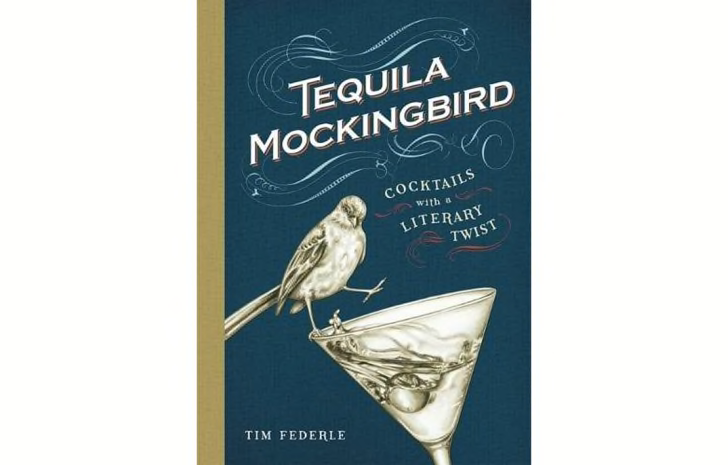 Fans of literature and puns will be tickled by this clever book, which features cocktail recipes with names inspired by classic books. There are 65 recipes in total along with blurbs about the books' history, recipes for bar snacks, and charming illustrations.
Find it: Amazon
Whether your mom is a fan of Dickens, Charlotte Bronte, Roald Dahl, or Louisa May Alcott, STORIARTS has the scarf for her. The literary-themed jersey cotton infinity scarves come in a variety of colors and fonts designed to match the text it celebrates, from "The Raven" to "A Tale of Two Cities, to The Little Prince.
Find it: The Grommet
For High-Tech Moms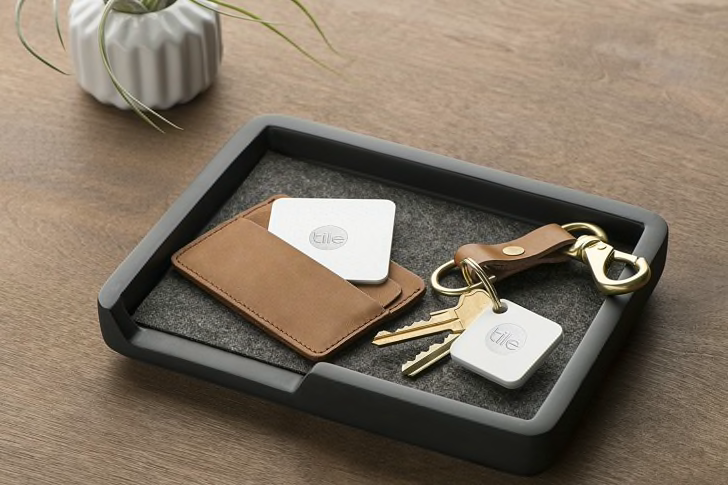 Save your mom the trouble of searching for missing belongings with tracking devices for her keychain and wallet. Tile trackers connect to the an app via Bluetooth so that the user can easily locate them. The combo pack comes with two Tile Mate keychain trackers and two Tile Slim trackers designed to be slipped into a wallet or bag or stuck to a laptop.
This fun, brightly colored camera takes instant pictures that are perfect for sticking in a cubicle or on the fridge. The four-piece starter bundle comes with enough film for 10 prints, a carrying case, a strap, and batteries.
Find it: Amazon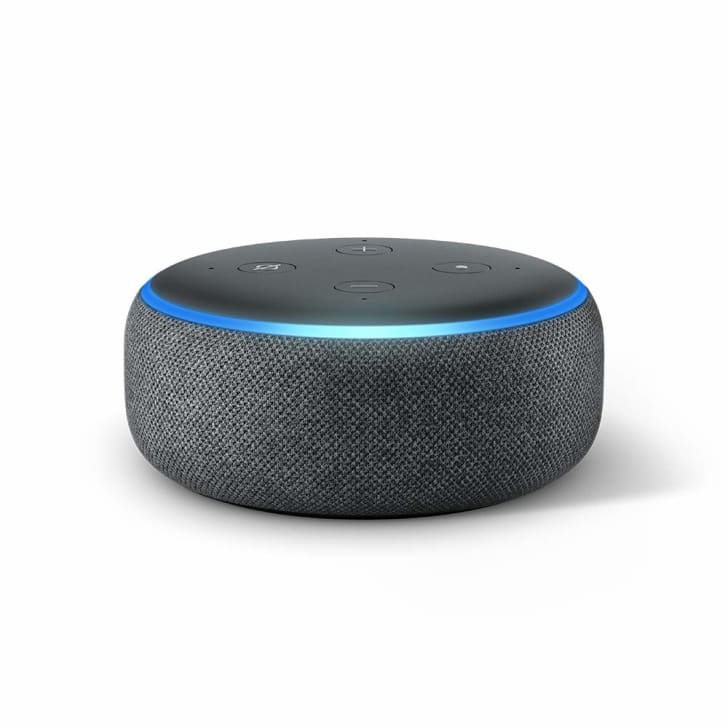 The Echo Dot is the perfect virtual assistant for all your smart home needs. Moms just need to say "Alexa," and they can turn smart devices off and on, order pizza, or call a cab.
Find it: Amazon
Proof that we're living in the future: Virtual reality is now a thing, and it's relatively affordable. This lightweight headgear can virtually transport the wearer to any environment, playing 360 degree games, videos, and images. It has social features that allow users to watch movies together, play a game, or meet up in virtual reality—get one for yourself, too, so you and mom can get some face-to-face time when you're far from home.
For Audiophile Moms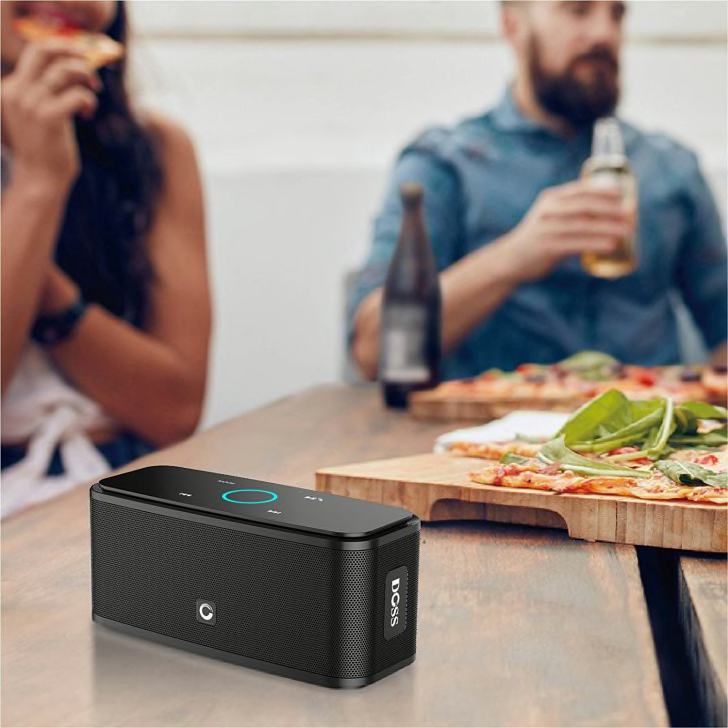 Give mom the gift of some sweet tunes with this Bluetooth speaker. Though runs for less than $30 on Amazon, it punches above its weight in terms of sound quality. It offers impressive stereo sound and enhanced bass on the move. With 12 hours of battery time and a weight of just over 1 pound, it's perfect for the park, the camp ground, or a backyard barbeque.
Find it: Amazon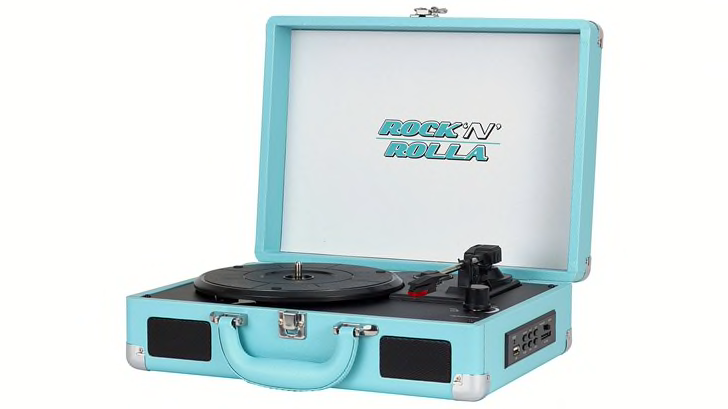 Moms can take tunes on the go with this record player hidden in a briefcase. The baby blue device comes a with a 3-speed vinyl record player and mp3 player that takes USB and auxiliary inputs.
Find it: Amazon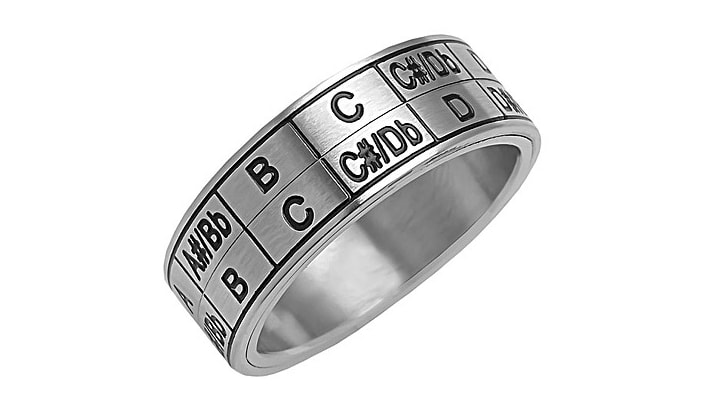 This ring comes with a music transposition chart that can be kept on hand at all times. The lovely homage to music theory is both fashionable and practical.
Find it: UncommonGoods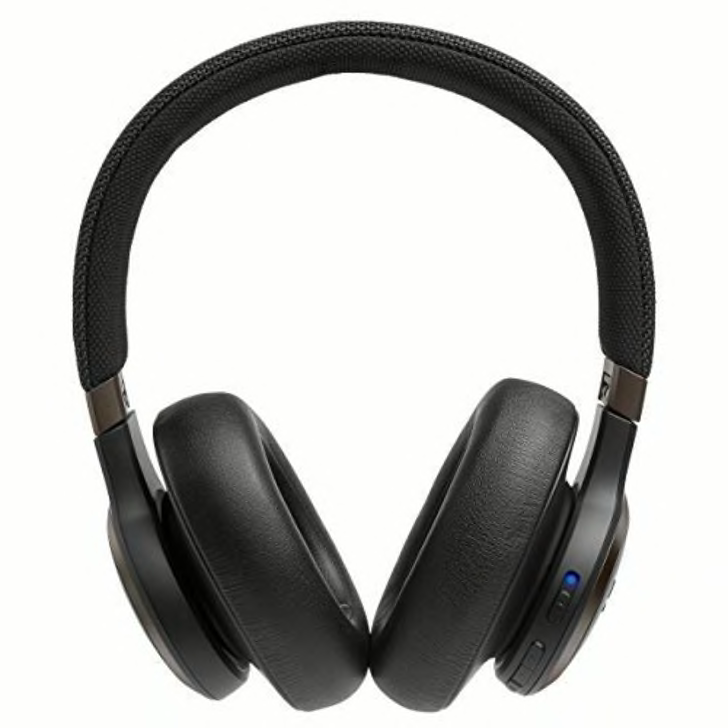 As much as your mom loves you and your family, she probably needs some peace and quiet occasionally. Give her the ability to tune out the chaos of the world with sound-cancelling wireless headphones. These wireless JBL headphones boast Alexa and Google Assistant compatibility and 30 hours of battery life, and were one of CNET's best noise-cancelling headphones for 2019.
Find it: Amazon
For Geeky Moms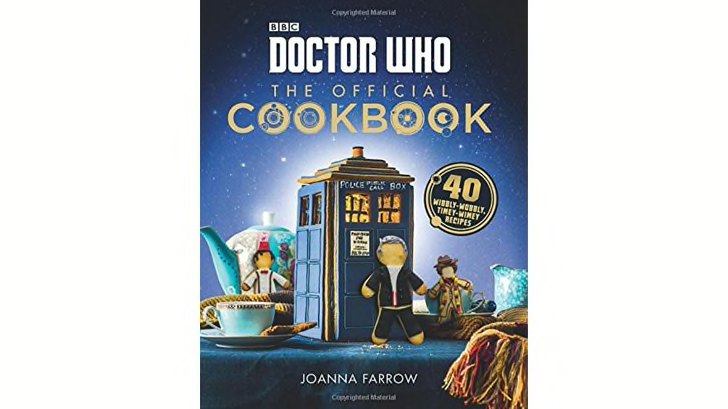 Have a Whovian for a mother? Now she can make all kinds of meals and treats loosely based on the popular franchise. The cookbook comes with 40 time-bending recipes to try.
Find it: Amazon
These beaker-shaped salt and peppers shakers make cooking feel like the science it is.
Find it: Amazon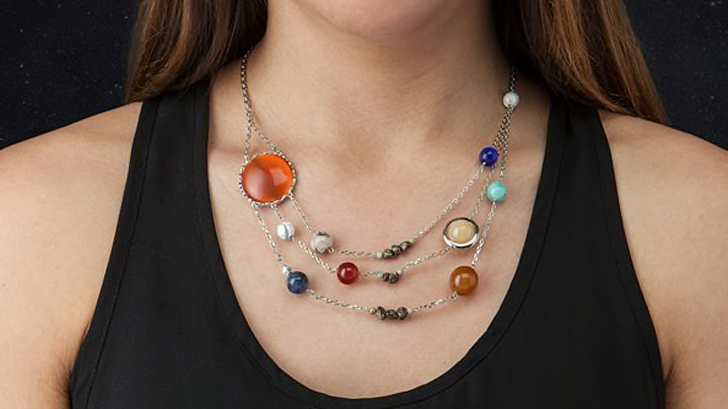 Deck your mom out in jewels that represent the planets of the solar system. The 18-inch sterling silver or brass chain comes with the sun, Mercury, Venus, the moon, Earth, Mars, the asteroid belt, Jupiter, Saturn, Uranus, Neptune, and of course Pluto.
Find it: ThinkGeek
If you and your siblings ever acted up, your mom might have felt like a mother of dragons. Get her this set of stemless wine glasses with the Targaryen sigil as a nod to her patience.
Find it: HBO
For Moms Who Love Animals
Your mom may already have at least one studio portrait of you hanging at home. Now, give her the chance to celebrate your pet sibling(s) in the same way. Send in a photo of your mom's dog or cat (or any other pet species) to My Pooch Face and an artist will render them in loving color, either in natural hues or with a pop of extra rainbow flair. The portraits are printed with archival-quality ink and paper and mounted on a 1-inch display that begs to be given prime placement around the house. If your mom has multiple beloved pets, you can upgrade to a portrait of two animals for $279. As one reviewer notes, "Don't give it a second thought. Order your Pooch face product and be amazed!"
Find it: The Grommet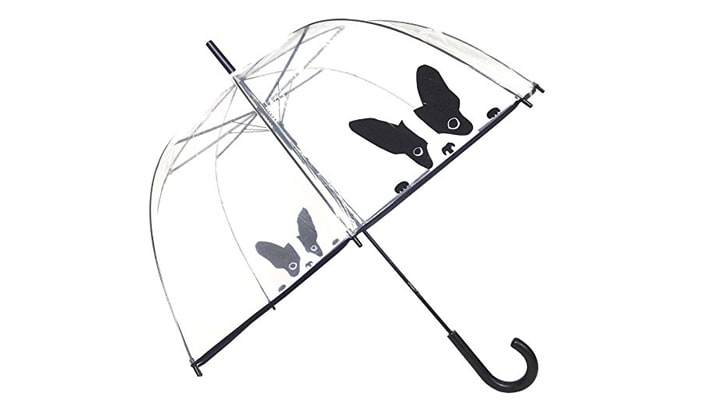 This umbrella has a bubble shape that allows your mom to protect her face from oncoming rain. It's clear so she can still see while walking, but is adorned with two fun illustrations of Boston terriers. (There is also a cat version.)
Find it: Amazon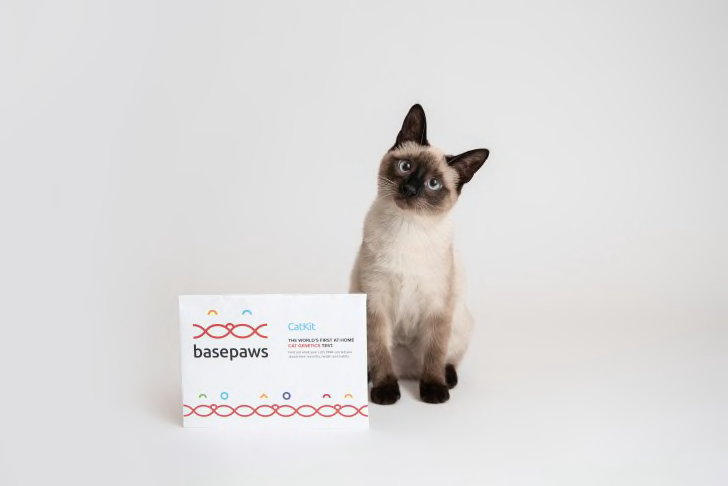 If your mom is a proud cat lady, she'll love getting the opportunity to learn even more about her furry friend. Basepaws, which calls itself the world's first cat DNA test, helps users learn about their cat's breed origins and other genetic information. Mom just needs to send in a little bit of her cat's hair, mail it in, and wait for the result. (If your mom is a dog person, there is a test for that, too.)
Find it: Basepaws (Save 15 percent with the code MEOWRCH-I5W3RH)
For Moms Who Are Art Connoisseurs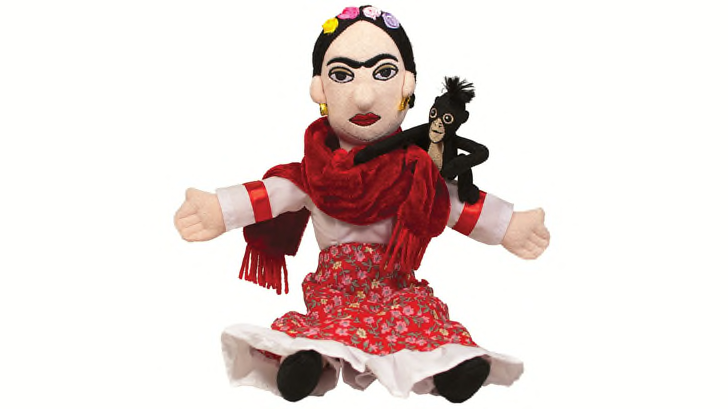 This 11-inch-tall plus doll of painter Frida Kahlo is clad in a traditional Mexican dress and has a little monkey on her shoulder. The Unemployed Philosophers Guild's Little Thinkers series also features plush versions of other artists, like Andy Warhol, as well as historic luminaries in fields like science, politics, psychology, and more.
Find it: Amazon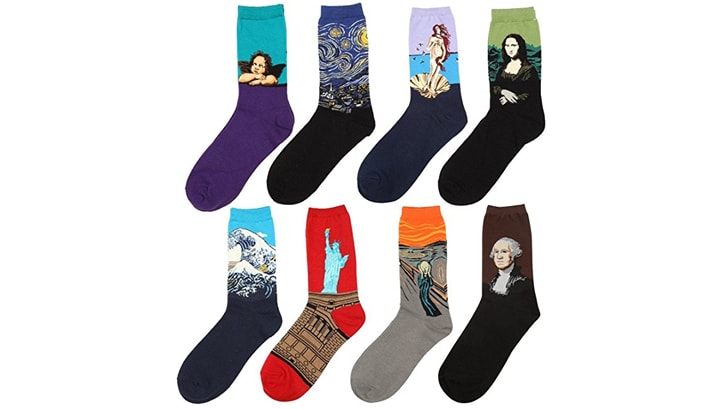 This set comes with eight pairs of socks, all dedicated to different pieces of artwork. Your mom's feet will love paying homage to the classics.
Find it: Amazon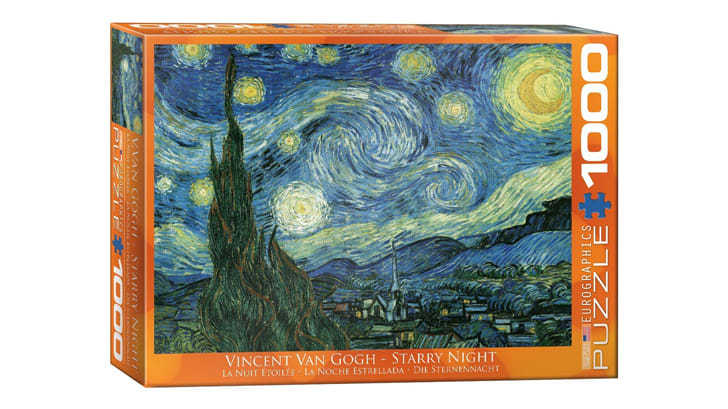 Van Gogh's Starry Night makes for a surprisingly good puzzle. This 1000-piece jigsaw promises a great family night trying to reconstruct the classic painting.
Find it: Amazon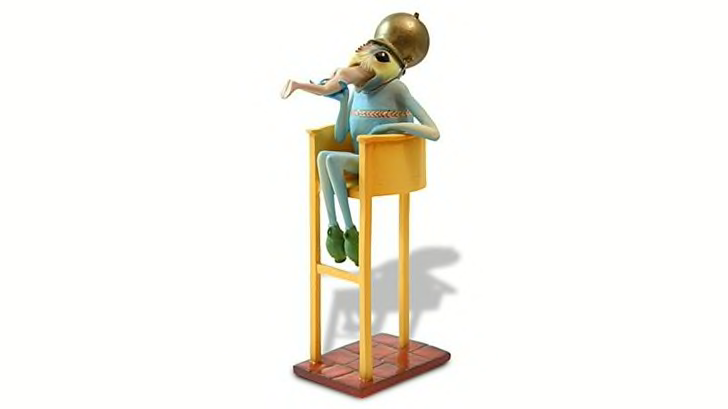 Action figures aren't just for kids—moms will love them too, especially when they're modeled after classic paintings. Amazon has a whole collection of nefarious characters from Hieronymus Bosch's The Garden of Earthly Delights.
Find it: Amazon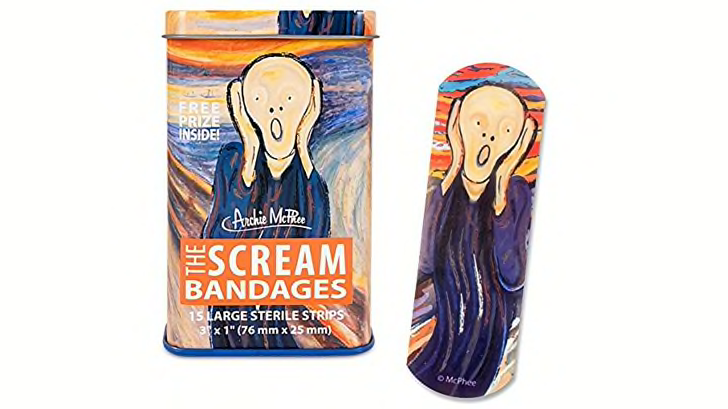 Most moms of younger kids have a few bandages hiding up their sleeves in case one of their children gets hurt. Arm your mom with special bandages featuring The Scream. There are 15 large strips in each tin (plus a free prize).
Find it: Amazon
For Moms Who Love the Classics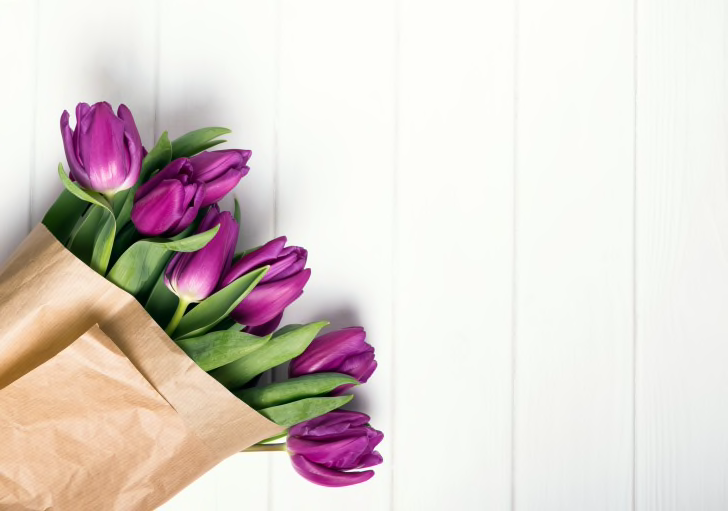 If you want to keep it traditional, you can't go wrong with a bouquet of flowers. The Bouqs is a wonderful flower company that gets its supplies from eco-friendly farms. You can order ahead or use their same-day delivery option.
Find it: The Bouqs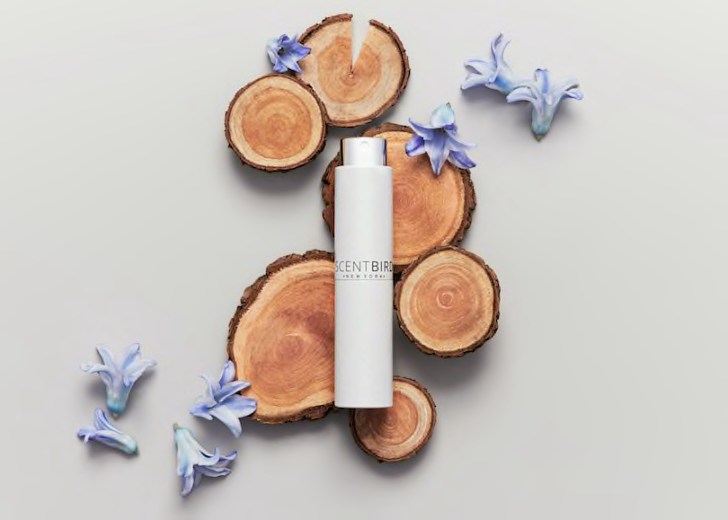 Mail your mom a fresh bottle of her signature scent with the ScentBird subscription service. There are over 450 different fragrances to choose from, all of which come in .27 ounce bottles.
Find it: ScentBird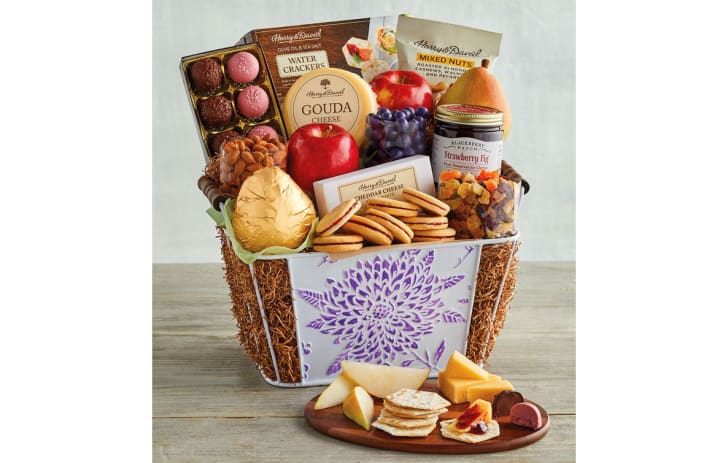 Harry and David has long been a favorite destination for family gifts. After all, who can resist their chocolate covered fruits or their sea salt caramels? And if your mom doesn't have a sweet tooth, the company offers gift baskets with things like coffee, wine, and other food items. The company's Mother's Day gift basket starts at $89.
Find it: Harry and David
Sometimes, the simplest gifts can be the best. Give your mom the peace of mind of coming home to a spotless house by hiring a cleaning service. (Perhaps one that can arrive while you're taking her out for Mother's Day brunch?) Just tell Handy the size of her space, any extra tasks you'd like the cleaner to perform—we suggest upgrading to an oven cleaning and a fridge scrubbing—and preferred time, and the service will send over a cleaning professional. If you truly want to win Mother's Day, you can set mom up with a recurring appointment. (Or at lesat get her an autonomous robot vacuum.)
Find it: Handy
Mental Floss has affiliate relationships with certain retailers and may receive a small percentage of any sale. But we choose all products independently and only get commission on items you buy and don't return, so we're only happy if you're happy. Thanks for helping us pay the bills!
A version of this article first ran in 2017. It has been updated to reflect current availability.