How to Change an Error in Your Name on an Airline Ticket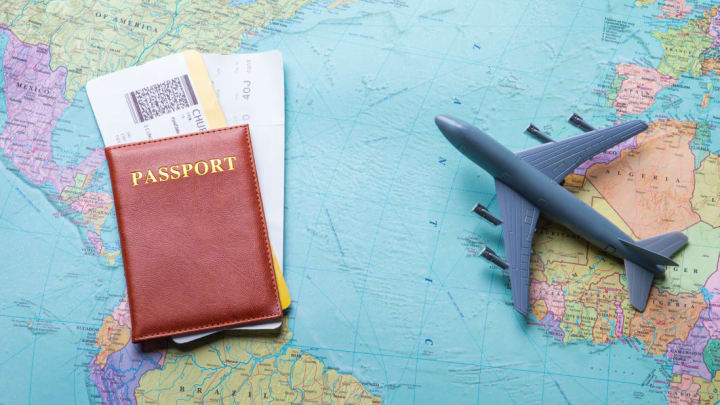 Denisfilm/iStock via Getty Images / Denisfilm/iStock via Getty Images
Even if you're not a frequent flier, you're probably familiar with the TSA's rule that the name on your boarding pass must match the name on your government-issued ID. The agency is strict about this for a very good reason: According to Condé Nast Traveler, the names must match so that airline officials can screen you against the government's watchlist make sure you're allowed to fly.
But mistakes happen. Maybe your fast fingers accidentally omitted a letter from your name, or maybe your sister booked your ticket under "Katie" when your passport says "Kathleen." However it happened, there are processes to correct the error—and you definitely should correct it (unless you're looking for an excuse to miss your flight).
As soon as you notice an error, call the airline customer service number. If you catch it within 24 hours of booking your flight, you'll likely get a free pass—a representative will correct the mistake for no charge. (The 24-hour rule also applies to refunding or changing a flight altogether.) If it's after the 24-hour window, you may have to pay a penalty for a name change, depending on the airline.
Alaska Airlines charges $125, for example, while JetBlue and Southwest will correct at least one error for free. Since you'll be dealing with a real-life customer service representative, you could try to negotiate the lowest possible fee if you have a particularly compelling reason for the mistake, but don't count on mercy: The non-refundable and non-transferable disclaimers when you purchase tickets are usually pretty clear.
If you've legally changed your name between booking a flight and actually flying, that doesn't qualify as an error, and you don't have to update the name on your ticket. However, you do have to bring governmental documentation of your name change—a marriage certificate, court order, or other official form—to prove to authorities that your name has been legally changed and you just haven't replaced your old ID yet. Condé Nast Traveler also advises that you bring a print-out of the Department of Transportation's Fly Rights page in case the airport official with whom you're dealing doesn't happen to know the policy.
If your plans have changed rather than your name, and you'd like to transfer your ticket to someone else, check your specific airline's policy … but don't get your hopes up. Many airlines, including Delta, United, Southwest, and JetBlue, outright forbid it; Frontier Airlines charges $75. It's not really for security reasons—it's to prevent third-party vendors from nabbing multiple cheap tickets and then making a profit by reselling them to you based on demand. The airline, then, is free to fluctuate the prices on a day-to-day basis. Here's a handy tool to help you find the cheapest flights at any given time.
Overall, our best advice is to walk away from your device right after purchasing plane tickets, come back a few minutes later, and double-check the confirmation information for errors with fresh eyes.
[h/t Condé Nast Traveler]