9 Surprising Benefits of Having a More Intuitive Interface With Your Computer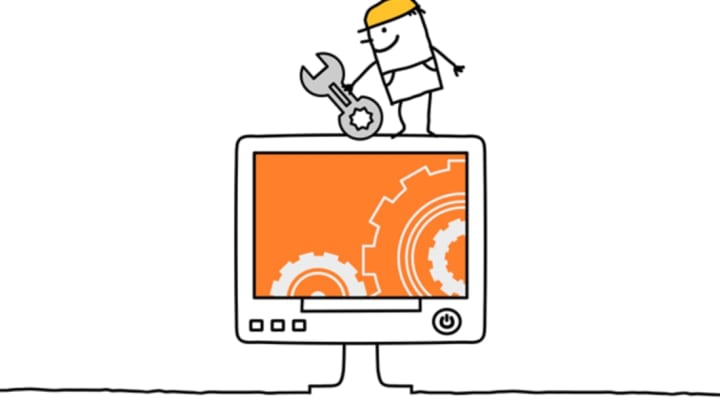 istock / istock
While the keyboard and mouse have been computer users' loyal sidekicks for decades, technological innovations mean that interacting with your computer is becoming more like interacting with anyone else. Having a device that responds to your hand gestures and facial expressions—thanks to technology innovation coming soon from Intel—has amazingly wide-ranging benefits.
1. It's Easier to Work in Three Dimensions
When it comes to digital building and sculpting, gesture controls allow users to plan three-dimensional projects using three-dimensional movements in space. Since these gestures are more intuitive than moving a mouse, it's easier for your device to predict your intent, which leads to more accurate, natural interactions.
2. It's Easier to Play in Three Dimensions, Too
Gesture controls will revolutionize the way games are played. Instead of pressing buttons representing movements, players will simply perform those movements themselves, creating a more fully immersive experience. Look around virtual obstacles or swat at a digitized pinball, all while having your actions reflected on-screen.
3. These Controls Will Burn Calories
These gaming developments will add a welcome physical component to otherwise stationary PC gaming experiences, which will give our sedentary lives a nice boost. And, with the technology built right in to your laptop, you'll be able to take these energy-boosting side effects to work with you. Freed from your keyboard and mouse, you'll be better able to transition to a standing desk, which has proven health benefits. Compared to sitting, standing burns more calories, improves posture, tones muscles, increases metabolism, and increases blood flow.
4. It Will Make Our Wrists Feel Healthier
Not using a mouse is good for your health in other ways, too. As more people spend most of their days sitting and clicking around, this repetitive motion and static wrist position can easily result in tendonitis or carpal tunnel syndrome. Being able to control your PC with your gestures will reduce this strain. Cooler still, you can even remove your hands from the equation entirely—the game Cloak and Badger uses the emotion-tracking capabilities of Intel® RealSense™ technology to allow gamers to control the action with nothing more than their facial expressions.
5. It Will Be Easy on the Eyes
One more health consideration: eye strain. While you could rig your computer setup so that you can use a mouse while still maintaining the proper distance from the screen, it will be much easier to lean back and take your gesture-controlling hands with you.
6. It Will Make Making a Mess More Fun
Because gesture controls don't require users to touch their computers' delicate hardware, this technology will be great to use during messy projects. Whether you're painting based on a photo or cooking from a recipe, hand movements will allow you to interact with your computer without cleaning up first.
7. It Will Make Security Easier and More Secure
Facial recognition software allows for the implementation of new types of biometric passwords, which in turn relieve users from having to remember pass codes of constantly increasing complexity.
8. It Will Let Kids Get a Head Start on Learning
More intuitive interfaces are naturally easier to learn, which will make educational computer usage possible for kids at a much younger age and allow them to focus on the material rather than the delivery system. This benefit isn't just for kids—it can also help anyone who hasn't quite gotten the hang of using the standard mouse-and-keyboard interface.
9. It Will Give People Renewed Voices
Facial recognition technology can be so finely tuned that it will allow disabled and paralyzed users to continue to communicate using only expressions and minor facial movements. The intuitiveness of this control not only makes computing easier, but also allows for continued interpersonal interaction that might be otherwise cut off.
Intel® RealSense™ technology enables front-facing 3D cameras to simulate human eyes to add a whole new dimension to your computing experience. Learn more here.