15 Facts About the First Episode of The Simpsons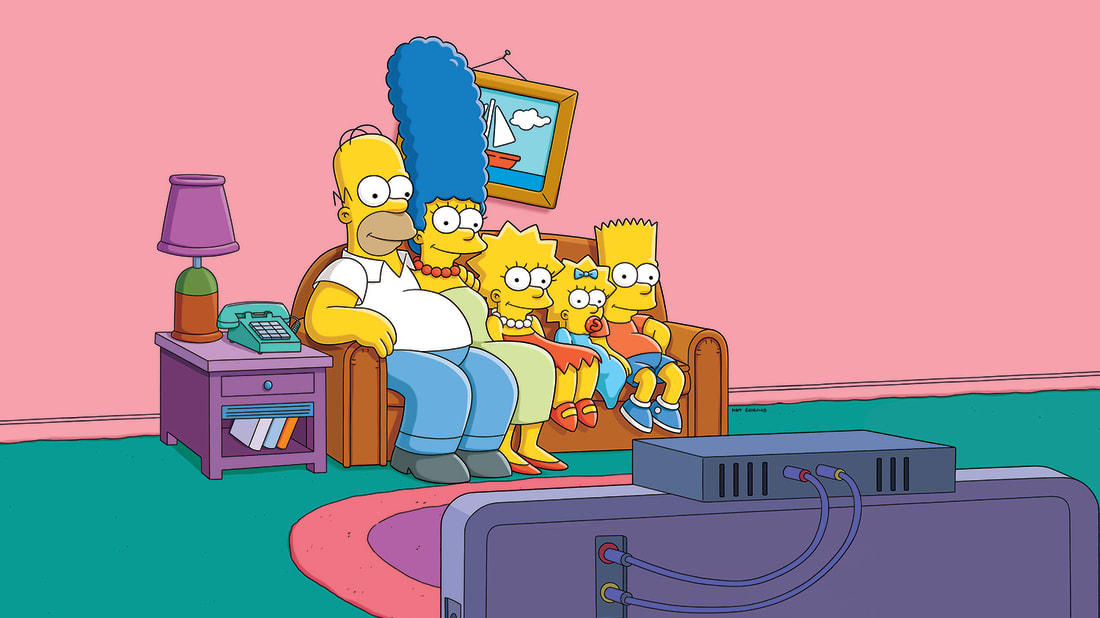 On December 17, 1989, The Simpsons premiered on FOX. Nearly 30 years later, the Simpson family and their fellow Springfield residents are still going strong. Let's look back at where it all started—"Simpsons Roasting on an Open Fire."
1. IT WAS SUPPOSED TO PREMIERE IN SEPTEMBER.
The Simpsons was originally planned to premiere earlier in the fall of 1989, but because of animation problems, the series began on December 17 with "Simpsons Roasting on an Open Fire." The original pilot, "Some Enchanted Evening," later aired as the season finale.
2. MARGE WAS SUPPOSED TO GET DRUNK.
According to Al Jean, the original premise of the episode was that "Homer was worried that Marge was going to get drunk at a party and get him in trouble at the office."
3. IT'S LACKING THE SERIES' NOW-FAMOUS OPENING SEQUENCE. 
The episode lacked the now-famous opening sequence, which was added in the second episode, "Bart the Genius," because creator Matt Groening thought a longer opening sequence would mean less animation.
4. GWEN STEFANI'S BROTHER PLAYED A KEY ROLE IN ITS CREATION.
One of the layout artists for "Simpsons Roasting on an Open Fire" was Eric Stefani, brother of Gwen Stefani and a founding member of No Doubt.
5. BARNEY LOOKED A BIT DIFFERENT.
In the first episode, Barney had yellow hair, which was the same color as his skin. This was later changed because the people behind the show thought that only members of the Simpson family should have yellow hair.
6. LISA REALLY WANTED A PONY.
Lisa asks for a pony six times on her Christmas list (it's her first line in the series). She would later get her pony in the season 3 episode "Lisa's Pony."
7. PART OF IT WAS INSPIRED BY MATT GROENING'S SECOND GRADE SCHOOL REPORT.
According to the DVD commentary, the "Santas of many lands" portion of the Christmas pageant was inspired by a second grade report Matt Groening did on Christmas in Russia.
8. IT DIDN'T INVENT THE ALTERNATE VERSION OF "JINGLE BELLS."
Additionally, Groening claims that this episode has been incorrectly credited with creating the "alternate version" of "Jingle Bells." (Bart sings, "Jingle Bells/Batman Smells/Robin Laid an Egg...")
9. IT WAS ONLY THE SECOND ANIMATED SERIES TO AIR IN PRIMETIME SINCE THE FLINTSTONES.
The Simpsons was just the second animated show to air in primetime since The Flintstones went off the air 23 years earlier. (The other was Wait Till Your Father Gets Home, which aired from 1972-1974.)
10. THE IDEA WAS CONCEIVED UNDER THE INFLUENCE OF ALCOHOL.
According to executive producer James L. Brooks, "The Simpsons series began like many things begin: with an animator getting drunk at a Christmas party ... We were already doing Tracey Ullman, and David Silverman, who was with us then and would go on to direct The Simpsons Movie, cornered me and poured out his heart about what having a primetime Simpsons show would mean to animators."
11. LISA WAS SUPPOSED TO BE A "LITTLE HELL-RAISER."
According to Al Jean, in the original shorts, "Lisa was supposed to be this little hell-raiser like Bart, but their character differentiation was wider when we went to full series."
12. YEARDLEY SMITH AUDITIONED FOR BART.
Yeardley Smith, the voice of Lisa, originally auditioned for Bart. "That lasted a good eight or nine seconds," Smith recounts, "It was like: "Cut, cut, cut! You sound too much like a girl!"
13. A SECOND CITY PERFORMANCE GOT DAN CASTELLANETA AN AUDITION.
Dan Castellaneta was invited to read for Homer Simpson after Tracey Ullman saw him perform a sketch comedy bit about a blind, crippled comedian at Second City in Chicago.
14. IT WAS MILHOUSE'S FIRST APPEARANCE, BUT HE ALREADY EXISTED.
"Simpsons Roasting on an Open Fire" is the first time Milhouse appeared on the show; however, he was featured in a Butterfinger commercial in 1988.
15. SANTA'S LITTLE HELPER WENT MISSING.
Because "Simpsons Roasting on an Open Fire" was originally meant to be the eighth episode, Santa's Little Helper is mysteriously absent from the next episode ("Bart the Genius"). According to DVD commentary, the creators of the show received letters of praise for heightening the awareness of the abandonment of racing dogs even though they didn't know it was a real problem when they created the episode.