This Massachusetts Home Painted by Norman Rockwell Just Hit the Market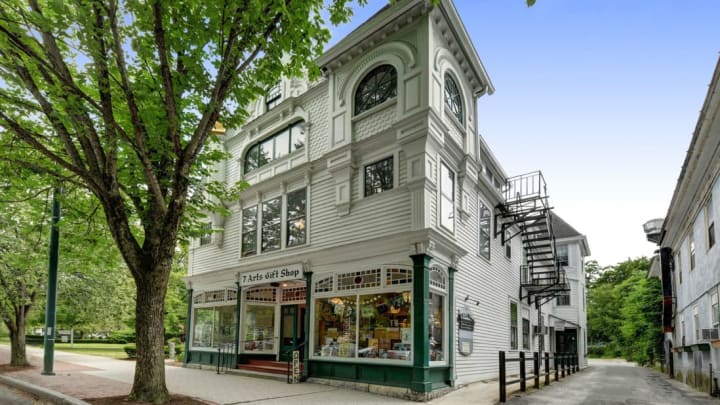 Wayne Tremblay / Wayne Tremblay
Norman Rockwell is considered one of the 20th century's great American artists. Using his keen eye for capturing domestic America, his work—which often appeared on the cover of the Saturday Evening Post—has become instantly recognizable, and his originals sell for millions.
If you can't afford a Rockwell, perhaps you might be able to move into one of his inspirations. A home featured in his 1967 painting Stockbridge Main Street at Christmas has come up for sale in Stockbridge, Massachusetts.
Wayne Tremblay
The three-story, 8770-square foot Victorian has an entry-level storefront, one depicted as an antiques shop in the painting and currently being occupied by a real estate office and gift shop. The second floor is spaced for residence, and a third floor can be rented out, as well.
The entire street has echoes of Rockwell. He once had a studio a few doors down. Every Christmas, the town tries to harken back to the painting by parking vintage cars along the road.
Listed by William Pitt Sotheby's International Reality, it can be yours for $1,795,000. The painting has not come up for sale—it resides in the nearby Norman Rockwell Museum—but if it did, you could expect to pay substantially more. Another Rockwell, Saving Grace, sold for a record $46 million in 2013.
[h/t Boston.com]