Washington State Department of Transportation Tweets Images of Possible Sasquatch Sighting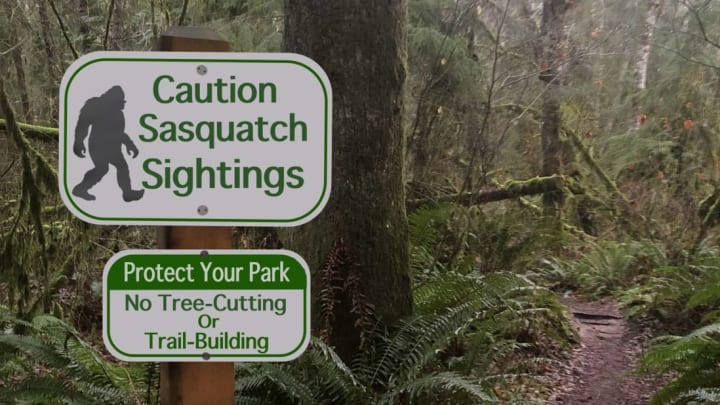 Jarvell Jardey, iStock via Getty Images / Jarvell Jardey, iStock via Getty Images
Washington has long been a hotspot for sasquatch sightings, and the latest possible glimpse of Bigfoot comes straight from the state's government. As K5 News reports, webcams run by the Washington State Department of Transportation captured a figure that bears a strong resemblance to the hairy cryptid.
Most footage shot by the traffic cam above State Route 20 on Sherman Pass is standard fare, but recently, it spotted something unusual. The WSDOT Twitter account shared stills from the stream on January 22 with the caption: "Have you noticed something strange on our Sherman Pass/SR 20 webcam before? If you look closely by the tree on the left there looks to be something ... might be Sasquatch ... We will leave that up to you!"
The images show a dark figure skulking by the trees above the highway. Skeptics not convinced of Bigfoot's presence in Washington State received another piece of evidence the next day. On January 23, the official WSDOT Twitter account for Snoqualmie Pass tweeted video of a possible sasquatch striding across the wildlife crossing on I-90. It's not clear whether the images show something inhuman, a person pulling a hoax, or someone just bundled up for the cold.
Bigfoot sightings are so common in Washington that the legendary creature is written into the state's law. In 1969, Skamania County, Washington, passed official legislation stating that killing Bigfoot was punishable by up to five years in prison.
[h/t K5 News]