Wayfair Is Offering Up to 70 Percent Off Rugs For a Limited Time
There's nothing quite like the feeling you get after redecorating and adding a bit of color to a room in your home. And while redecorating can sometimes turn into a timely and costly endeavor, it doesn't have to be. If you're looking for an easy but beautiful update, head to Wayfair because the online retailer is offering up to 70 percent off rugs until February 20.
The online store is offering rugs of all different sizes at heavily discounted prices. You'll find 5-foot-by-8-foot rugs for $40; 8-foot-by-10-foot rugs for $100; area rugs for under $200; and up to 80 percent off other closeout items.
While the sale is going on for a couple of weeks, the inventory won't last forever, so you'll want to snag your favorite floor decor item at a great price before it's out of stock. To help you get your shopping started, check out five of our favorite finds below.
1. White and Blue Florissant Area Rug; $40 (Save $100)
2. Navy Blue Area Rug; $100 (Save $75)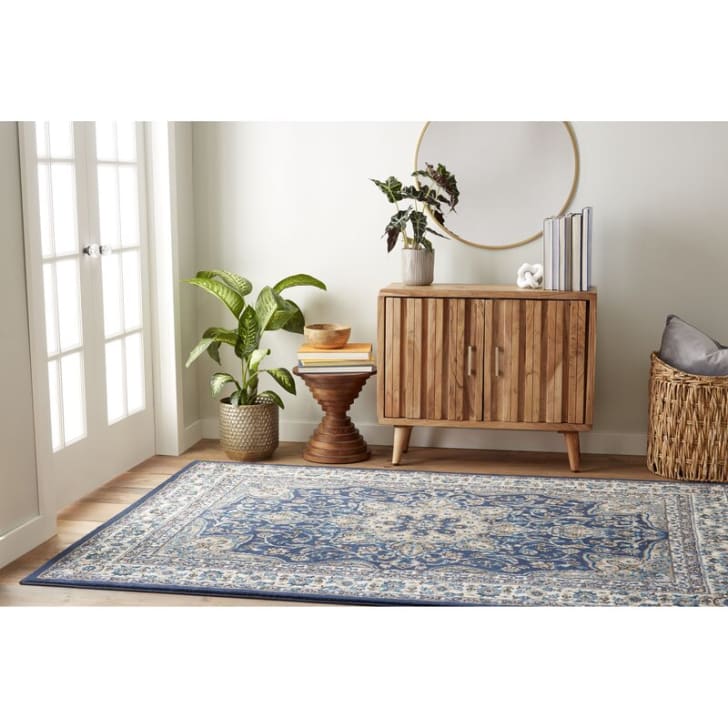 3. Abstract Multicolor Area Rug; $28 (Save $70)
4. Duhon Geometric Ivory Area Rug; $36 (Save $23)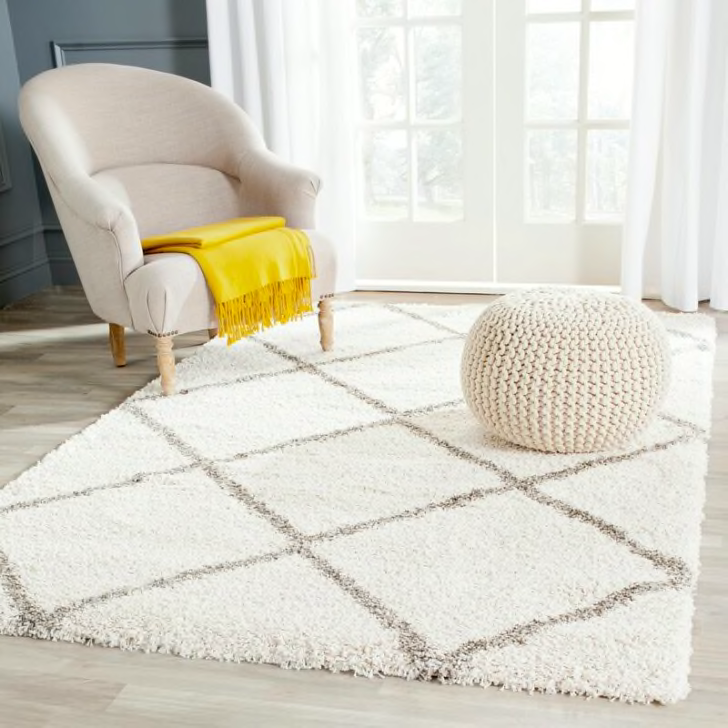 5. Beaudette Floral Area Rug; $100 (Save $159)
Mental Floss has affiliate relationships with certain retailers and may receive a small percentage of any sale. But we choose all products independently and only get commission on items you buy and don't return, so we're only happy if you're happy. Thanks for helping us pay the bills!