8 of the Best Robot Vacuums, According to Amazon Reviews
If you're looking to cross vacuuming off your weekly to-do list, it's time to call on the robots for some help. The current robot vacuums you see in stores now aren't the same clunky machines from years back that bumped into every piece of furniture in the house and constantly got stuck in corners; many of the models today have sensors to avoid obstacles and can be programmed with an app or through Alexa and Google Assistant, so you can control the whole process without having to even leave the couch (or be in the house at all).
But there are a lot of choices in the robot vacuum market at the moment, so we've put together this list of some top-rated models on Amazon (only one from each brand) with at least 1000 user reviews.
1. Coredy Robot Vacuum Cleaner (4.4 stars); $180
The Coredy can handle large areas of floor just as well as it can clean precise corners, and when it needs a charge, it automatically heads back into its charging station. This model is activated through a remote control, but there's also an upgraded version that works with your smartphone or Alexa.
Buy it: Amazon
2. eufy BoostIQ Slim RoboVac (4.5 stars); $150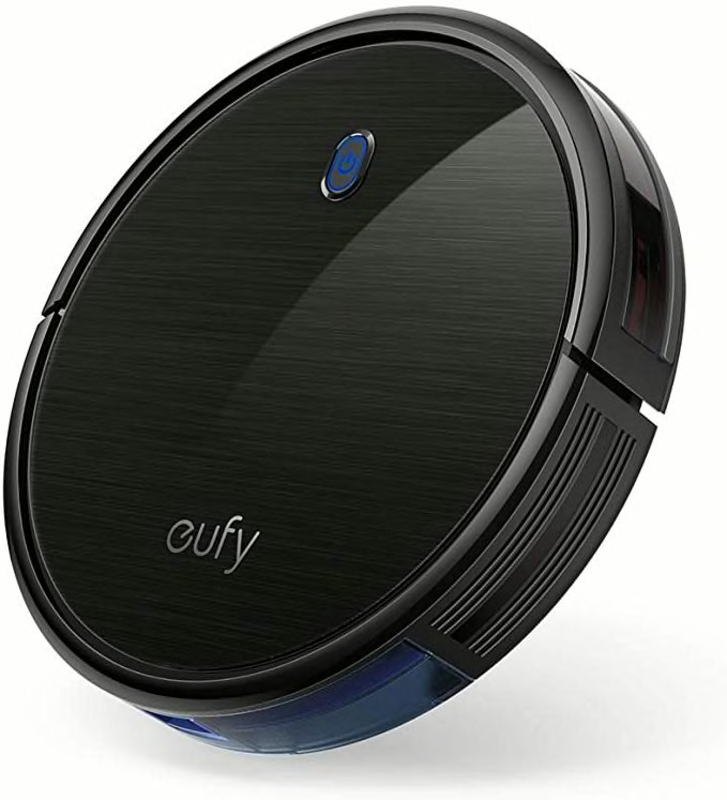 This eufy model is one of the company's slimmest options. Able to automatically increase its suction power in under two seconds, you won't need to worry about particularly tough spots on hardwood floors or carpets. And with its ability to run quietly and find its own charging station, you just might forget you own one—except for the fact that your floors will be spotless.
Buy it: Amazon
3. OKP Life K2 Robot Vacuum Cleaner (4.4 Stars); $119
Schedule the OKP Life K2 to clean your house every day by using the brand's proprietary app, which allows you to choose between the device's four cleaning modes: auto clean, spot clean, wall follow, and manual clean. (You can switch between them at any time, too.) The vacuum is also compatible with Alexa and Google Home, allowing you to integrate it into your smart home routine seamlessly. According to the company, it has around 100 minutes of battery life before it will need to self-dock and charge back up.
Buy it: Amazon
4. iRobot Roomba 675 Robot Vacuum (4.5 stars); $223
The iRobot Roomba has been one of the premier robot vacuums on the market since the beginning, and with a 4.5-star rating on Amazon, the company still regularly tops "best of" lists for both value and performance. This Roomba's dual multi-surface brushes allow it to pick up dust, dirt, and debris from both carpeted and hardwood floors, and cleanings can be scheduled through an app or via Alexa or Google Assistant.
Buy it: Amazon
5. Roborock E35 Robot Vacuum and Mop (4.3 stars); $350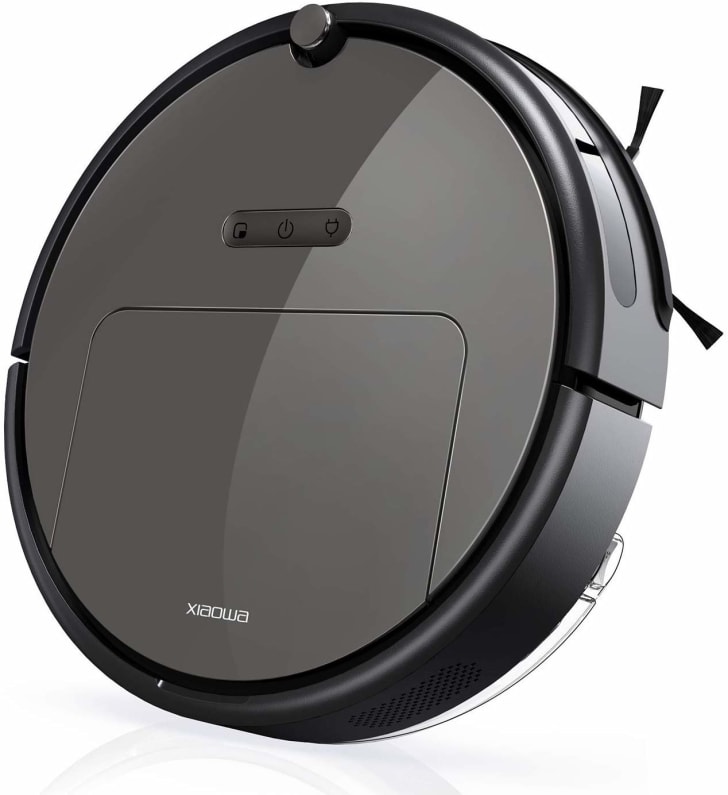 This model will take care of the mopping and the vacuuming, and it's ideal for homes that have dogs and cats running around. Like some other vacuums, you can schedule cleanings and monitor its progress through Roborock's Mi Home app, and the large battery means it can clean for up to two and a half hours without needing a charge.
Buy it: Amazon
6. ILIFE V3s PRo Robot Vacuum Cleaner (4.3 stars); $160
This particular model has three built-in sensors that prevent it from falling or bumping into furniture, and its tangle-free suction means you won't be fishing any debris out of the roller. The remote allows you to swap between its three cleaning modes—auto mode, edge mode, and space mode—and at only 3 inches tall, it can clean under most furniture.
Buy it: Amazon
7. ECOVACS DEEBOT Robotic Vacuum Cleaner (4.2 stars); $163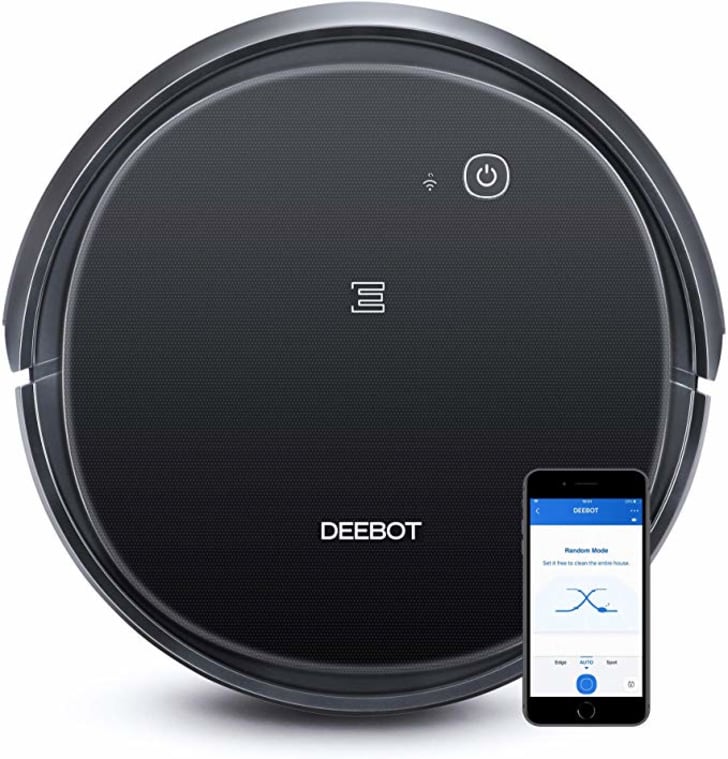 Compatible with the major smart hubs from Amazon and Google, you'll no longer have to get out of bed to get vacuuming done. And one of the best parts? The battery life is a hefty 110 minutes, so the DEEBOT can stay on the job for nearly two hours before needing a charge.
Buy it: Amazon
8. Shark IQ Robot Vacuum (4.4 stars); $521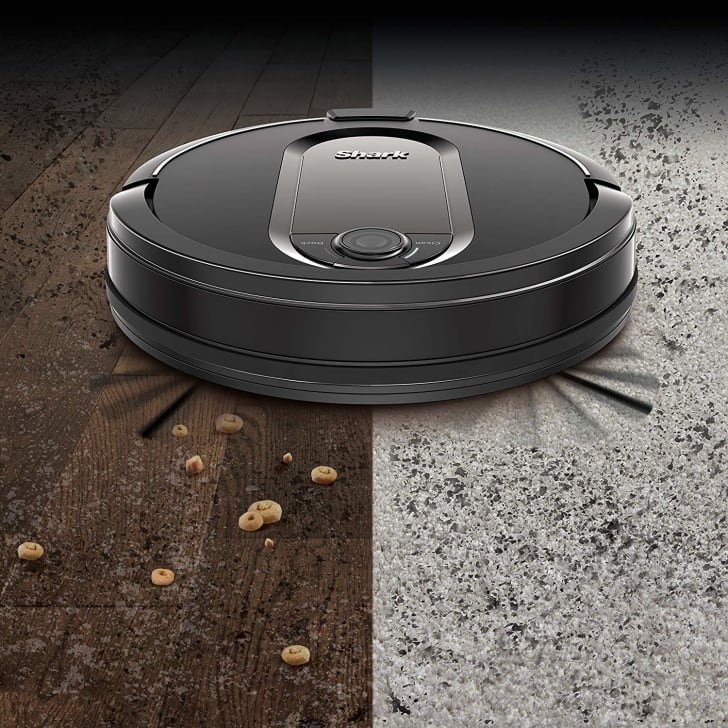 Along with working on hardwood floors and carpets, the Shark IQ has a self-cleaning brush roll, so you won't need to waste time cleaning out dirt or pet hair. This smart vacuum also has angled side brushes for those hard-to-reach corners, while the powerful suction picks up any stray debris.
Buy it: Amazon
Sign Up Today: Get exclusive deals, product news, reviews, and more with the Mental Floss Smart Shopping newsletter!
A version of this story ran in 2020; it has been updated for 2021.