Sylvester Stallone Is Hosting a Free Rocky Facebook Watch Party Tonight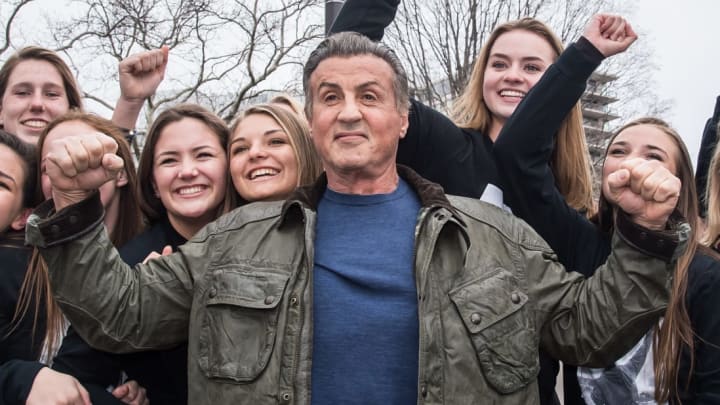 Sylvester Stallone will go a round with fans on Facebook tonight. / Gilbert Carrasquillo, Getty Images
Philadelphia boxer Rocky Balboa has been entrenched in popular culture since 1976, when Sylvester Stallone wrote and starred in Rocky. The film spawned a franchise with five sequels—with another potentially on the way—and two spin-off films, 2015's Creed and 2018's Creed II. The original, however, remains one of the most heartfelt. Stallone, not yet a star or sporting single-digit body fat, inhabited the streetwise palooka with a rumpled charm.
If you'd like to hear Stallone's insights into the making of the film, you're in luck. The MGM Facebook page is hosting a free livestream of the movie tonight, May 21, at 7 p.m. EST. Stallone will be appearing on camera and responding to fans.
The event is intended to benefit communities impacted by the COVID-19 pandemic. Links will be provided where viewers can donate to organizations working on relief efforts, including the World Health Organization, #FirstRespondersFirst, DonorsChoose, and America's Food Fund.
If you need conversation fodder, you could ask Stallone about the time Rocky nearly became a member of G.I. Joe, how Dolph Lundgren bruised Stallone's heart during the filming of 1985's Rocky IV, or about the downbeat original ending to Rocky, in which the boxer accepts a bribe to lose to Apollo Creed.