7 Massage Guns That Are on Sale Right Now
Outdoor exercise is a big focus leading into summer, but as you begin to really tone and strengthen your muscles, you might notice some tough knots and soreness that you just can't kick. Enter the post-workout massage gun—these bad boys are like having a deep-tissue masseuse by your side whenever you want. If you're looking to pick one up for yourself, check out these brands while they're on sale.
1. Actigun 2.0: Percussion Massager (Black); $128 (57 percent off)
Don't assume you need a professional masseur to provide relief—this massage gun offers 20 variable speeds and can adjust the output power on its own according to pressure. Can your human massage therapist do that?
Buy it: Mental Floss Shop
2. JAWKU Muscle Blaster V2 Cordless Percussion Massage Gun; $260 (13 percent off)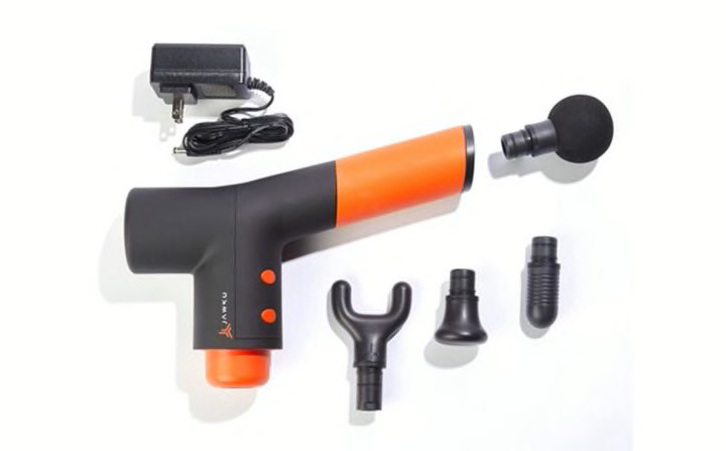 This cordless, five-speed massager uses a design that's aimed to increase blood flow, release stored lactic acid, and relieve sore muscles through various vibrations.
Buy it: Mental Floss Shop
3. DEEP4s: Percussive Therapy Massage Gun for Athletes; $230 (23 percent off)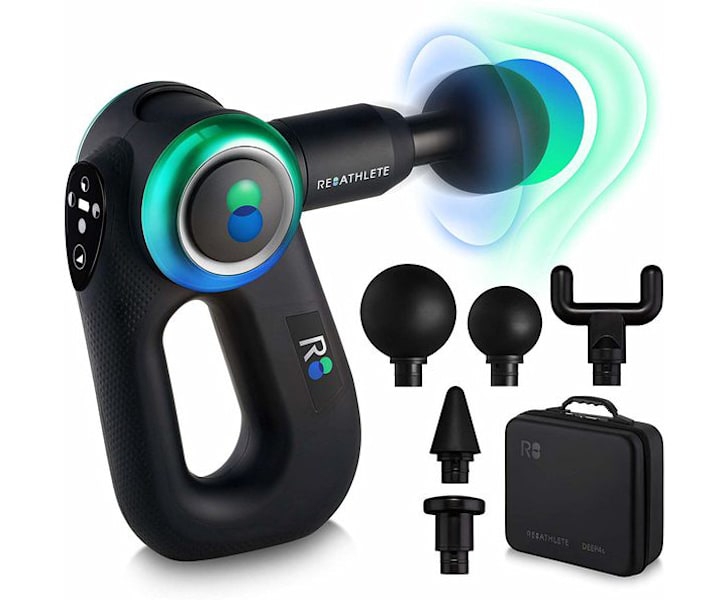 Instant relief is an option with this massage tool, featuring five different attachments made to tackle any muscle group. You can squeeze in eight hours of massage time before you have to charge it again.
Buy it: Mental Floss Shop
4. Handheld Massage Gun for Deep Tissue Percussion; $75 (15 percent off)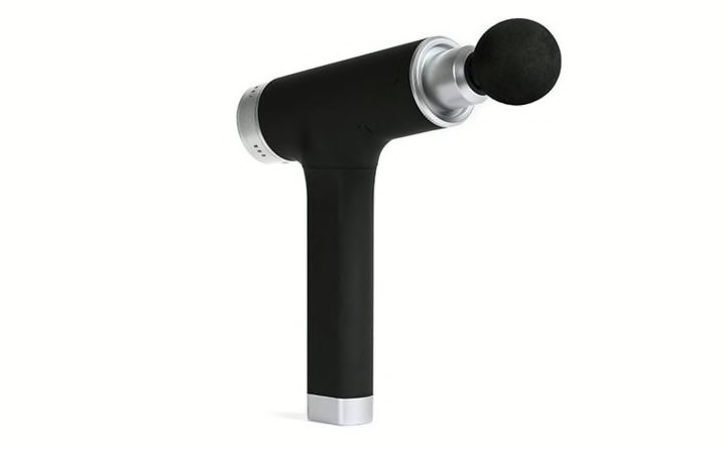 With five replaceable heads and six speed settings, this massage gun can easily adapt to the location and intensity of your soreness. And since it lasts up to three hours per charge, you won't have to worry about constantly plugging it in.
Buy it: Mental Floss Shop
5. The Backmate Power Massager; $120 (19 percent off)
Speed is the name of the game here. The Backmate Power Massager is designed for fast, effective relief through its ergonomic design. Fast doesn't need to mean short, either. After the instant relief, you can stimulate and distract your nervous system for lasting pain relief.
Buy it: Mental Floss Shop
6. ZTECH Percussion Massage Gun (Red); $80 (46 percent off)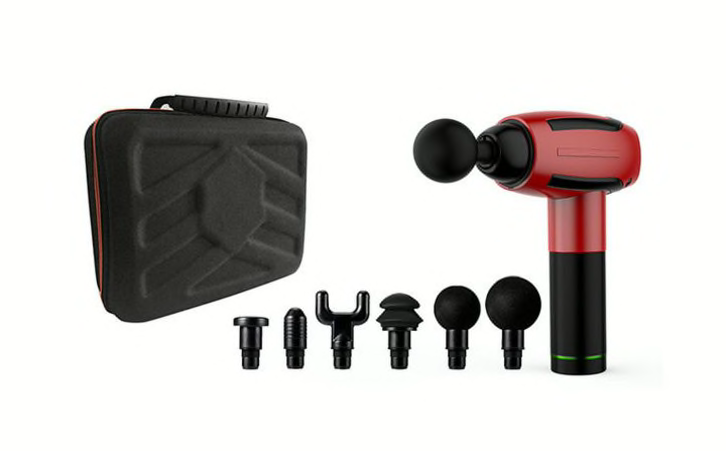 This massage gun looks a lot like a power drill, and, similarly, you can adjust its design for the perfect fit with six interchangeable heads that target different muscle areas.
Buy it: Mental Floss Shop
7. Aduro Sport Elite Recovery Massage Gun (Maroon); $80 (60 percent off)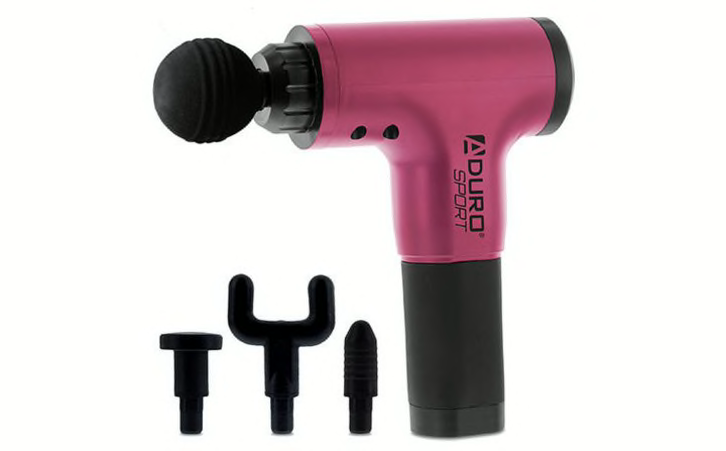 Tackle large muscle groups, the neck, Achilles tendon, joints, and small muscle areas with this single massage gun. Four massage heads and six intensity levels allow this tool to provide a highly customizable experience.
Buy it: Mental Floss Shop
This article contains affiliate links to products selected by our editors. Mental Floss may receive a commission for purchases made through these links. If you haven't received your voucher or have a question about your order, contact the Mental Floss shop here.