Treat Yourself With These 10 Summer Deals
Summer is all about enjoying the weather by getting outdoors for some fun activities, but to get the most out of it, you may need a few additional gadgets by your side. So whether you're in the market for a new pair of headphones to listen to your favorite music on the beach or a new fitness watch designed to keep you on a healthy track, we're highlighting some of the best deals of the season. Check them out below.
1. Ballistic AirPods Case; $12 (40 percent off)
If your AirPod case is so slick that it easily slips out of your hand or pocket when you sit down, you might want to check out this case. It's made from ballistic nylon to absorb shocks and comes with a carabiner attached to it so you can secure it to your backpack or belt.
Buy it: Mental Floss Shop
2. Dragon X5 Bluetooth Gaming Controller; $40 (29 percent off)
Overcome the challenges of corded controllers and touchscreens that lack precision. This Bluetooth controller provides turbo acceleration, precise controls, and lasts up to 10 hours on a single charge.
Buy it: Mental Floss Shop
3. SmartRope PURE; $60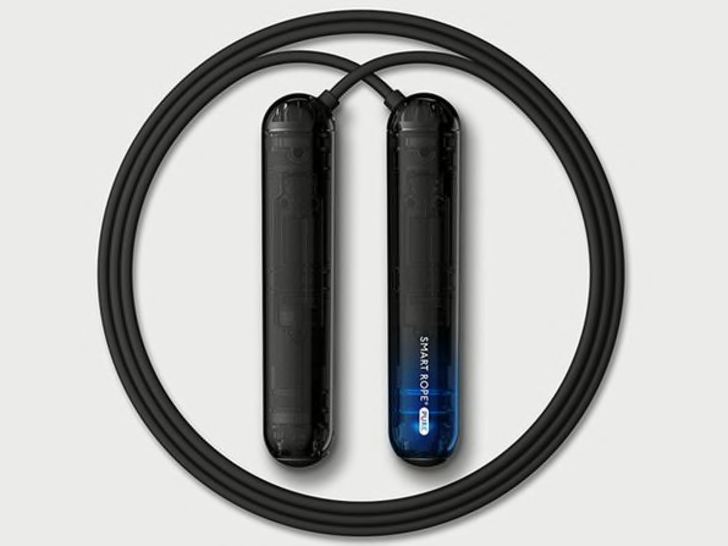 Jumping rope is a pretty classic way to get your cardio in, but that doesn't mean it has to be a stale workout. This smart jump rope keeps an accurate jump count, has an adjustable length, and connects to an app on your phone to provide workout data.
Buy it: Mental Floss Shop
4. SOLO Aqua Tunes V2 Waterproof Bluetooth Earphone; $40 (42 percent off)
This wireless earphone instantly connects to your Bluetooth devices and can run for four to six hours before needing a charge. And since it's waterproof, it won't get damaged if you accidentally knock it into the pool or forget to take it out when you go into the shower.
Buy it: Mental Floss Shop
5. Tivoo-Max Smart Alarm Clock and Speaker; $150 (16 percent off)
Quit relying on your tiny phone speaker for music and wakeup calls. This smart alarm clock can play high-quality music while providing ambient lighting to either calm or entertain you, depending on your mood.
Buy it: Mental Floss Shop
6. Defense™ Titan Power Station; $270 (10 percent off)
Get the most out of your next camping trip or beach day with this portable battery. It supports a charge for Android, iPhone, laptops, and tablets without emitting any fumes, and it's compact enough to fit in the trunk of your car or closet for emergencies.
Buy it: Mental Floss Shop
7. CINEMOOD 360 Bundle; $329 (34 percent off)
Take virtual reality games to the next level with the first 360° pocket-sized projector. You can sit and take in the entertainment, or get up and interact with it across its 12-foot projection range.
Buy it: Mental Floss Shop
8. Slide Fitness Watch; $40 (60 percent off)

You'll get all the usual bells and whistles with this fitness watch—including a blood pressure monitor, step counter, and pulse tracker—in addition to the ability to receive call and text message notifications. And since it has a waterproof design, you can take it along with you on long summer jogs without worrying about sweat ruining it.
Buy it: Mental Floss Shop
9. Skullcandy Jib Wireless Earbuds; $15 (50 percent off)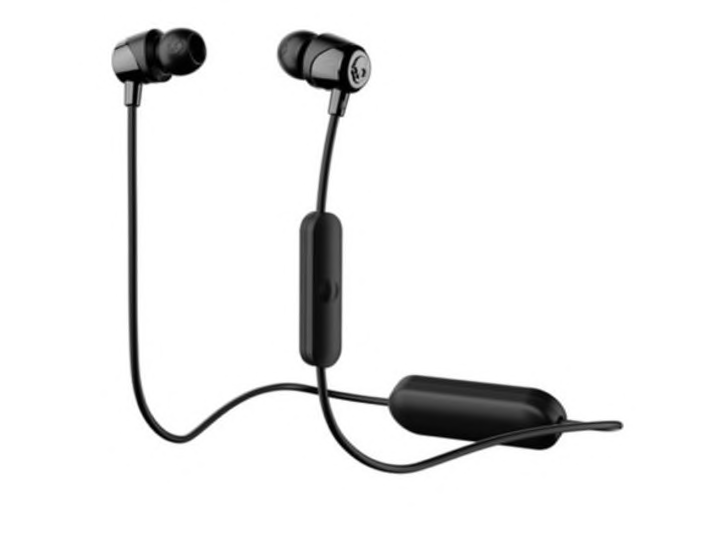 Listen to music, take calls, or catch up on podcasts while you're on the move. These wireless earbuds are connected to each other so you won't lose them, and they're wireless and Bluetooth-enabled, allowing you to do pretty much anything with them on.
Buy it: Mental Floss Shop
10. Sony ZX220BT Wireless On-Ear Bluetooth Headphones; $40 (57 percent off)
With these Bluetooth headphones from Sony, you'll get up to eight hours of uninterrupted music and podcasts on a single charge, and if you get a call mid-song, the set comes equipped with a built-in microphone, allowing you to answer hands-free.
Buy it: Mental Floss Shop
This article contains affiliate links to products selected by our editors. Mental Floss may receive a commission for purchases made through these links. If you haven't received your voucher or have a question about your order, contact the Mental Floss shop here.