15 Apple Products and Accessories Currently on Sale
In a 2019 survey of over 2200 university students, 71 percent of the participants reported a preference for Apple Mac laptops over PCs—but of that number, only 40 percent actually owned a Mac product. The biggest roadblock standing in their way of making the switch? The price. If those lofty price tags have you second-guessing a purchase, check out these Apple devices and accessories that are either certified refurbished or on sale.
1. Apple MacBook Pro 15-inch (Certified Refurbished); $1000 (49 percent off)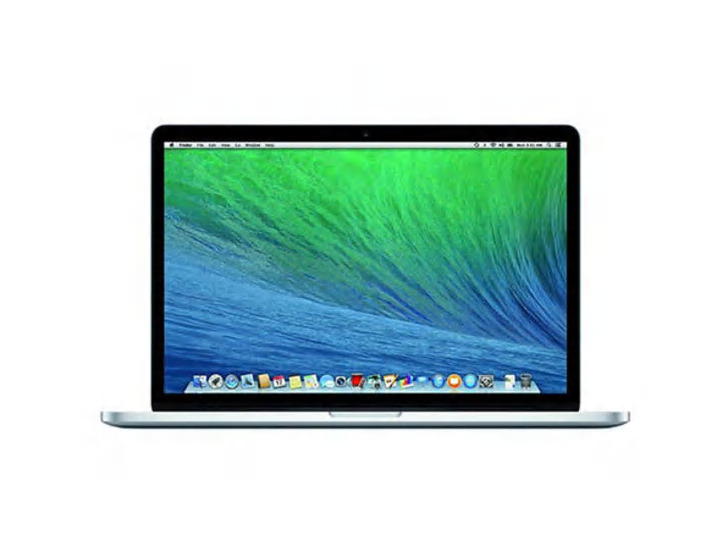 The robust quad-core processor, 16GB of RAM, and 256GB of storage space in this MacBook Pro help avoid any lag while you work on documents, surf the web, and play HD movies on the 15.4-inch retina display. And with the ability to run for up to nine hours on a single charge, your work (or play) won't be interrupted by a constant need to find an outlet.
Buy it: Mental Floss Shop
2. Apple MacBook Air 11-inch (Refurbished); $580 (3 percent off)
Like the model above, you'll be able to access your work and apps on this MacBook Air, but since the screen size and RAM are toned down, it's far more affordable than the Pro. Still, you'll get access to 128GB of storage, 4GB of RAM, and an Intel Core i5 processor and Intel HD Graphics 6000 driver for an exceptional visual experience.
Buy it: Mental Floss Shop
3. Apple Mac Mini (Certified Refurbished); $400 (49 percent off)

This system can hook up to your existing monitor, keyboard, and mouse to upgrade your experience with HD graphics, Turbo Boost 2.0, and 500GB of space to download and save files.
Buy it: Mental Floss Shop
4. Apple iPad 4 9.7-inch (Certified Refurbished) Bundle; $135 (32 percent off)
Don't let the "certified refurbished" label scare you off: these products have been tested to ensure quality, and this iPad 4 comes with all the necessities, like a 10-hour battery, 16GB of storage, and a 9.7-inch retina display for watching high-quality videos.
Buy it: Mental Floss Shop
5. Apple iPad Pro 11-inch 512GB; $1000 (13 percent off)
You can stream HD video, browse through your favorite apps, get through that pile of work emails, or just play through a library of games for 10 hours on a single charge with this Apple iPad Pro. And if you have a habit of stockpiling your favorites for easy access, you've got 512GB of storage to work with, so you won't run out of space anytime soon. This sleek tablet may have a miniscule depth of just .23 inches, but it still manages to hold more power than most PC laptops on the market, thanks to its A12X Bionic chip.
Buy it: Mental Floss Shop
6. 3-in-1 Apple Watch, AirPods, and iPhone Charger; $20 (71 percent off)
Having all the latest devices comes with having all the latest chargers to keep them functional. Condense your load with this three-in-one set that will charge your Apple Watch, AirPods, and iPhone through one cord at the same time.
Buy it: Mental Floss Shop
7. Triple Dock: 3-in-1 Apple Device Charging Station; $68 (13 Percent off)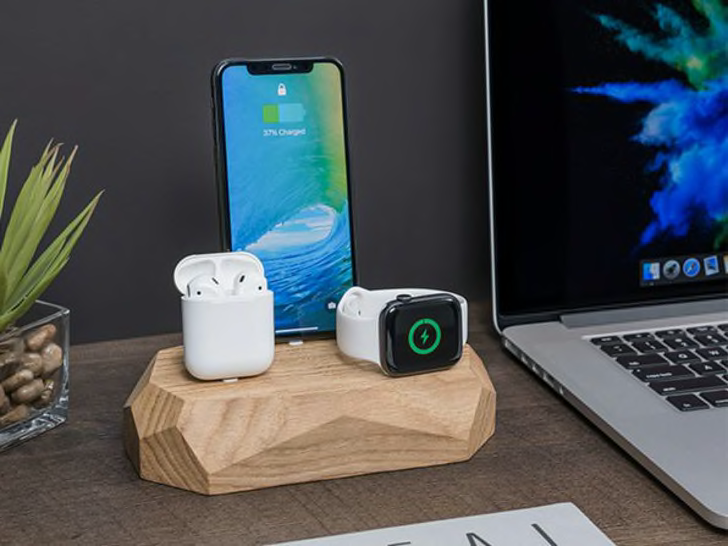 Unlike its sleek and glossy competitors, this dock is a wooden, magnetic station that charges your Apple products without a tangle.
Buy it: Mental Floss Shop
8. Wireless Charger for Apple AirPods and Phones; $17 (66 percent off)
The point of a wireless charger is to consolidate the mess, so it seems counterintuitive to have a wireless charger that works for just one device. This Qi wireless charger will power-up your phone and AirPods, even while they're in the case.
Buy it: Mental Floss Shop
9. AirZeus 3-in-1 Fast Wireless Charging Pad; $33 (66 percent off)
Zeus is the Greek god of thunder, and this charging pad embodies his power with the ability to work on three devices at once with lightning-quick speed.
Buy it: $32.99
10. Apple Watch Wireless Charger Keychain; $20 (59 percent off)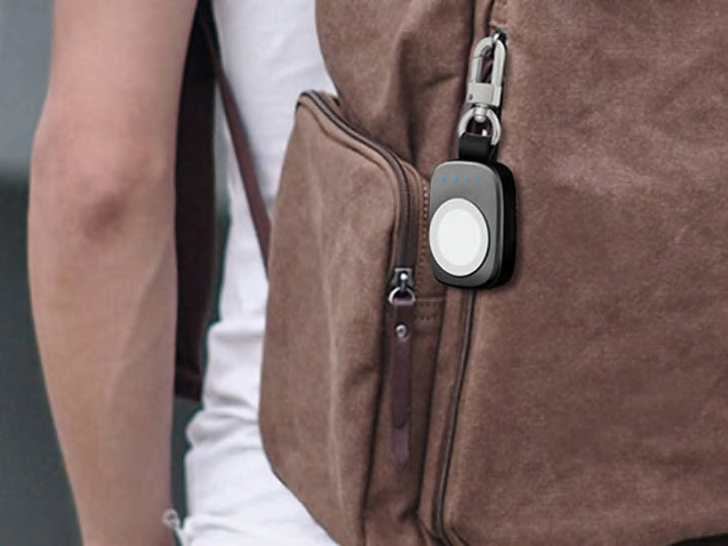 Your Apple Watch holds a lot of power in a tiny device, and its charger should do the same. This keychain charger is a compact wearable that can provide a magnetic charge while you're on the move.
Buy it: Mental Floss Shop
11. Apple Magic Keyboard with Numeric Keypad (Certified Refurbished); $100 (23 percent off)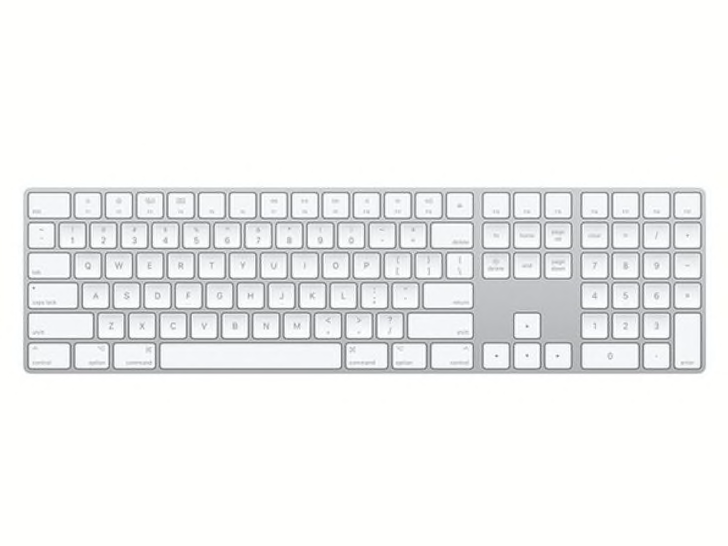 Get the sleek look and efficiency of Apple's Magic Keyboard at a fraction of the price with this certified-refurbished model, featuring Bluetooth connectivity and a rechargeable battery that can last over a month without needing a power-up.
Buy it: Mental Floss Shop
12. USB 8-Port Type-C Valet Hub; $70 (12 percent off)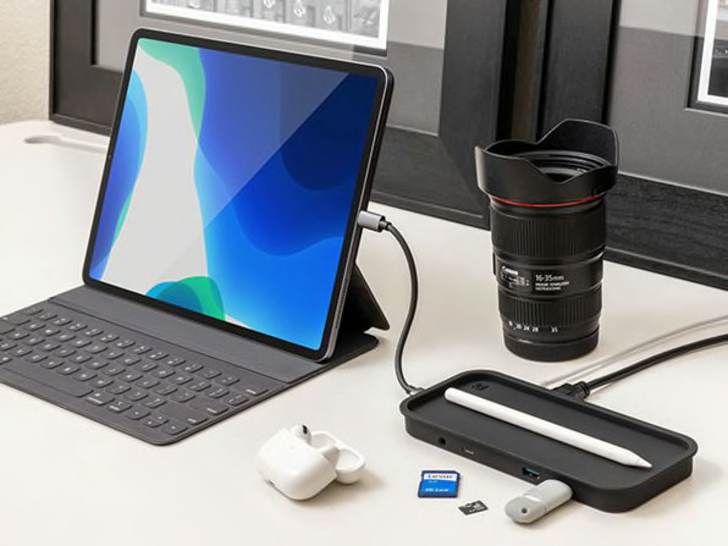 Organize your desk to look as clean and minimal as Apple products are intended to. This hub is designed to work with Type-C devices, like a MacBook Pro and iPad Pro, and houses eight expansion ports for a standard USB, SD, microSD, 4K HDMI, Apple 2 Pencil, and more.
Buy it: Mental Floss Shop
13. NightStand for Apple Watch; $15 (49 percent off)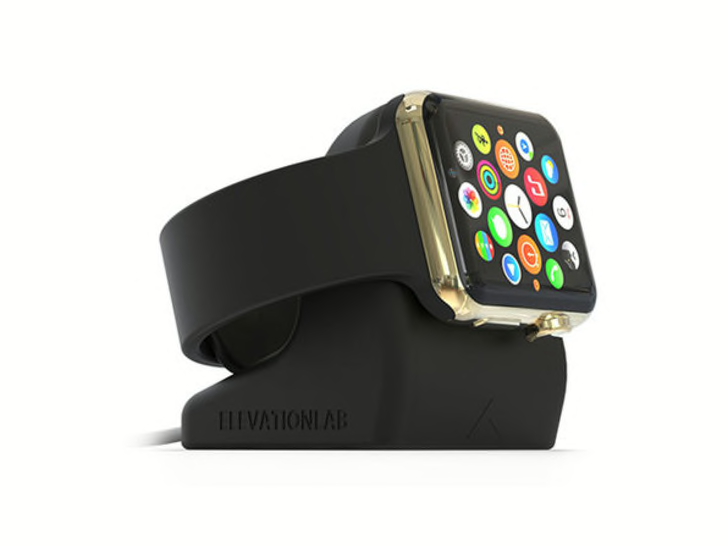 If you're the type to need everything in its place, you'll love this stand for the Apple Watch. It suctions to any surface to stay put and keep your nightstand or desk looking organized.
Buy it: Mental Floss Shop
14. BentoStack PowerHub 5000; $100 (37 percent off)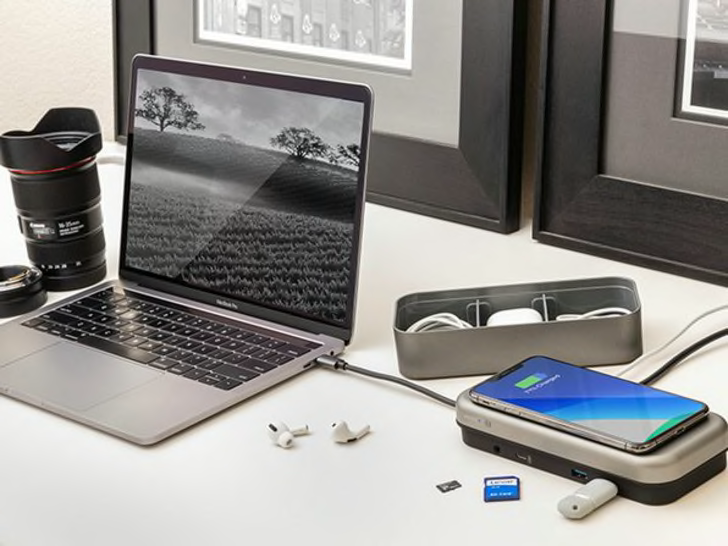 This hub is all about organization. Get everything tucked away and in its place during a charge with this eight-port certified Qi wireless hub.
Buy it: Mental Floss Shop
15. Apple Magic Mouse 2 Bluetooth Rechargeable (certified refurbished); $55 (31 percent off)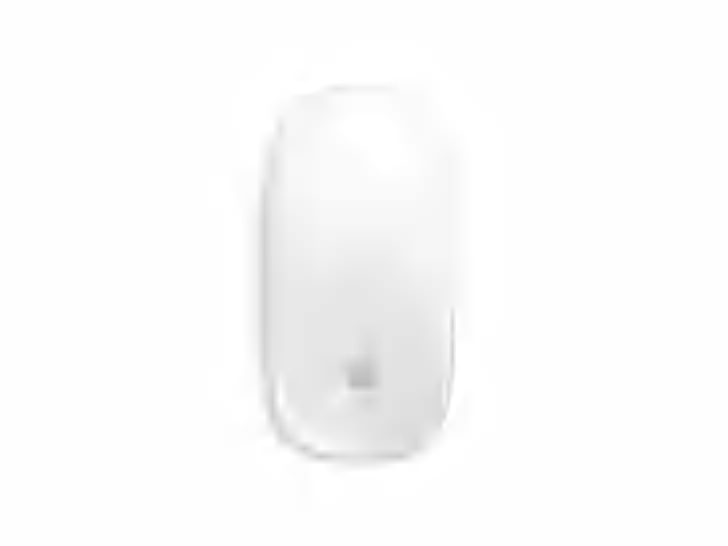 Throw away your old clunky mouse and give this ultra-sleek Apple model a try. With a rechargeable battery that can last more than a month and the ability to connect to your device via Bluetooth, this mouse frees you of tangled cords and desk drawers full of AA batteries that just take up space (and cost a ton in the long run).
Buy it: Mental Floss Shop
Prices subject to change.
This article contains affiliate links to products selected by our editors. Mental Floss may receive a commission for purchases made through these links. If you haven't received your voucher or have a question about your order, contact the Mental Floss shop here.