Improve Your WFH Setup With These 10 Gadgets That Are on Sale
Setting up a workstation in your house or apartment takes a little more thought than you might have assumed. You've got to think about everything from your tech—including keyboards and chargers—to your comfort, especially when it comes to your desk situation. If you're now working from home for the foreseeable future, these 10 gadgets are designed to make your job easier without breaking the bank.
1. Mobile Pixels DUEX Pro Portable Dual Monitor; $179 (with coupon)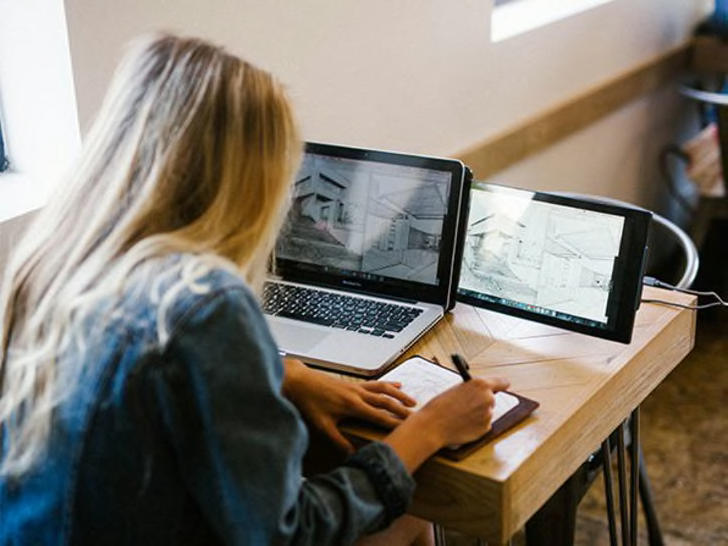 A souped-up desktop at the office can be difficult to replicate at home, and one of the biggest challenges is adequate screen space. This portable monitor actually hooks up to your laptop so you can have dual monitors anywhere you need them, even while working in bed. Use the coupon code SAVEDUEXPRO at checkout to get the Mobile Pixels DUEX Pro for $179.
Buy it: Mental Floss Shop
2. ProBASE X Aluminum Monitor Stand; $145 (8 percent off)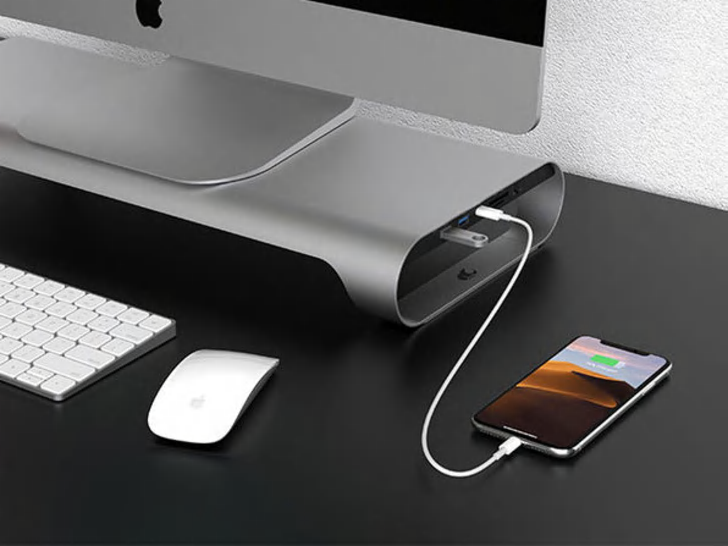 Consolidate your equipment with this dual monitor stand and charging port. By elevating your monitor, you can avoid the hunching caused by traditional setups, and the built-in ports can charge your device four-times faster than a wall outlet.
Buy it: Mental Floss Shop
3. Naztech 20,000mAh Fabric Power Bank; $60 (33 percent off)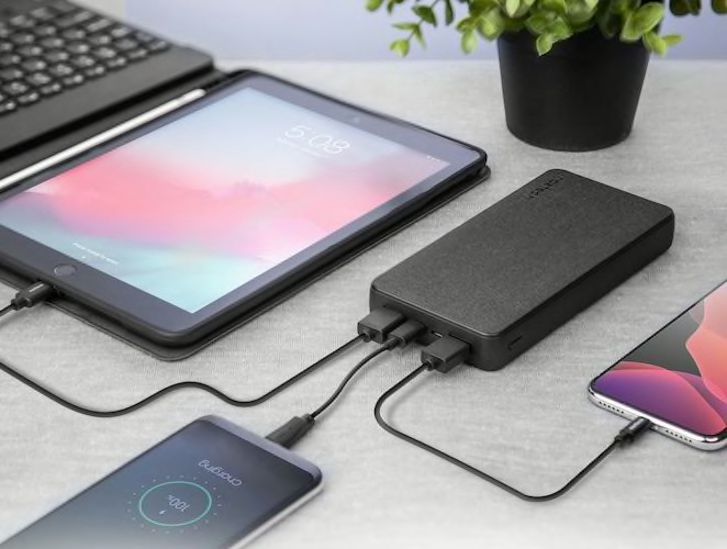 Shockingly compact and lightweight for the punch it provides, this power bank is perfect for charging multiple devices at once while working from home.
Buy it: Mental Floss Shop
4. AOC E2070SWHN 19.5-inch HD 1600x900 Monitor (certified refurbished); $80 (19 percent off)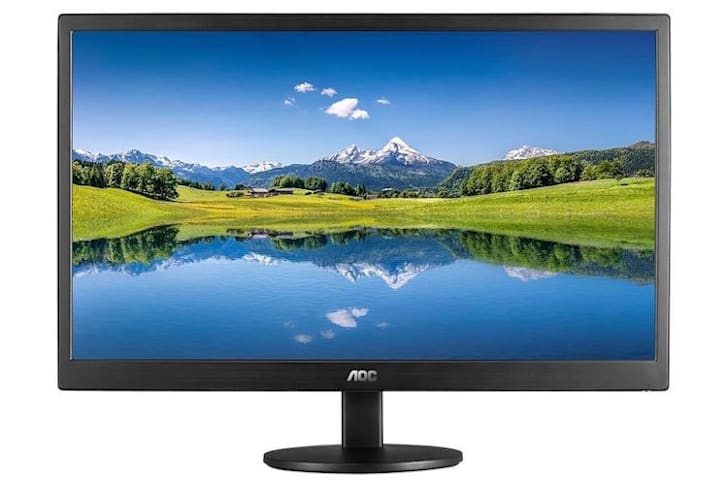 Don't let the label concern you—certified-refurbished products work like new but at a lower price. And this curved LCD gaming monitor will give you an immersive experience without any image shuttering or flickering light levels.
Buy it: Mental Floss Shop
5. Dell 3020 Desktop PC Set (MAR renewed); $480 (20 percent off)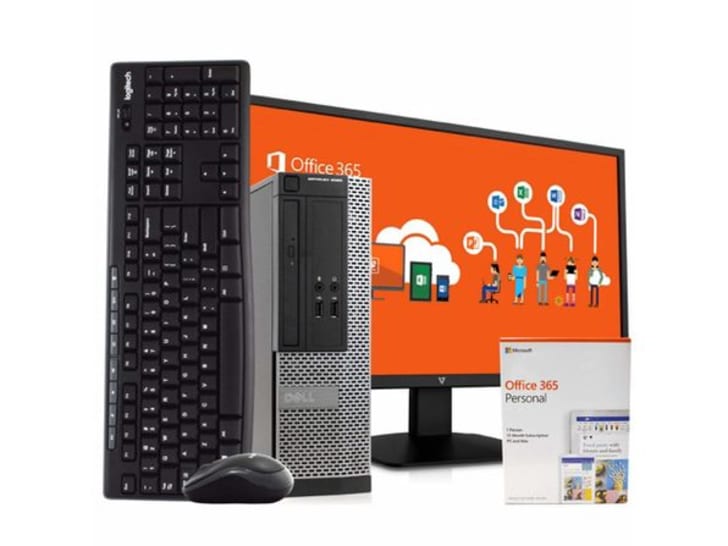 This desktop set was originally designed for heavy use in an office environment and has been refurbished by a Microsoft Authorized Refurbisher. The outcome is a PC that runs like new with an Intel Quad-Core i5-4570 processor, 8GB of RAM, Windows 10 Professional operating system, and more.
Buy it: Mental Floss Shop
6. Portable Lazy Laptop Desk; $135 (32 percent off)
Laptops can get pretty hot when they're working overtime, so use this lap desk to put a soft cushion in between you and your computer as it heats up. Plus, there's a built-in mouse pad and extra space for accessories like a phone or charger, which will help your couch or bed setup look a little more professional.
Buy it: Mental Floss Shop
7. RiseUp Electrical Height-Adjustable Standing Desk; $370 (17 percent off)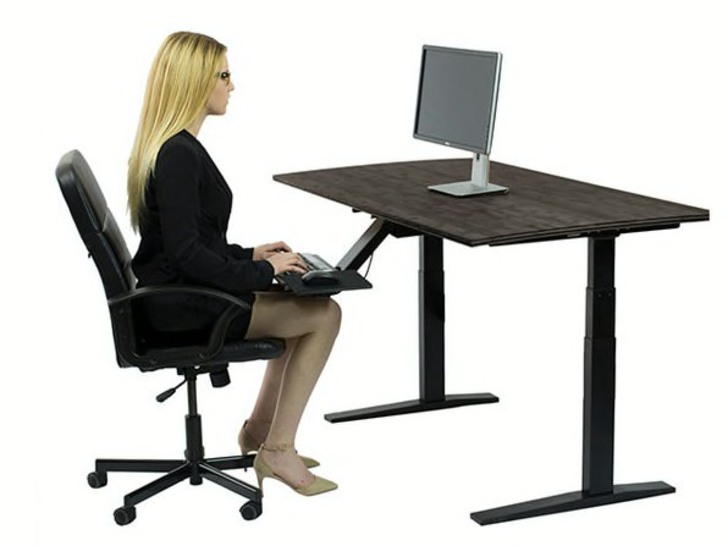 This ergonomic desk is designed to perfect your posture and blood flow in both standing and seated settings. If you want to switch positions in the middle of the workday, just push a button and let the dual-power motors do their thing.
Buy it: Mental Floss Shop
8. Foldable Bluetooth Keyboard; $71 (10 percent off)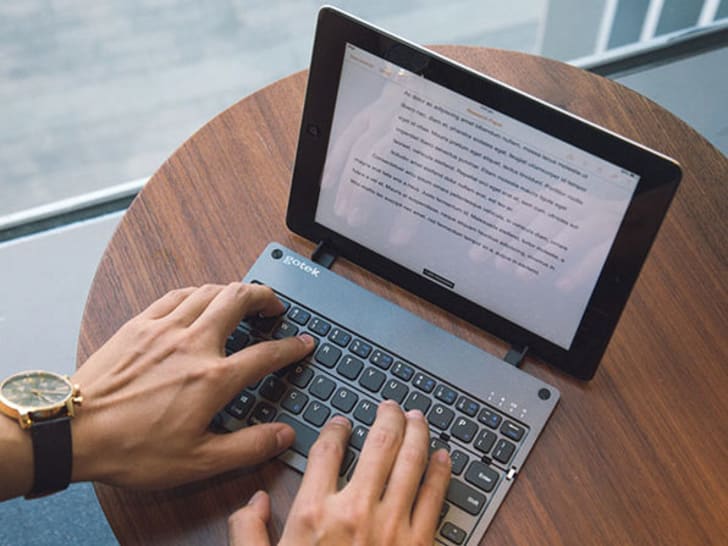 A tablet is usually the most convenient tool in your arsenal—that is, until you have to type an email. Make typing a breeze with this compact, foldable Bluetooth keyboard. It can even hook up to your phone to give your thumbs a break from all of that texting.
Buy it: Mental Floss Shop
9. Supercord 3-in-1 Charging Cable; $20 (45 percent off)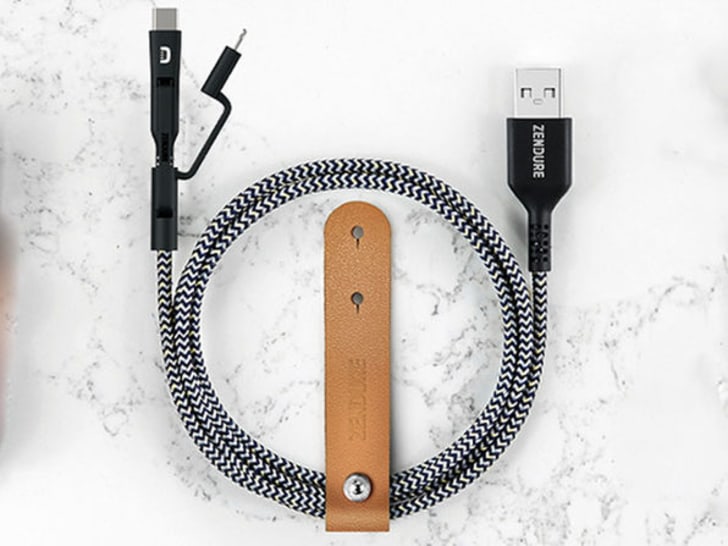 You love your gadgets, but you're probably not the biggest fan of all the wires and accessories that come along with them. Clean things up a little with this cable that will charge up to three devices at once.
Buy it: Mental Floss Shop
10. Audio-Technica Wireless Headphones; $102 (40 percent off)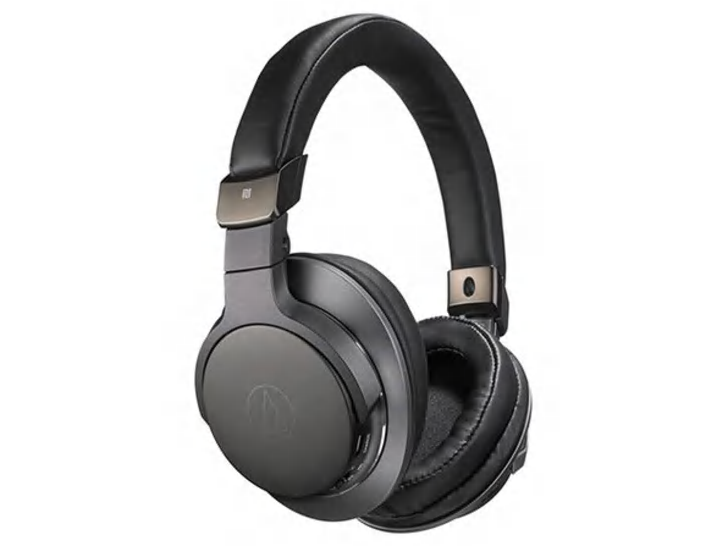 Block out the noise and get to work with these wireless headphones from Audio-Technica. This model is Bluetooth-enabled and can run for 30 hours before needing a recharge. And when you're all done, they fold up into a compact position so you can throw them in your desk or bag for easy storage.
Buy it: Mental Floss Shop
Prices subject to change.
This article contains affiliate links to products selected by our editors. Mental Floss may receive a commission for purchases made through these links. If you haven't received your voucher or have a question about your order, contact the Mental Floss shop here.