6 Discounted Products That Are Perfect for Coffee Lovers
Trudging through the typical 40-hour work week can drag on and on, and it only gets worse if you don't have that perfect, lifesaving cup (or three) of coffee to help you power through the dreaded lulls of midweek. If you need a pick-me-up to combat the grind, check out these rejuvenating coffees and coffee accessories on sale right now.
1. FrankOne Brewer + FrankCoffee; $100 (21 percent off)
This coffee brewer is for anyone who obsesses over bean selection. The FrankOne Brewer uses VacTec technology that pulls water through the coffee grounds to preserve more flavor, while also reducing bitterness and acidity. It even comes with FrankCoffee, their bold, intense coffee that's a perfect fit for their brewer.
Buy it: The Mental Floss Shop
2. Arzum Okka Automatic 120V Turkish Coffee Maker; $250 (10 percent off)
The finely ground beans that make Turkish coffee so special can actually be made right in your kitchen. This Arzum Okka Automatic Turkish Coffee Maker uses lift-to-brew and direct-to-cup systems to brew traditional Turkish coffee, complete with mouth-watering cream in every cup. And with a machine that looks this beautiful, it's no wonder the company earned a Red Dot Design Award for it.
Buy it: The Mental Floss Shop
3. Glorybrew 72 Compostable K-Cup Coffee Pod Bundle; $43 (14 percent off)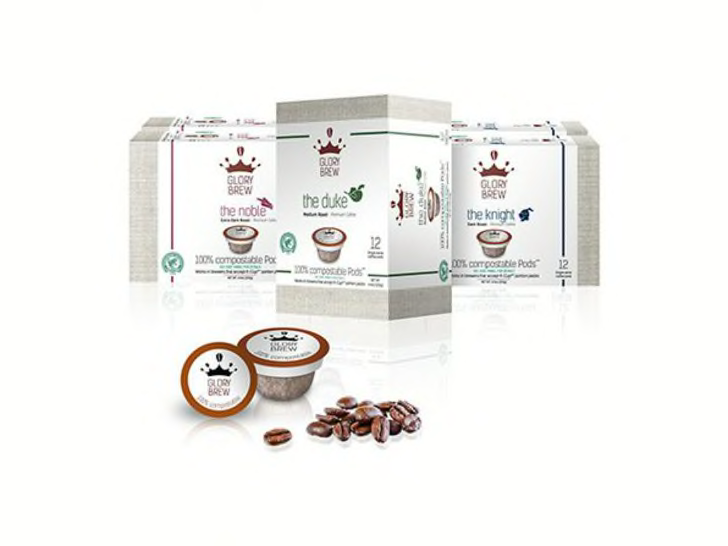 Coffee pods may be a convenient way to pour a single cup without the fuss, but the pods themselves can be incredibly wasteful. These Glorybrew K-Cup pods solve both problems with a convenient single portion tucked inside Rainforest Alliance-certified compostable and bio-based containers. This pack comes with 72 servings, so you can feel good about the footprint you're making on the planet and your wallet.
Buy it: The Mental Floss Shop
4. Gourmia GCM4700 Coffee Maker with Built-In Grinder; $100 (28 percent off)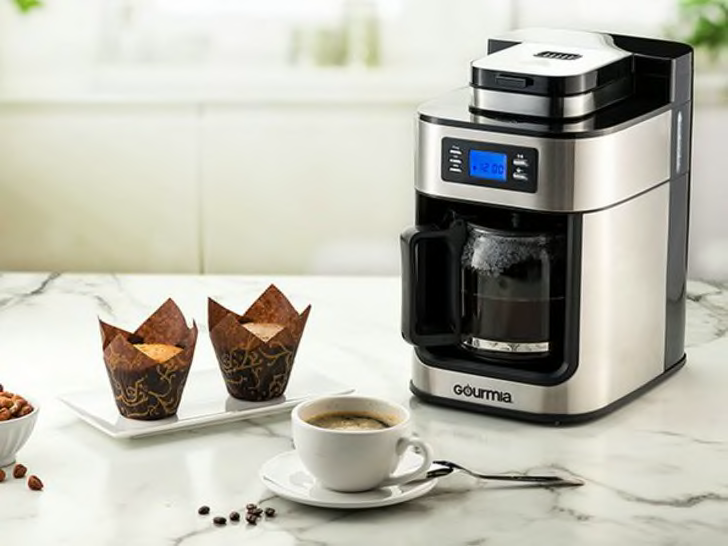 One of the elements that make a professional barista's coffee so much better is the use of freshly ground beans, but that luxury doesn't have to be limited to a fancy coffee shop. You can grind your own beans from home without taking up loads of countertop space. This coffee machine comes with a built-in grinder that you can pre-program to brew automatically, giving you the convenience of coffee at home with the freshness of a café.
Buy it: The Mental Floss Shop
5. Gourmesso Flavored K-Cup 10-Pack Bundle: Classic Flavors; $40 (19 percent off)
There are a lot of easy options to brew coffee at home, but affordable espresso machines can be a little more difficult to come by. If you've gotten your hands on a Nespresso or similar capsule-based espresso machine, you'll want to try this bundle of Fair Trade Certified pods in flavors like almond, vanilla, and hazelnut. It also comes with a pack of Dezcal powder to clean your machine.
Buy it: The Mental Floss Shop
6. Pod & Parcel Compostable Coffee Pods; $40 (14 percent off)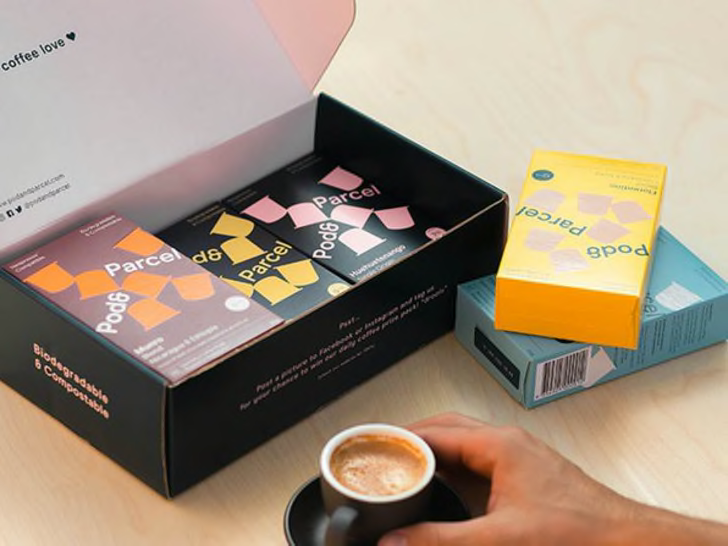 Have you tasted espresso from Melbourne? If not, this sampler will introduce you to a bold new coffee experience. The convenient portions are filled with Melbourne's Mbeya, Huehuetenango, Bezzera, Florentino, Munro, and Bancroft coffees, all in biodegradable and compostable pods.
Buy it: The Mental Floss Shop
Price subject to change.
This article contains affiliate links to products selected by our editors. Mental Floss may receive a commission for purchases made through these links. If you haven't received your voucher or have a question about your order, contact the Mental Floss shop here.