4 Products That Can Upgrade Your Dental Hygiene Routine on a Budget
The importance of brushing your teeth has been drilled into your head since childhood—and now there's plenty of technology out there to make the experience virtually foolproof. This line of ionic toothbrushes from IONPA works by breaking the bond that plaque has on your teeth, so it can be easily brushed away. The thinking is that plaque bonds to teeth through a positive ion charge, and negative ions from the bristles of the brush work to loosen and eventually break the bond. And there is evidence that shows ionic brushes are effective when it comes to reducing plaque and the threat of gingivitis.
If that sounds like a better alternative than the $2 manual brush you get from the gas station every couple of months, you can pick up one of the IONPA brushes below while they're on sale.
1. IONPA DP: Premium ION Power Electric Toothbrush; $90 (17 percent off)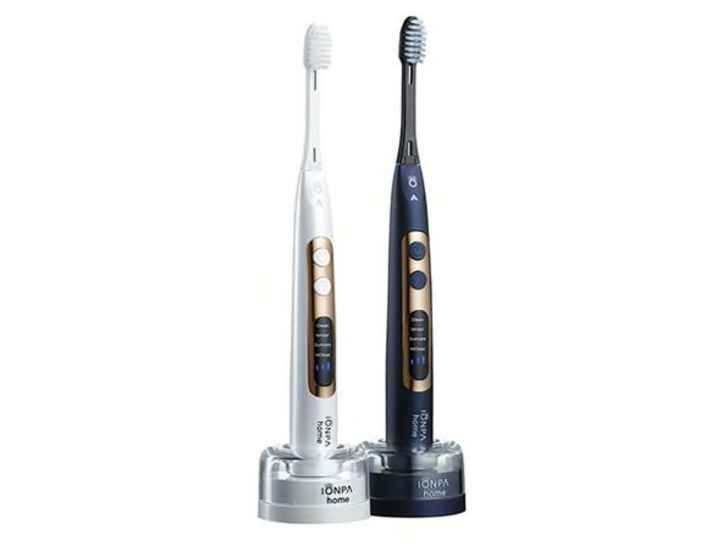 IONPA's original model features four cleaning modes to choose from: Clean, GumCare, White+, and HiClean. In addition to ridding your mouth of plaque, this model can massage your gums and whiten your teeth. And there's a built-in two-minute timer so you'll always brush for the recommended amount of time.
Buy it: The Mental Floss Shop
2. IONPA DM: Portable Ionic Electric Toothbrush; $33 (15 percent off)
This portable IONPA packs the same brushing modes as the original, but it's far more compact and convenient to travel with. Toss it in a purse for mid-day cleaning or stash it in your pocket for brushing during a bathroom break.
Buy it: The Mental Floss Shop
3. IONPA DH: Home ION Power Electric Toothbrush; $47 (20 percent off)
The DH is similar to the standard model, but its smaller build and more straightforward layout makes it perfect for newcomers or children.
Buy it: The Mental Floss Shop
4. IONPA Replacement Brush Heads: 6-Pack; $19 (20 percent off)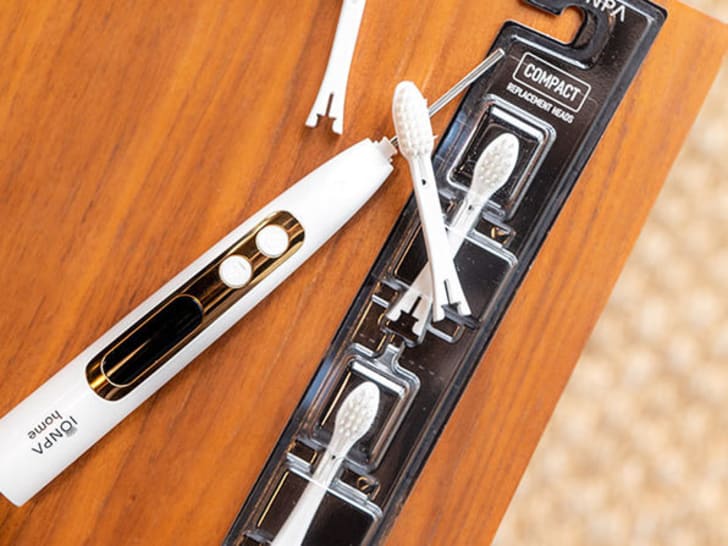 Regardless of which model fits your needs, you'll eventually require replacement heads for your IONPA brush. You can get this bundle of six for just $19 to keep your teeth clean through a full year.
Buy it: The Mental Floss Shop
Price subject to change.
This article contains affiliate links to products selected by our editors. Mental Floss may receive a commission for purchases made through these links. If you haven't received your voucher or have a question about your order, contact the Mental Floss shop here.