Stay Entertained at Home With These 5 STEM-Based DIY Projects and Courses
Opportunities to learn and create at home can be tough to come by, and it's all too easy to just end up opting for Netflix or falling down a social media rabbit hole instead. If you've got a real DIY streak in you and an interest in STEM, these five products are ready to spark your imagination.
1. Sunfounder Picar-V Kit V2.0 for Raspberry Pi 4; $105 (8 percent off)
If you have a young person in your life who's itching to create, they'll love this STEM learning kit that teaches beginners to build a remote-controlled car camera. Though the end goal is a toy that they'll love playing with, they'll also learn the basics of Raspberry Pi, robotics, electronics, and Python programming to get the job done.
Buy it: The Mental Floss Shop
2. Makerbuino Educational Diy Game Console (Standard Kit); $70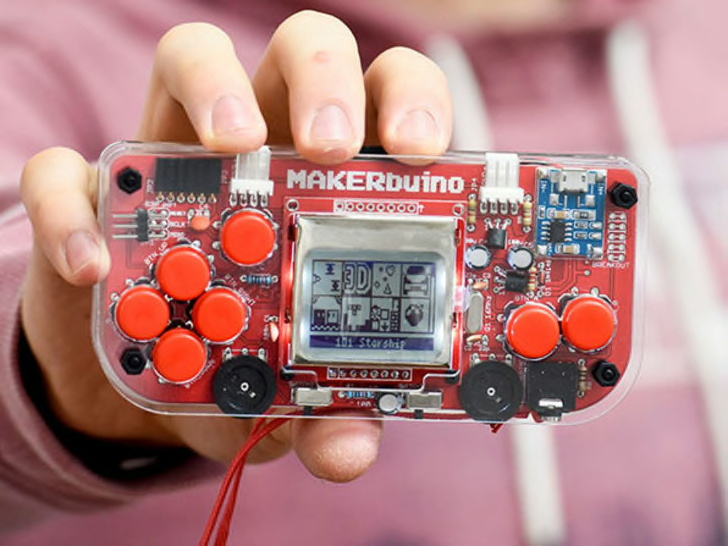 With the MAKERbuino, gamers can learn to build their own handheld console, complete with components and modules. The controller is based on Arduino UNO—an open-source electronics board—and is compatible with plenty of hardware expansion modules for full customization. The package comes with an SD card pre-loaded with retro games, so once the system is built, just pop the card in and play away.
Buy it: The Mental Floss Shop
3. Crowpi Advanced Accessory Kit and Raspberry Pi 3b+ Board; $350
This Raspberry Pi kit teaches you how to make your own electronics through a series of step-by-step tutorials. Once you've got the hardware in place, the CrowPi acts as a mini computer that you can operate using the built-in touchscreen, along with the mouse and keyboard that comes with the kit. Create your own projects with a range of DIY components, all in a compact case that makes it easy to travel with.
Buy it: The Mental Floss Shop
4. The Mastering Internet of Things Bundle; $29 (98 percent off)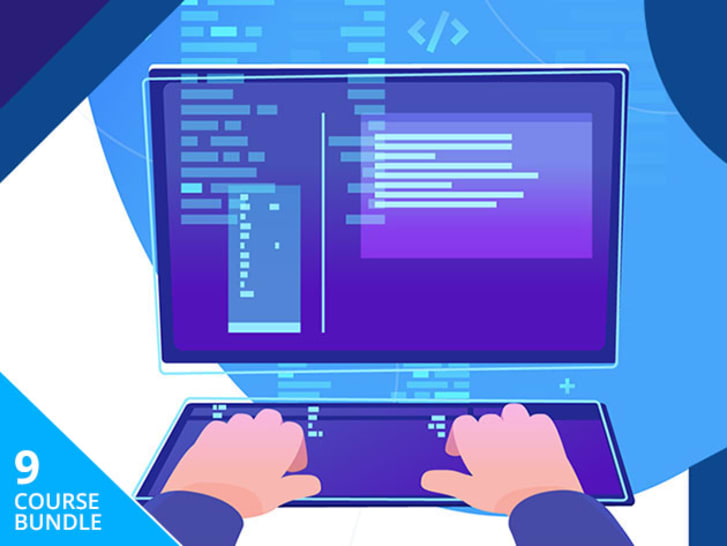 Nine courses are all you need to master this batch of STEM lessons. To get you started, you'll learn about implementing wireless communication between smartphones and appliances, programming remotely with Raspberry Pi, the basics of GSM and GPS emergency health tracking systems, and more. The bundle includes almost 300 lessons and project-based courses that give users hands-on experience.
Buy now: The Mental Floss Shop
5. 13.3-Inch Ips Display Screen for Raspberry Pi, Windows, and Gaming; $135 (9 percent off)
This 1080p monitor displays a clear and wide view, making it the ultimate programming and gaming companion. It's lightweight and can be powered with a portable battery, making it easy to grab and go if the mood strikes. The 13.3-inch full HD screen also includes an IPS panel, 72 percent color gamut, and a wide visual angle for top-notch performance. In addition to being used for console gaming, it's also compatible with Raspberry Pi to complement your latest DIY programming project.
Buy it: The Mental Floss Shop
Prices subject to change.
This article contains affiliate links to products selected by our editors. Mental Floss may receive a commission for purchases made through these links. If you haven't received your voucher or have a question about your order, contact the Mental Floss shop here.