Save Up to 75 Percent on These 9 Outdoor Products
The summer may be coming to an end, but that doesn't mean your time outdoors needs to follow suit. And you can make your remaining weeks and months in nature even more convenient with these nine discounted products that are designed to be brought out on hikes, camping trips, or even just in the backyard.
1. E-Skateboard; $111 (75 percent off)
Tote this lightweight e-skateboard around under your arm or in a backpack. At just seven pounds, it can alternate between a casual cruising speed and faster settings if you're in a hurry. You can ride for up to 10 miles on a full battery, and charging back up only takes an hour.
Buy it: The Mental Floss Shop
2. Vega 200 COB LED Ultralight Headlamp; $11 (26 percent off)
This lightweight wearable light straps right on to your head to illuminate anything in sight, thanks to its ultra-bright 200-lumen COB lamp. The light can reach up to 50 feet and works through wet and tough weather.
Buy it: The Mental Floss Shop
3. Super Shield Mosquito Repellent Electronic Watch Band; $17 (57 percent off)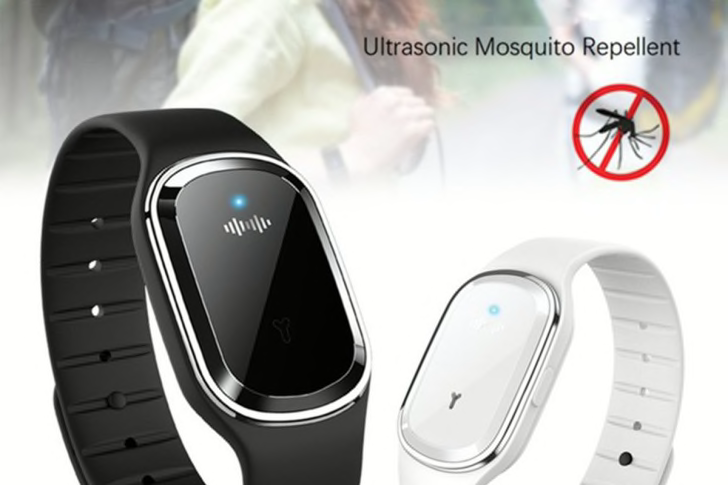 Sports, hikes, and even dinner outside are all ruined by nasty mosquitoes pestering you and your ankles. If you're the type who gets chewed up whenever you leave the house, this wristband might be your new best friend. It helps keep the bugs away with a non-toxic ultrasonic frequency, and it's as simple as putting on a watch.
Buy it: The Mental Floss Shop
4. Bite Helper® Itch Neutralizer; $32 (20 percent off)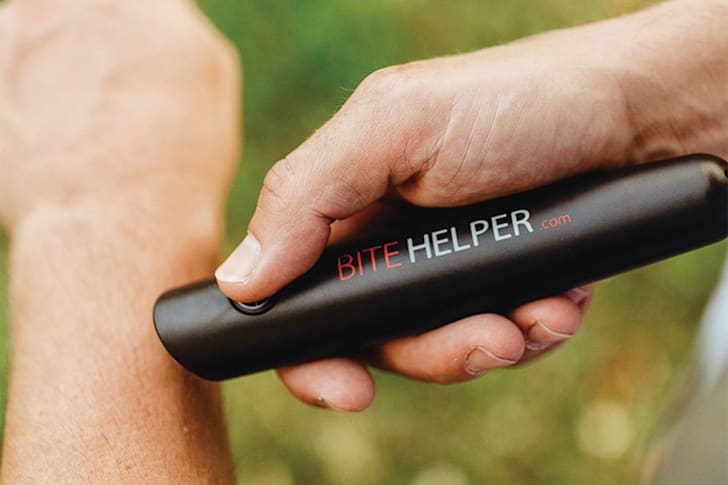 Bug repellent is great, but sometimes the pests still get you. This itch neutralizer was an honoree of the CES Innovation Award in 2019 for its system that delivers heat and vibration to soothe itchy skin upon contact. This combination increases circulation and localizes blood flow without drugs or chemicals.
Buy it: The Mental Floss Shop
5. Link UV Self-Cleaning Water Bottle; $75 (11 percent off)

Reusable water bottles are tough to get a sponge into, so you can't always get them as clean as you'd like. This bottle can clean itself, thanks to a UV-C light that kills 99 percent of gross bacteria, and it's also insulated to keep your drink cold or hot for hours.
Buy it: The Mental Floss Shop
6. QuickFire® 50-Piece Canister; $28 (20 percent off)
Starting a fire sounds like a pretty basic skill, but actually getting those briquettes to light isn't always easy. Lucky for you, these non-toxic, sealed paraffin wax pouches will make the job virtually foolproof. You just have to put them under your charcoal or wood and light the side of the pouch—this will start an easy flame that lasts up to 10 minutes.
Buy it: The Mental Floss Shop
7. The BeachBox: Portable Shower and Storage; $170 (15 percent off)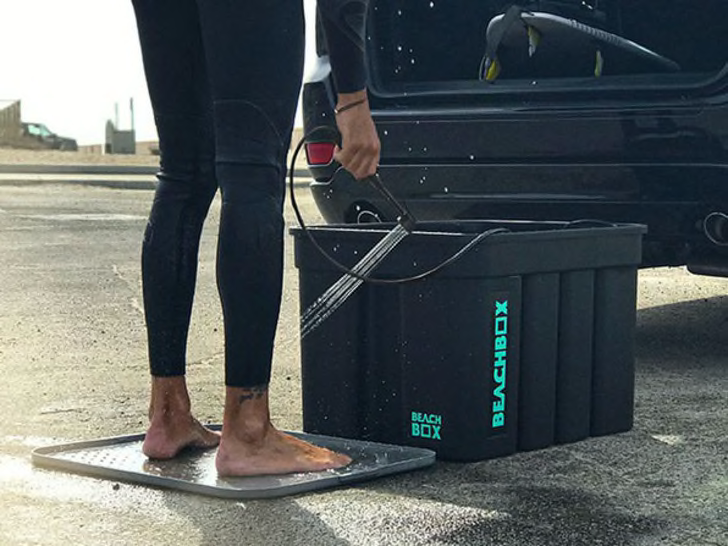 The beach is beautiful, but most people want to leave it there. Avoid bringing home sand and grime with this portable shower. It comes equipped with an insulated shower tank and a non-slip changing lid, all in a modular package that's easy to store and load.
Buy it: The Mental Floss Shop
8. Granite Stone Diamond Electric Smokeless Grill; $60 (20 percent off)
If you've ever grilled and accidentally created a plume that alarmed the neighbors and stunk up your hair, you might want to check out this smokeless grill. The electric cooking system grills meats and veggies perfectly, and it's far easier to clean and operate than a traditional barbecue.
Buy it: The Mental Floss Shop
9. GOpure Pod Water Purifier 2-Pack; $37 (25 percent off)
This tiny capsule can purify any tap water, so you'll be guaranteed a fresh drink when you're on a daylong hike or camping trip far away from convenience stores.
Buy it: The Mental Floss Shop
Prices subject to change.
This article contains affiliate links to products selected by our editors. Mental Floss may receive a commission for purchases made through these links. If you haven't received your voucher or have a question about your order, contact the Mental Floss shop here.