8 Pieces of Home Fitness Equipment and Massage Guns on Sale This Weekend
Skip the uncertainty of your local gym and instead keep up your exercise routine at home with these pieces of workout equipment and massage guns. Since it's Labor Day weekend, that means all of these items are available on sale, and if you use the promo code GOFORIT15 at checkout until September 7, you can take advantage of an additional 15 percent off.
1. Actigun 2.0: Percussion Massager (Black); $109 (with code GOFORIT15)
This wireless massage gun comes with four massage heads and 20 adjustable speed settings, allowing you to get the right amount of pressure wherever you need it. Plus, it runs for more than 240 minutes per charge, so you can have plenty of long sessions before it needs more juice.
Buy it: The Mental Floss Shop
2. Abxcore: Ab Machine With Virtual Trainer; $96 (with code GOFORIT15)
Stop dreading ab day with the help of this virtual core trainer that offers seven-minute routines with four adjustable resistances. The mobile trainer will guide you through various positions and workouts to strengthen your core, tone your abs, flatten your belly, and ultimately lose weight.
Buy it: The Mental Floss Shop
3. Deep4s: Percussive Therapy Massage Gun; $195 (with code GOFORIT15)
Muscle warmup and recovery are just as important as muscle strengthening. The tool's deep, percussive treatment uses speeds up to 2300 RPM, and it's also equipped with three adjustable arm angles, so you can hit those hard-to-reach spots with ease.
Buy it: The Mental Floss Shop
4. Core46 Total Smart Gym; $93 (with code GOFORIT15)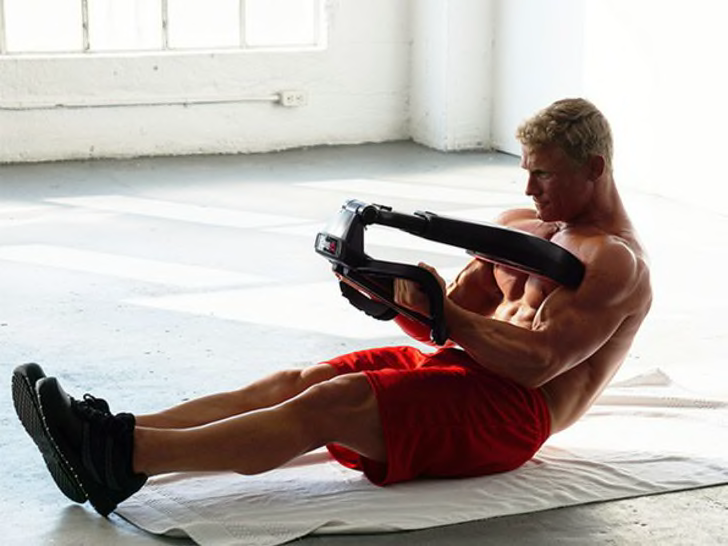 This piece of workout equipment targets the major muscles in the core for workouts that can last just four minutes. After 18 years of development, the Core46 is ready to provide kinetic resistance of up to 75 pounds to tone the belly, reduce back pain, increase flexibility, and improve balance.
Buy it: The Mental Floss Shop
5. Vortex Vx3 Fluid Assist® Ar Water Rower; $2100 (with code VORTEX18)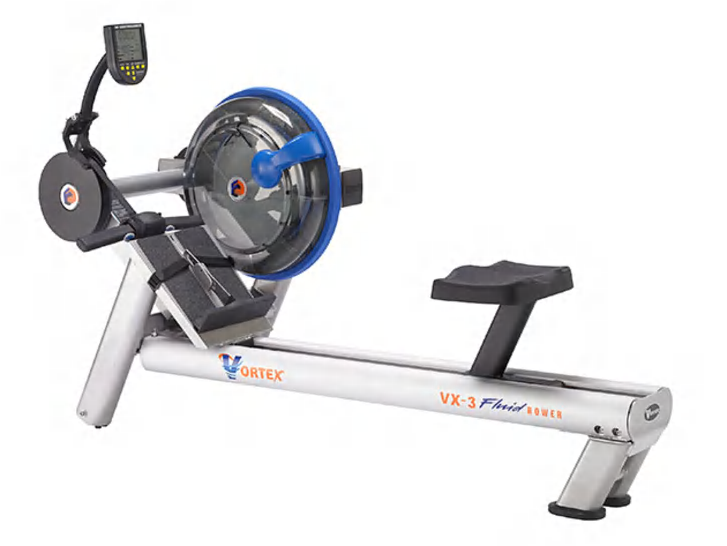 Rowing is one of the best forms of exercise you can find, and the Vortex Water Rower gives natural resistance levels through wireless controls to increase or decrease your load at the press of a button. This unique system simulates the feel of rowing through real water, and over Labor Day weekend, you can save $1095 on it.
Buy it: The Mental Floss Shop
6. Innotech Bluetooth 4.0 Smart Scale, Bmi Analyzer and Health Monitor (White); $46 (with code GOFORIT15)
There's more to your health than just your weight. This smart scale uses bioelectric impedance analysis to evaluate not only your weight but also body fat, water, muscle mass, BMI, BMR, visceral fat, bone mass, and protein.
Buy it: The Mental Floss Shop
7. Gearpride Resistance Bands Kit; $34 (with code GOFORIT15)
Your exercise routine doesn't require tons of clunky equipment to be effective—even your own body weight can provide a solid workout. But if you're looking to make things more challenging without filling your space at home with bulky machines, these five resistance bands are the perfect fit. They can provide anywhere between 10 to 30 pounds of additional resistance to tone your arms, shoulders, chest, glutes, legs, and more.
Buy it: The Mental Floss Shop
8. Jawku Muscle Blaster V2 Cordless Percussion Massage Gun; $221 (with code GOFORIT15)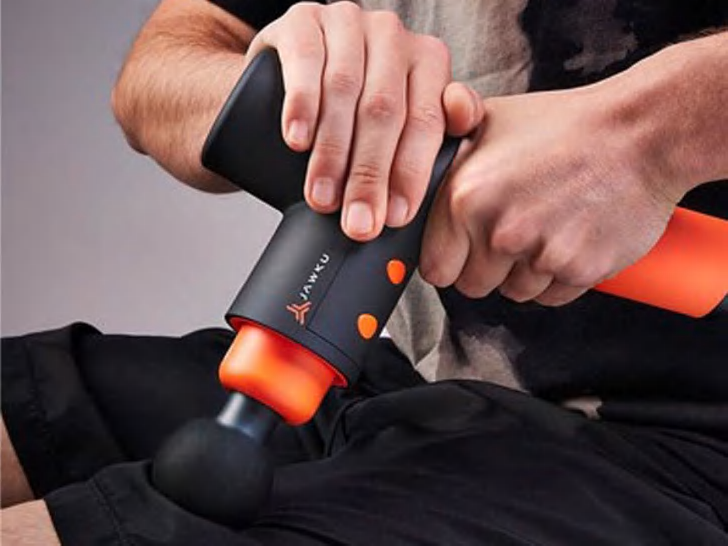 Yes, it's another massage gun, but this one stands apart with a scientific design to increase blood flow, release stored lactic acid, and relieve sore muscles with silent vibrations. It also features five speeds and multiple frequencies that you can mix and match until you find your sweet spot.
Buy it: The Mental Floss Store
Prices subject to change.
This article contains affiliate links to products selected by our editors. Mental Floss may receive a commission for purchases made through these links. If you haven't received your voucher or have a question about your order, contact the Mental Floss shop here.