Save Up to 67 Percent on These 10 Back-to-School Essentials
Back-to-school time may feel a bit different this year, but the basics are still the same. Make sure you have everything you need, from lamps to external hard drives—and everything you didn't expect, like a webcam light—at a price you can handle. Whether you're studying from home while living on campus or going into class, here are the 10 best deals on college living essentials.
1. Bamboo 6-Piece Smart Pocket Sheets (Gray/Queen); $39 (67 percent off)
Quality sleep is important to stay healthy and sharp during a packed day, and these bamboo and microfiber sheets will do the trick. You'll rest even easier when you don't have to search for the remote, your phone, or earbuds while lying in bed, since these sheets come with handy side pockets to stash equipment (or snacks) for easy access.
Buy it: The Mental Floss Shop
2. Ventifresh Eco: Next Generation Odor Eliminator (2-Pack); $96 (33 percent off)
Stinky roommates, hot equipment, and tight spaces where you microwave dinner beside your bed can lead to stale odors. This device, which was a hit on Indiegogo, uses NASA-inspired photocatalyst technology to purify the air anywhere.
Buy it: The Mental Floss Shop
3. Case Logic 14.1-inch Laptop Messenger Bag; $25 (73 percent off)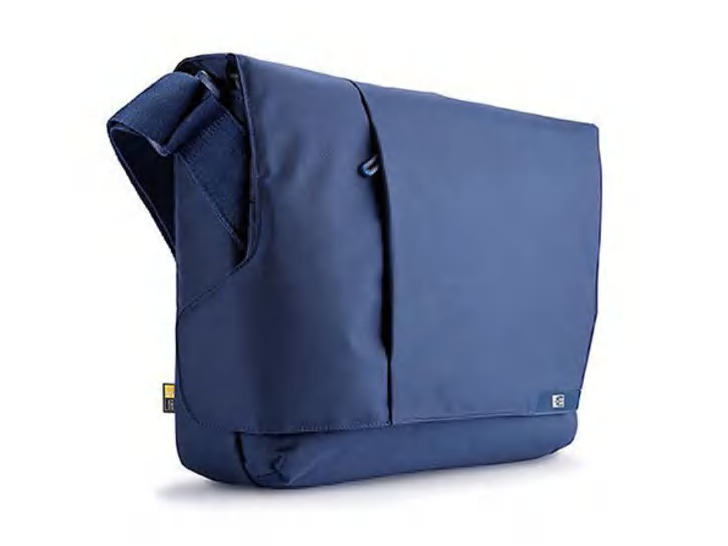 Protect your tech and your back with this nylon messenger bag. The ergonomically designed bag includes pockets for all your accessories and an easy-access magnetic closure. There's space for your laptop, tablet, and supplies all in one nifty crossbody.
Buy it: The Mental Floss Shop
4. Gforce 3 Professional 7200rpm Usb 3.0/Esata External Hdd (Black); $140 (11 percent off)
There's nothing worse than spending hours on a project, only to have it deleted in an unexpected software crash. Protect all of your data with this external hard drive, which boasts 3TB of space for your photos, videos, reports, and more.
Buy it: The Mental Floss Shop
5. Pictar Home-Office Kit; $90 (35 percent off)
If you could go back in time to talk to yourself a year ago, you'd probably never believe that work and school would be conducted like a FaceTime call—and you'd definitely give yourself a heads up to buy one of these Pictar sets with a wide-angle lens, lighting, and tripod to make video meetings easier to deal with.
Buy it: The Mental Floss Shop
6. Townew: The World's First Self-Sealing Trash Can; $105 (12 percent off)
If you have roommates, there's no doubt that taking out the trash is a nuisance. It may be full to the brim with junk that's not even yours, but it will sit for days while you wait for somebody else to step up for once and do their part. This automated bin is on your team, though; it will seal the old dirty bag on its own for you to neatly grab and then it populates a fresh bag in the bin on its own.
Buy it: The Mental Floss Shop
7. Bladeless Handheld Cooling Fan; $20 (50 percent off)
This fan is not only effective, but it's quiet enough to keep on during Zoom meetings without interruption. It will give your room a cool breeze without the buffering of traditional bladed fans, which means it's also safe around kids and pets.
Buy it: The Mental Floss Shop
8. Jashen V16 Cordless Vacuum Cleaner; $160 (46 percent off)
This cordless vacuum cleaner will pick up grime from your hard floors and carpets, without the tangle or tug of a cord. The cordless cleaner runs on a rechargeable battery that can vacuum for up to 40 minutes, and the whole thing comes with multiple attachments to make cleaning tough spots, like in between couch cushions, even easier.
Buy it: The Mental Floss Shop
9. Thor Bottle Opener (Bronze); $11 (26 percent off)
Harness the power of Thor when you open your end-of-the-day drink. It will feel appropriate to use the tool of a superhero while you reflect on the heroic job you did that day.
Buy it: The Mental Floss Shop
10. Led Lamp With Wireless Charging; $40 (33 percent off)
Light the way wherever you look with this super mobile LED lamp, whether that's at your desk or in the common room. It includes a unique wireless charging pad for your phone and AirPods to juice up while you study.
Buy it: The Mental Floss Shop
Prices subject to change.
This article contains affiliate links to products selected by our editors. Mental Floss may receive a commission for purchases made through these links. If you haven't received your voucher or have a question about your order, contact the Mental Floss shop here.