Improve Air Quality and Kill Germs With These 10 Purifiers
You're probably spending way more time indoors than you ever have before—and as a result, you might be starting to notice that the air in your home is getting a little stale. Whether it's because of pets, food odors, or just a general sense of stagnation, it's probably time to invest in an air purifier that can help defunk your bedroom and home office so you can breathe a little easier.
1. Wynd Plus: Smart Personal Air Purifier With Air Quality Sensor (Black); $200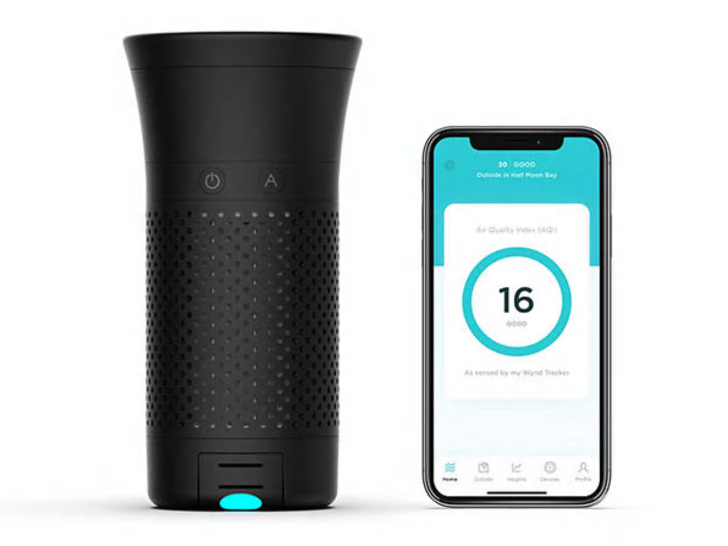 This high-tech purifier is completely portable, so you can bring it along anywhere you go. In addition to emitting clean air, it has a built-in sensor to monitor the air quality around you and forwards the results to you via the Wynd app.
Buy it: The Mental Floss Shop
2. 5-In-1 Air Purifier With HEPA Filter and Negative Ion Generator; $109 (26 percent off)
This purifier puts air through five filters before it ever reaches your lungs. It starts with a preliminary filter to catch large airborne particles like pet hair. Next, the air passes through a True HEPA filter, where any dust mites, pollen, and other allergens get stuck. An activated carbon filter then absorbs contaminants and impurities before sending the air through to the cold catalyst filter to remove any formaldehyde or remaining impurities.
Buy it: The Mental Floss Shop
3. Allergy Pro 200 Air Purifier with HEPA Filter; $110 (15 percent off)
Allergies are ready to ruin your day at a moment's notice, but the True HEPA filtration and engineering used in this purifier captures 99.7 percent of pet dander, mold spores, and smoke, all with a quiet presence fit for bedtime.
Buy it: The Mental Floss Shop
4. Puro²Xygen P500 Air Purifier; $170 (26 percent off)
This air purifier starts with a pre-filter and a True HEPA filter to catch the basics like dust, dander, and hair. Then, the activated carbon filter, cold catalyst filter, and UV light sanitizer take care of anything left. Finally, the air goes through a negative ion generator to purify as much as a 550-square-foot room.
Buy it: The Mental Floss Shop
5. Envion Ea150 HEPA 3-in-1 Desktop Air Purifier; $77 (14 percent off)
The Envion air purifier stands out for its size and filtration power when compared to larger and more expensive units. It includes three adjustable speeds to customize its tiny self to the filtration you need.
Buy it: The Mental Floss Shop
6. Luft Cube Portable Filterless Air Purifier; $100 (32 percent off)
This tiny award-winning purifier won't just clean the air; it will also eliminate nasty odors and bacteria, thanks to its built-in UV light. The whole thing is also portable and plugs into any USB port, so it can stay connected to your laptop as you take it with you from room to room.
Buy it: The Mental Floss Shop
7. Autowit Fresh 1 True Hepa Air Purifier and Aroma Diffuser; $59 (26 percent off)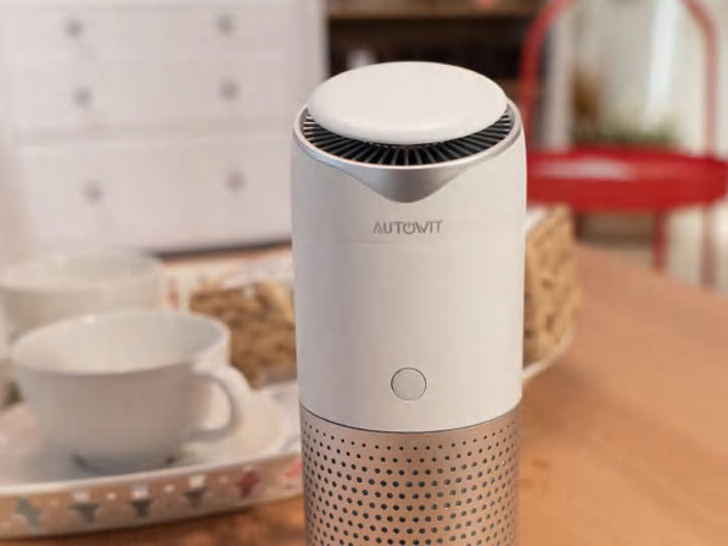 The Autowit Fresh stands out for its filtration power, paired with aroma infusion. Rather than just purifying your air, you can actually customize it to fit in with your aroma vibe.
Buy it: The Mental Floss Shop
8. Bebcare Air Smart Purifier with H11 EPA Virus Filter; $179 (30 percent off)
Kill everything in the air around you, down to particles .03 micron in size or larger, with this portable system that rids the air of allergens, viruses, and odors. It'll even play you a lullaby while it works.
Buy it: The Mental Floss Shop
9. Ozone Generator and Air Purifier; $30 (25 percent off)
The Ozone Generator is all about ease with a USB-rechargeable battery that can be used at your office, home, or anywhere in between. It's built to eliminate 99 percent of all bacteria and other impurities, and it does so while running at 35dB, which is about as loud as a whisper.
Buy it: The Mental Floss Shop
10. Cleanlight Air UV Air Purifier; $100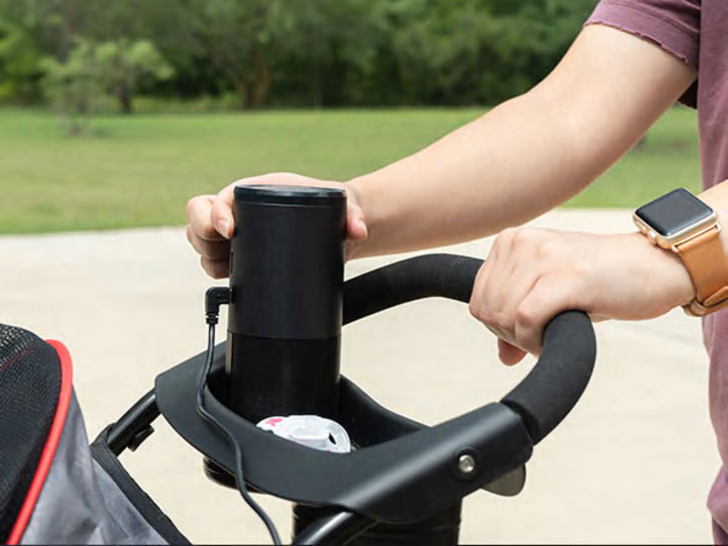 For the best portable option, this tiny purifier fits in most cupholders but is still strong enough to kill 99 percent of bacteria and germs in rooms up to 160 square feet, thanks to its built-in UV light system. This is the ideal option to place on your home office desk, since it can plug into any USB port.
Buy it: The Mental Floss Shop
Prices subject to change.
This article contains affiliate links to products selected by our editors. Mental Floss may receive a commission for purchases made through these links. If you haven't received your voucher or have a question about your order, contact the Mental Floss shop here.