This Smart Wallet Only Opens With Your Fingerprint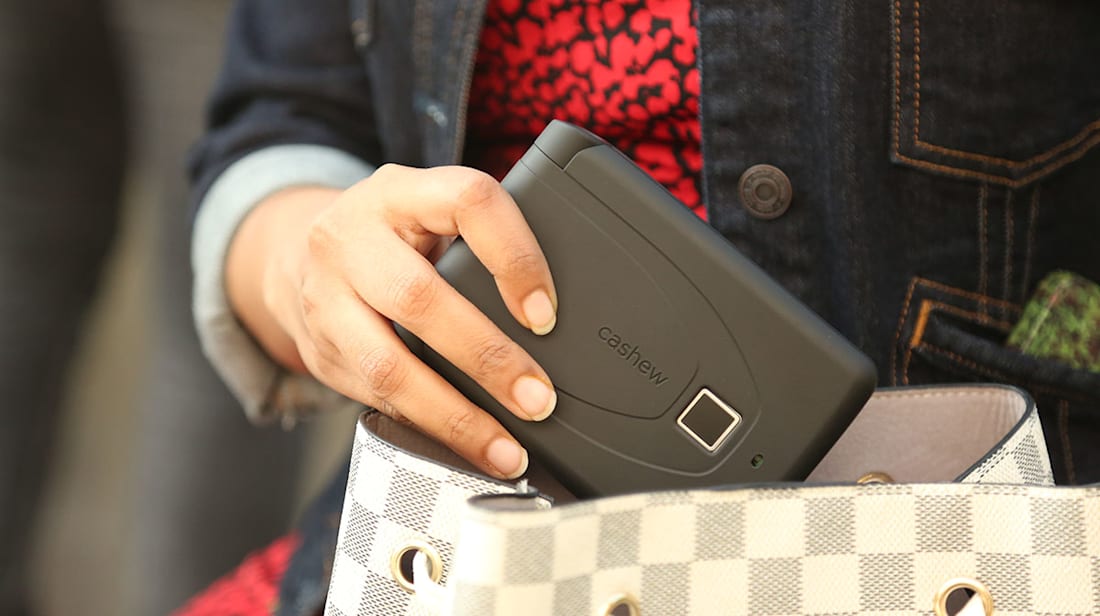 Just about everyone has experienced that moment of panic when you realize you've misplaced your wallet, potentially leaving credit cards, cash, and identification cards out in the open for anyone to take. But what if the next person who picked up your wallet couldn't even open it? The Cashew Smart Wallet uses fingerprint authentication and integrated Bluetooth to do just that, and you can get it today while it's 32 percent off.
Sign Up Today: Get exclusive deals, product news, reviews, and more with the Mental Floss Smart Shopping newsletter!
The Cashew Smart Wallet is the result of a Kickstarter campaign that was funded by 382 backers, sending it way past its original fundraising goal. In addition to the fingerprint tech, the wallet itself uses Bluetooth to connect to your phone—this allows your phone to send you alerts if you ever accidentally leave your wallet behind.
You can even utilize the smart wallet's crowdsourced GPS feature, which connects Cashew users and alerts them to be on the lookout for a locally misplaced wallet. The wallet runs on a rechargeable battery that will hold a single charge for up to nine months to keep you connected for longer.
You can get a Cashew wallet for yourself today at a 32 percent discount, which brings the final price down to $100.
This article contains affiliate links to products selected by our editors. Mental Floss may receive a commission for purchases made through these links. If you haven't received your voucher or have a question about your order, contact the Mental Floss shop here.