11 Products That Will Upgrade Your Car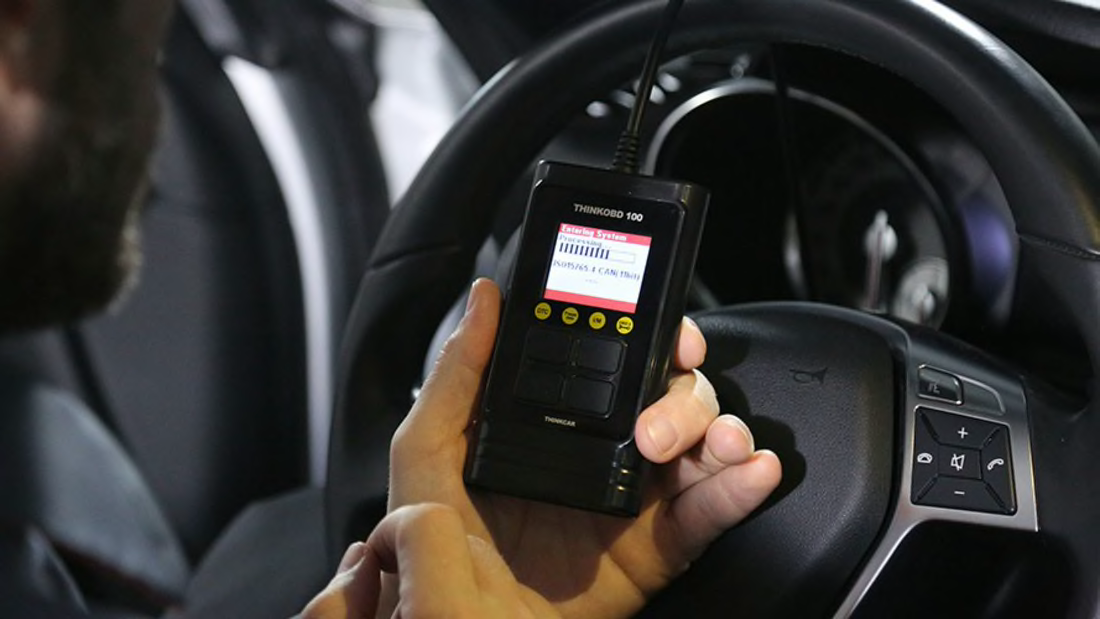 Whether you're still driving to work every morning, planning a road trip, or simply running errands on the weekend, you'll want to check out these car upgrades and accessories while they're on sale today.
1. CarAIDE 18-in-1 Super Safety Jump Starter and Multi-Tool; $80 (20 percent off)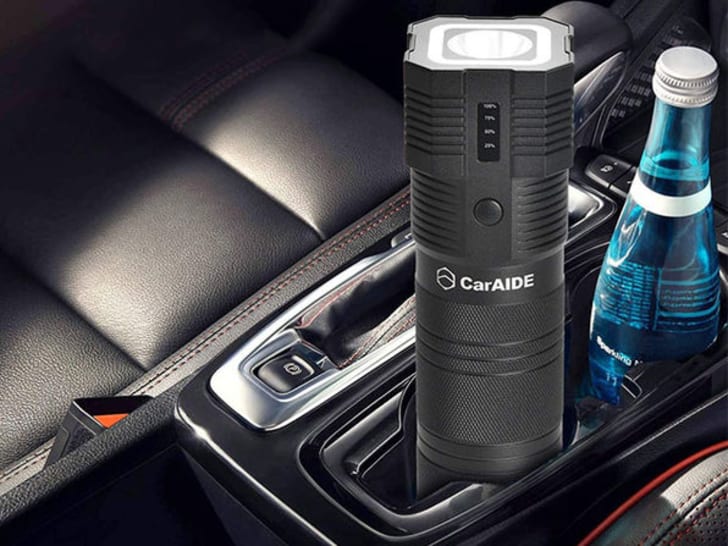 This multi-tool can get you out of more than a few hairy situations: It can break a window, jump start a battery, and work as a power bank. It even includes a flashlight, emergency SOS flasher, burglar alarm, and built-in compass to cover just about everything you need in one shock-resistant tool.
Buy it: The Mental Floss Shop
2. Autowit 12V Portable No-Battery Car Jump Starter; $122 (23 percent off)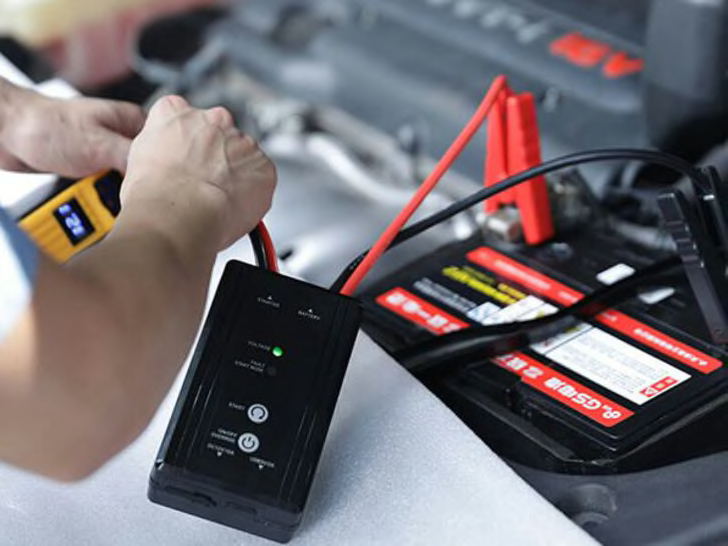 If you're looking for a jump starter, this battery-free model from Autowit can do the job quickly with a lower spark and explosion risk.
Buy it: The Mental Floss Shop
3. Autowit Cordless Tire Inflator; $60 (14 percent off)

This cordless tire inflator comes with a simple gauge that lets you know exactly how much air to put into a tire, and there's even an automatic shutoff feature to avoid over-inflation. Beyond car tires, the inflator can assist with pumping up basketballs, inflatable boats, and more.
Buy it: The Mental Floss Shop
4. THINKDIAG: Professional Vehicle Diagnostic Tool And One-Year App Subscription; $100 (16 percent off)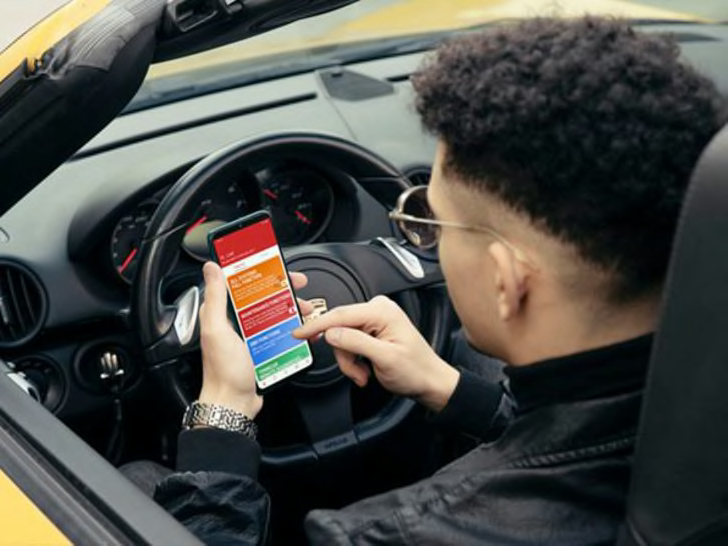 This handy app will perform 16 complete vehicle tests, data monitoring, and OBD functions across 115 car brands straight from your phone.
Buy it: The Mental Floss Shop
5. THINKOBD 100: Full Automotive Scan Tool; $30 (14 percent off)
Turn your own garage into an auto shop with this plug-and-play scan tool that can diagnose engine fault codes, perform engine light checks, identify a car's VIN, and more.
Buy it: The Mental Floss Shop
6. JumpSmart 37,000mWh Portable Vehicle Jump Starter Kit; $120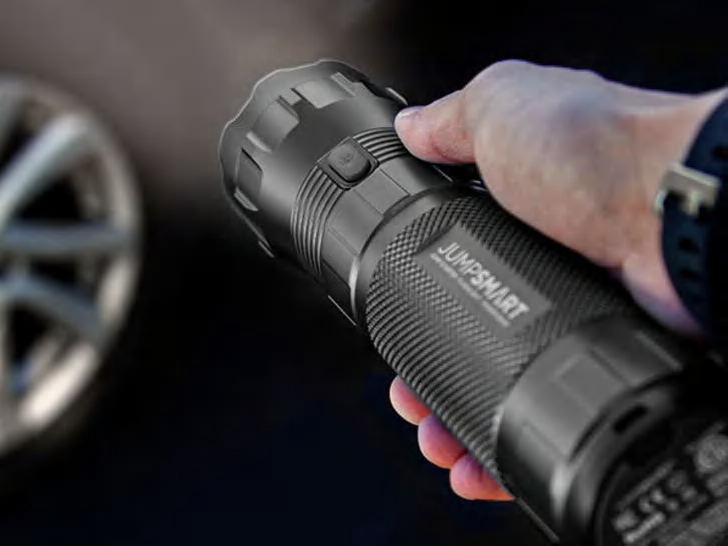 This jump-starter kit won the Best of CES Editor's Choice with its three-in-one jump starter, flashlight, and power bank. It can light up your surroundings with a 330-lumen LED flashlight and charge up just about any device that needs it on the road.
Buy it: The Mental Floss Shop
7. Gravity X Car Mount; $20 (33 percent off)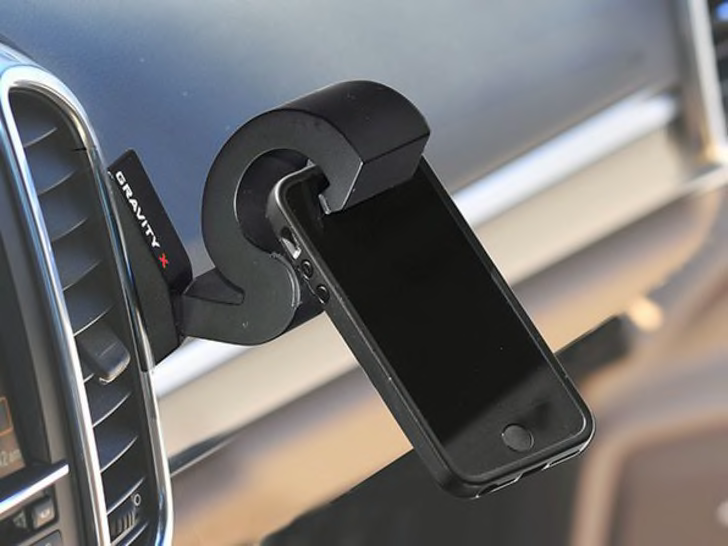 The whole point of a car mount is to give you hands-free access to your phone, so when a mount requires two hands to simply set it up, it sort of defeats the purpose. This mount uses the phone's weight to allow an easy, one-handed setup that's simple to use while driving.
Buy it: The Mental Floss Shop
8. GoSafe S780 Dash Cam with Sony Image Sensor; $200 (33 percent off)
This dash cam can record in low light with its dual-channel system in both the front and rear of the vehicle at the same time.
Buy it: The Mental Floss Shop
9. KOBRA Wireless Car Scanner; $15 (70 percent off)
Keep tabs on your car with this wireless scanner that uses Wi-Fi connectivity to diagnose any car problem and unlock data about your vehicle in real time.
Buy it: The Mental Floss Shop
10. Papago GoSafe 366 Dash Cam; $250 (16 percent off)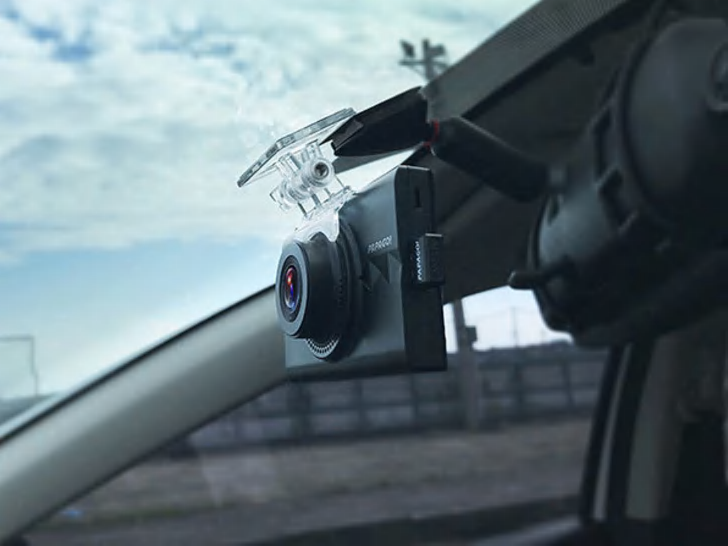 Car accidents happen fast, and it can be hard to remember to take down all the details to report back to insurance. This dash cam will capture it all in HD quality and save files automatically for you to share for accuracy.
Buy it: The Mental Floss Shop
11. Mini Cordless Car Vacuum Cleaner; $40 (20 percent off)
This cordless vacuum will get in every nook and cranny to preserve that new-car feeling. One of these belongs in every car, whether you're munching on a road trip or bringing your pup along for the ride.
Buy it: The Mental Floss Shop
Sign Up Today: Get exclusive deals, product news, reviews, and more with the Mental Floss Smart Shopping newsletter!
This article contains affiliate links to products selected by our editors. Mental Floss may receive a commission for purchases made through these links. If you haven't received your voucher or have a question about your order, contact the Mental Floss shop here.