These 8 Discounted Robot Vacuums, Cordless Vacuums, and Sweepers Will Keep Your House Spotless
Some find cleaning to be therapeutic, but for others, it's a downright chore. Whether you love it or loathe it, you can make cleaning more efficient and fun with this list of eight must-have cleaning tools at steep discounts.
1. Neabot Nomo Hands-Free Robot Vacuum; $499 (16 Percent Off)
This luxury robot vacuum, which sports a 4.8-star rating on Amazon, cleans floors with powerful suction that's controlled through an easy app on your phone. It even dumps the dirt into a built-in dust bin so you can set it and forget it.
Buy it: The Mental Floss Shop
2. Cybovac E30 Robot Vacuum Cleaner; $220 (11 Percent Off)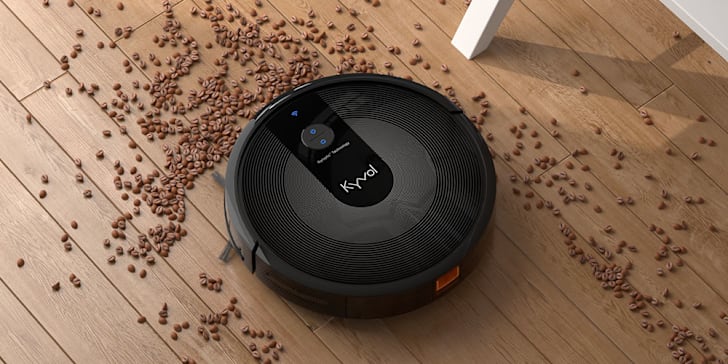 Robot vacuums are smart, but this one is at the head of the class. The Cybovac robot vacuum employs sensors and anti-collision features to avoid no-go areas you establish for it, meaning it only cleans where you want it to.
Buy it: The Mental Floss Shop
3. Cybovac E31 Robot Vacuum Cleaner; $250 (10 Percent Off)
The Cybovac E31 also aims to please with high-precision infrared sensors that keep it from collisions and even falling down the stairs. It takes care of itself by returning to its charging base for a nap when the battery gets low.
Buy it: The Mental Floss Shop
4. Elicto ES-530 Electronic Cordless Spin Mop And Polisher; $150
Do three jobs at once with this mopping, polishing, and scrubbing tool. This model can last 30 minutes on a full charge, giving you more than enough time to get to the biggest rooms in your home in one go-around.
Buy it: The Mental Floss Shop
5. Jashen V16 Cordless Vacuum Cleaner; $160 (46 Percent Off)
If you have dogs or children that loathe the vacuum, this is a must-buy. The JASHEN V16 Cordless Vacuum Cleaner will pick up dirt from both carpets and hardwood floors with ease and zero noise.
Buy it: The Mental Floss Shop
6. Mini Cordless Car Vacuum Cleaner; $40 (20 Percent Off)
Picking up your pals and having to brush off dust and crumbs from the seat is embarrassing. Never endure that moment again when you have this mini cordless car vacuum handy. It's strong enough to suck up those tortilla chip crumbs so nobody has to know about your cheat day.
Buy it: The Mental Floss Shop
7. Jashen V18 350w Cordless Vacuum Cleaner; $200 (42 Percent Off)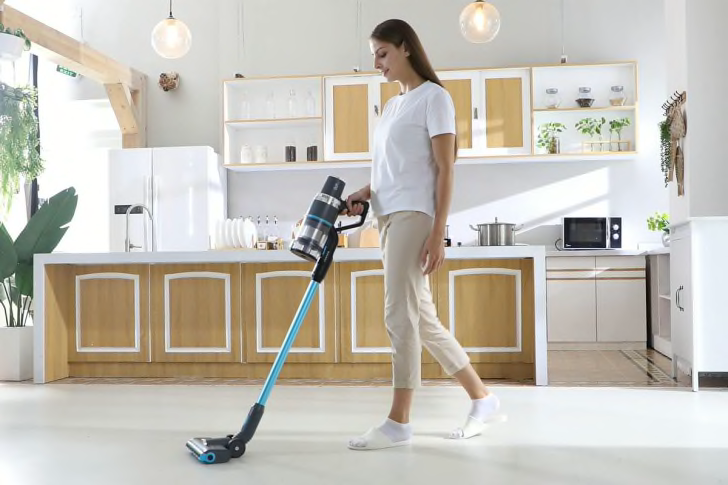 This model of the JASHEN cordless vacuum includes an upgraded electric LED floor head to see in hidden places, a crevice nozzle, a mini power brush, and a two-in-one dusting brush.
Buy it: The Mental Floss Shop
8. Rockubot Lite // Smart Sterilizing Robot; $100 (22 Percent Off)
You may like to sleep alone or perhaps you like to snuggle up to somebody in bed, but either way, you're actually sleeping with tons of other living organisms you didn't invite to spend the night. Kill 99.9 percent of bacteria and mites with this sterilizing robot that uses UV-C light and 24 smart sensors to climb your pillows and sheets.
Buy it: The Mental Floss Shop
Prices subject to change.
Sign Up Today: Get exclusive deals, product news, reviews, and more with the Mental Floss Smart Shopping newsletter!
This article contains affiliate links to products selected by our editors. Mental Floss may receive a commission for purchases made through these links. If you haven't received your voucher or have a question about your order, contact the Mental Floss shop here.