Save an Extra 20 Percent on These Phone Chargers, Massage Guns, and More
These eight deals are here to help you live your best life or generously gift to someone else. They're already on sale, but you can save an additional 20 percent when you use the code OCTSALE20 at The Mental Floss Shop through October 13.
1. Rockubot Lite // Smart Sterilizing Robot; $80 (With Coupon)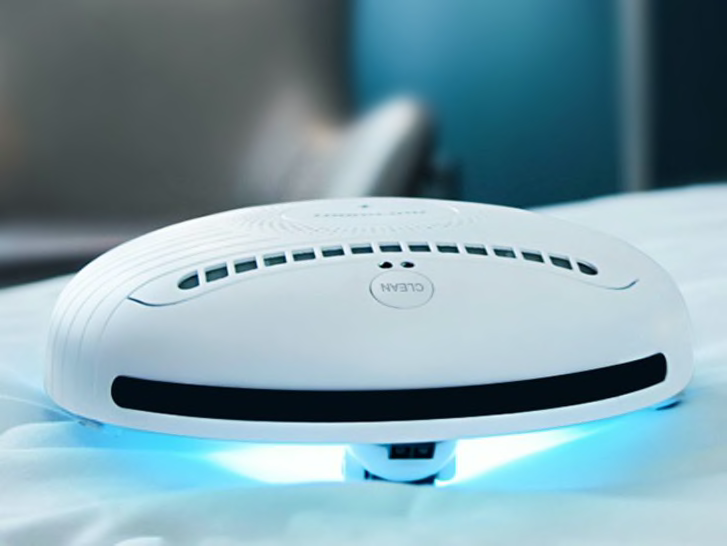 This smart sanitizing robot has the ability to kill 99.9 percent of bacteria, germs, viruses, and mites in your sheets—all in a matter of seconds.
Buy it: The Mental Floss Shop
2. Ventifresh Plus // Next Generation Germ And Odor Eliminator; $47 (With Coupon)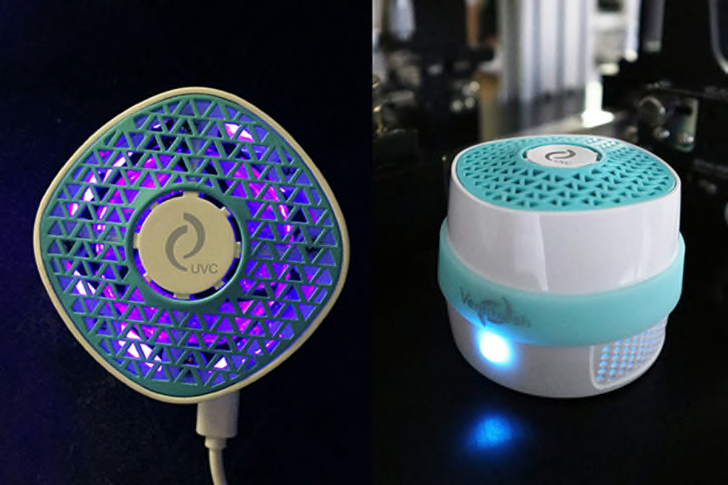 This odor-fighting pod uses NASA-inspired technology to purify and freshen the air around you. It's a chemical-free, quiet, and eco-friendly option for keeping bathrooms, mudrooms, and more fresh.
Buy it: The Mental Floss Shop
3. Mymanu Clik S // Award-Winning Translation Earbuds; $104 (With Coupon)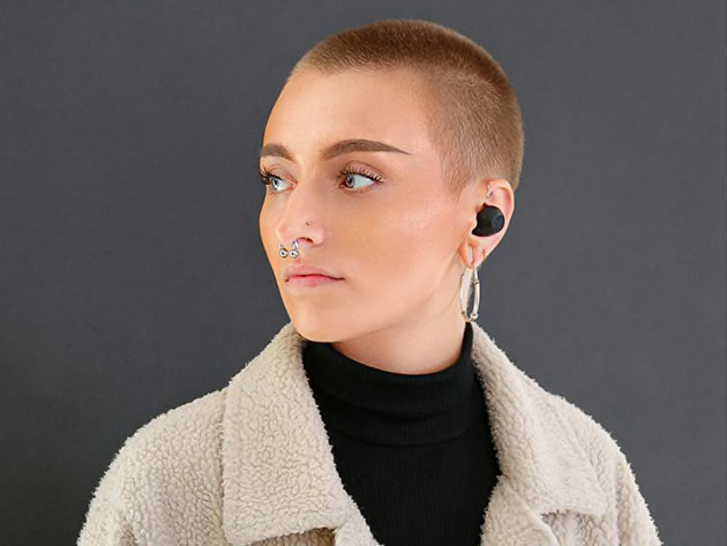 There's no reason to limit yourself to relationships with folks who speak your native tongue. Enjoy music and discussions across cultures with these earbuds that can translate between languages for you.
Buy it: The Mental Floss Shop
4. Alarm Clock With Wireless Charging; $20 (With Coupon)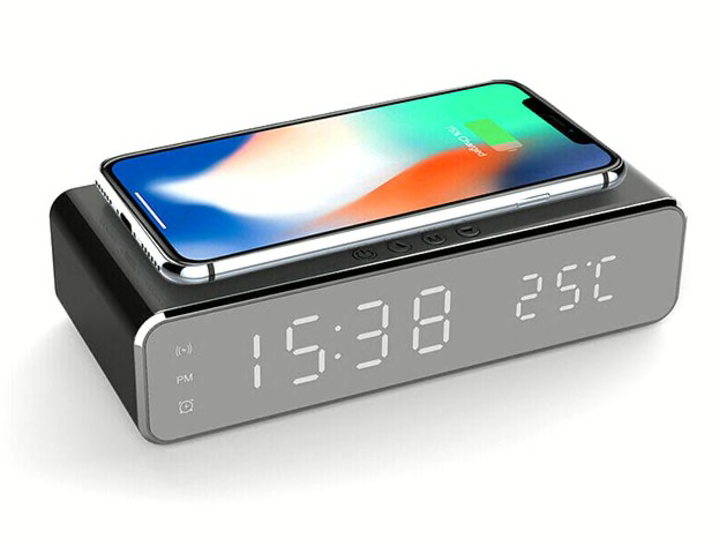 This modern alarm clock features an LED display and Qi wireless charger for easy, cordless charging while you sleep.
Buy it: The Mental Floss Shop
5. Moovy Three-In-One Wireless Fast-Charging Station; $48 (With Coupon)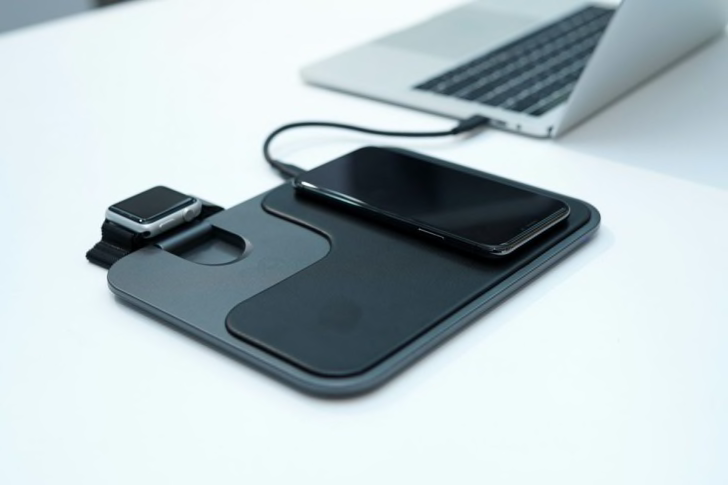 This slim charging doc will bring your Apple Watch, AirPods, and iPhone back to life in one place, without a single wire.
Buy it: The Mental Floss Shop
6. Mini Portable Fascia Massage Gun; $56 (With Coupon)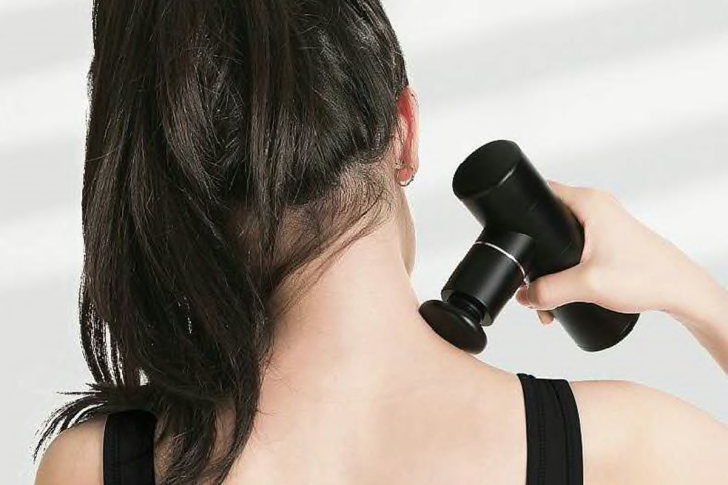 You don't have to cringe through sore and stiff muscles. This portable massage gun can treat them with four different speed levels and replaceable heads for custom comfort. And the gun can last for up to six hours before needing a recharge.
Buy it: The Mental Floss Shop
7. Jawku Muscle Blaster Chrome; $120 (With Coupon)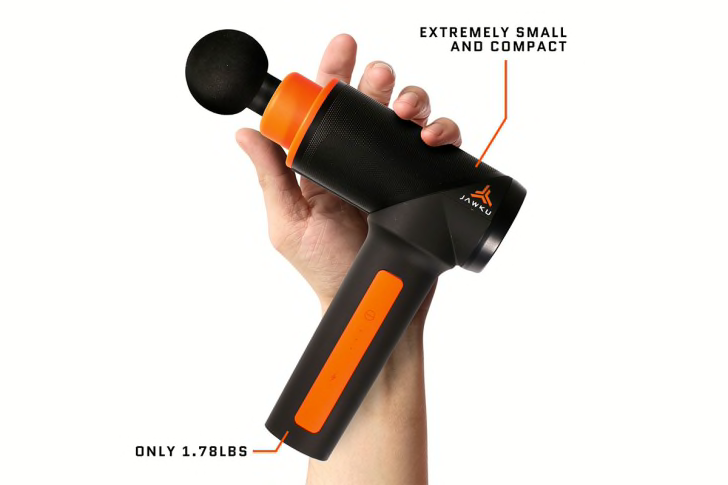 This portable muscle massager focuses on a deep tissue percussion therapy that earned it a 4.8-star customer rating on Amazon.
Buy it: The Mental Floss Shop
8. Thermosage Seven-In-One Circulation Enhancing Massager; $80 (With Coupon)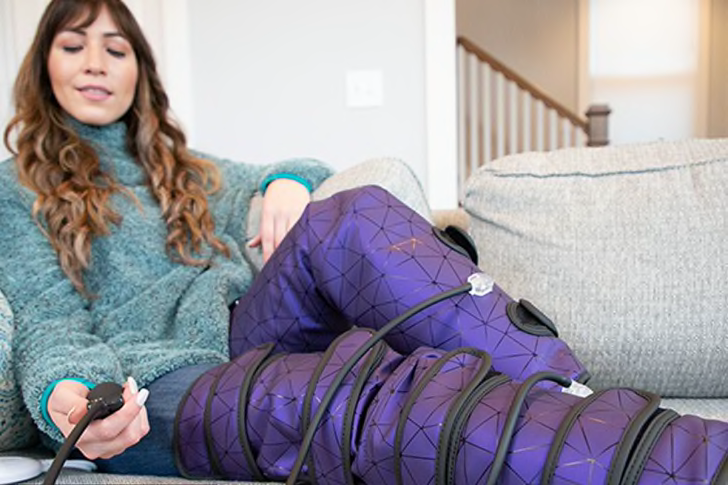 Improve circulation with this Indiegogo-funded massager that applies the benefits of heat, cold pack therapy, air compression, and more.
Buy it: The Mental Floss Shop
Prices subject to change.
Sign Up Today: Get exclusive deals, product news, reviews, and more with the Mental Floss Smart Shopping newsletter!
This article contains affiliate links to products selected by our editors. Mental Floss may receive a commission for purchases made through these links. If you haven't received your voucher or have a question about your order, contact the Mental Floss shop here.