The 10 Most Visited National Parks in 2019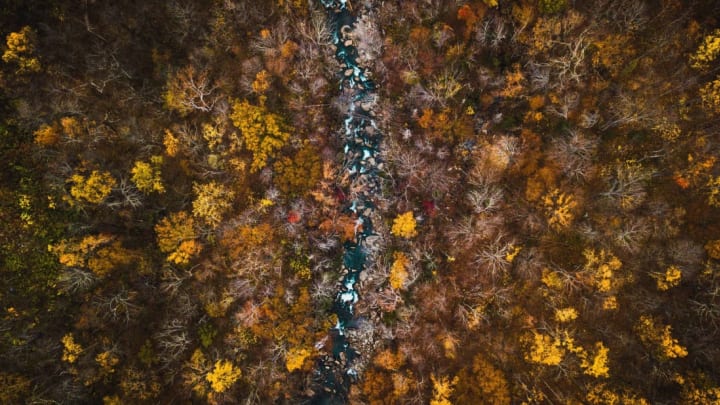 Josiah Weiss, Unsplash / Josiah Weiss, Unsplash
The U.S. National Park System comprises more than 400 sites, 62 of which are national parks. Within the parks, visitors can explore forests, deserts, volcanoes, and more. But even with the diversity the National Park System has to offer, many visitors find themselves going to the same iconic parks year after year. To see the most-visited national parks in 2019, check out the list below.
This list comes from recreational visitation data gathered by the National Park Service. It doesn't include national monuments, parkways, or similar units—just the sites with the official "national park" designation.
The Great Smoky Mountains tops the list with roughly 12.5 million visits last year. Stretching across five counties in North Carolina and Tennessee, it's less than a day's drive away for one-third of the U.S. population. The accessibility plus the free admission and gorgeous mountain scenery help make it the country's most popular national park.
It's followed by Arizona's Grand Canyon National Park, which saw 5.97 million visits in 2019 to witness its world-famous views. Colorado's Rocky Mountain National Park takes third place with 4.7 million visits, and Utah's Zion National Park takes fourth with 4.5 million. Read on for the full top 10.
The National Park Service was established just over a century ago, and it's amassed a fascinating history. Here are some more facts about the United States's national parks.
Great Smoky Mountains National Park
Grand Canyon National Park